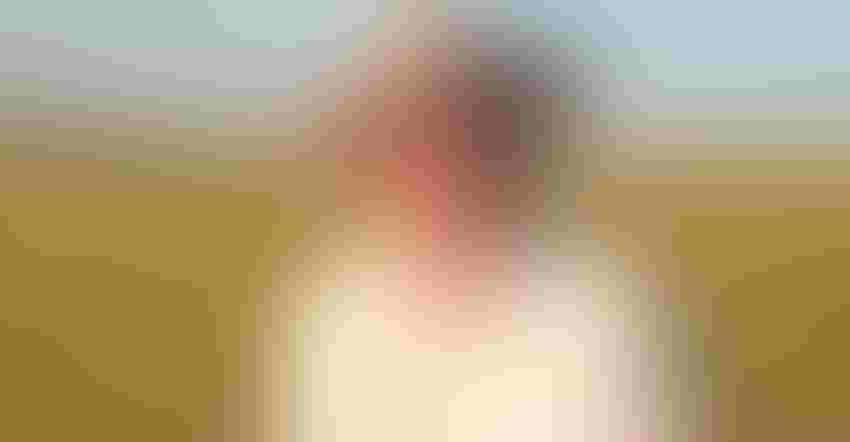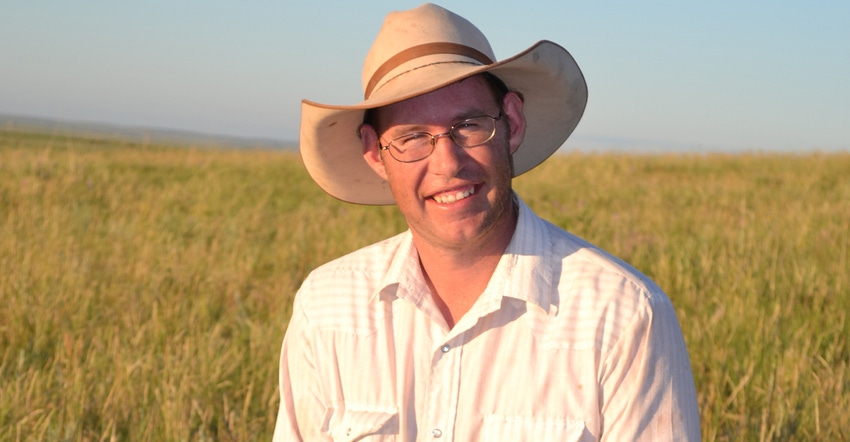 HEALTHY RANGE: Wyoming rancher Sage Askin allows plants in every pasture to go to seed at least once every growing season, which has boosted plant diversity and productivity.
Editor's note: This is the first story in a four-part series on grazing management.
By Robert Waggener
Sage and Faith Askin are beginning ranchers, and their future depends heavily on how well they take care of nearly 50,000 acres of leased land in eastern Wyoming.
Harold and Carla Stroh's retirement income, in part, hinges on the income they generate from a 1,000-acre dryland ranch, which is small by Wyoming standards.
These are two completely different situations, but they have one common denominator: Planned grazing is greatly improving forage resources and, ultimately, boosting profits and long-term goals.
Since they started leasing several ranches and implementing an intensively managed grazing system, the Askins have seen plant product rise by nearly 30%, which has bolstered their livestock stocking rate by more than half, while also providing more forage for wildlife.
"The landowners don't want to be direct managers, but they are very interested in wildlife and definitely want the land kept in very good condition," says 30-year-old Sage Askin, who's determined to succeed in ranching without owning a single acre of deeded land.
For him, that means not only knowing and achieving the goals of the landlords, but also improving the land to support the cattle and sheep they own and lease — along with their growing custom-grazing program.
"You really have to put your land first, because if your animals don't eat well, you don't eat well," he says. He has taken a multipronged approach to improve forage resources.
Among the keys to his program:
• not grazing the same pasture at the same time at least two years in a row
• allowing plants in every pasture to go to seed at least once every growing season
• grazing cattle and sheep together to better use all forage resources, but ensuring they are moved from pasture to pasture quickly enough to promote strong regrowth.
"We're seeing healthier plants and more plant production, and the resulting increase in the stocking rate has been phenomenal — as high as 80% in many areas of the main ranch we lease. I think within another few years, we'll be able to double the conventional stocking rate," Askin says.
He adds that this approach has also increased the diversity of grasses on the range, too. This includes warm-season grasses that didn't thrive under season-long grazing pressure. And the changes are bringing more forbs and more nitrogen-fixing plants.
Bottom line, he stresses: "We're getting more profits per acre out of the same piece of land, as we've definitely increased our stock rate."

CONTENT CATTLE: Cow-calf pairs rest in a lush pasture on Harold and Carla Stroh's eastern Wyoming ranch.
A different style
Harold Stroh spent much of his career in Colorado as a geologist, while wife Carla Stroh worked as a schoolteacher. They saved every penny they could, as they dreamed of one day owning a small ranch — so he could raise grass-fed beef and she could raise horses.
Now retired, they own a small ranch near Lusk, Wyo., very close to the main place the Askins lease.
"My wife is an artist and loves horses. Some people love NASCAR. For others, it's having the nicest set of Angus steers in their pasture," Harold says. "My passion is grass."
And since the couple purchased their land more than a decade ago, Harold implemented an intensively managed grazing system to boost grass production.
"A lot of this was stocker country, and the animals hit the ground running in early May and grazed through the fall," he says. "The grass never had a chance to go to seed. As soon as the plants started maturing, they were nibbled off."
Harold uses solar-powered portable electric fence to create 5- to 12-acre paddocks, and cattle are moved every two to three days.
"Time is what really matters," he says. He initially went by that old rule of thumb: Graze half, leave half.
But now he aims at leaving two-thirds behind. Additionally, pastures aren't grazed at the same time each year; and every year, a designated portion of the ranch is not grazed at all.
Harold says his goal is to keep the ground covered with plants, which keeps pastures shaded and cool, and increases the soil moisture available.
"Plus, we have a lot more species of native grasses, both cool- and warm-season. It's especially gratifying to see the warm-season grasses, which had pretty much been grazed out. A lot of prairie sandreed is coming back, there are now a half-dozen colonies of sand bluestem and little bluestem, and just last year I found green needlegrass."
He adds: "We now typically have something green throughout the spring, summer and fall. Additionally, because of the much better water-use efficiency of the warm-season species, the impact of the next inevitable drought will hopefully be reduced."
The increased forage resources allow him to run 30 cow-calf pairs and 15 yearlings year-round.
"I'm so passionate about grass that the improvements we're seeing are really heartwarming," Harold says with a smile.
Waggener writes from Laramie, Wyo.
Subscribe to receive top agriculture news
Be informed daily with these free e-newsletters
You May Also Like
---