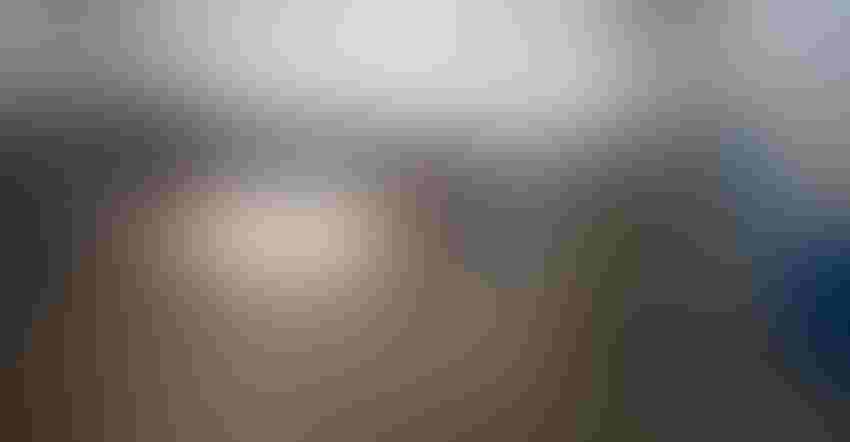 REQUIRED SPACE: External pressure from consumers, retailers, packers and anti-animal agriculture factions will continue to seek changes in the way hog producers raise their animals. Sow and gilt housing are main concerns.
Smederevac/Getty Images
The flip of the calendar to a new year is a sign of a fresh start. Sadly, some things linger and carry over from one year to the next.
The hog world is waiting to hear the U.S. Supreme Court's ruling on whether California's Proposition 12 should be allowed to go into effect.
Here's a refresher for those who may not be up on Proposition 12:
California voters passed it in 2018.

It prohibits the sale of pork, eggs and veal not produced according to the state's production standards.

For hogs, pens need to offer at least 24 square feet per sow compared to typical 16 to 18 feet.

It applies to any uncooked pork sold in California, whether raised there or outside the state's borders.

It prohibits breeding pens for sows.
Those breeding pens, however, provide a safe postpartum space for sows to recover from their previous litter without the stress of fighting and establishing dominance in the herd.
Pork producer's rub
California is not known for its pork production, making less than 1% of total production in the country.
One may be quick to say that's fine if California wishes to adopt those production standards that provide more space for breeding sows, egg-laying hens and calves raised for veal.
However, even though hog production isn't big in the Golden State, it is important for pork consumption, with 15% of domestic U.S. pork sales going to California. That means a lot of pork from hogs raised elsewhere in the country end up in Golden State markets.
The creators of Prop 12 felt the need to spread their self-importance by making the more-stringent production practices mandatory for producers whose uncooked pork would end up on California tables, regardless of where the hogs are raised.
This applies to bacon and other cuts of meat that have been cured, preserved or flavored, but not cooked. It does not apply to combination products such as sandwiches, hot dogs, pizzas or other prepared foods that are comprised of more than pork meat and seasonings.
If you raise hogs in South Dakota and the pork may end up in California, you must adapt your production system. Same goes for producers in Minnesota, Iowa, North Carolina, etc.
The National Pork Producers Council and the American Farm Bureau Federation filed a legal challenge to Prop 12 in December 2018, asking the court to strike it as invalid under the Commerce Clause of the U.S. Constitution.
Opponents to Prop 12 had their day in court, arguing their case in front of the U.S. Supreme Court. The justices are expected to render their ruling in January or February.
Reading the potential writing on the wall, some hog producers started retrofitting their barns to meet the new guidelines if the California standards become the law of the land. According to a University of Minnesota study, it costs $1.9 billion to $3.2 billion or more to convert sow barns to group pens.
What will consumers demand?
Regardless of what the Supreme Court decides, these producers already working on retrofits may be ahead of the game, depending on consumers' preferences.
Some packers receiving pressure from retailers who receive pressure from consumers have exerted pressure on producers to meet the desires of those consumers wishing to know how their food is being produced. As long as consumers continue to demand to know the pork they are eating was raised in "approved" standards, like it or not, producers will need to adjust.
State standards may be a continually moving target that pork producers will need to attempt to hit, as consumers and anti-livestock groups continue to raise their demands. Today, it's 24 square feet, tomorrow it may be 28, then 30.
So for the time being, producers can sit back and see what the Supreme Court decides on Proposition 12. And then hold your breath that another state doesn't come up with a vote on a different set of guidelines.
Schulz, a Farm Progress senior staff writer, grew up on the family hog farm in southern Minnesota, before a career in ag journalism, including National Hog Farmer.
Subscribe to receive top agriculture news
Be informed daily with these free e-newsletters
You May Also Like
---