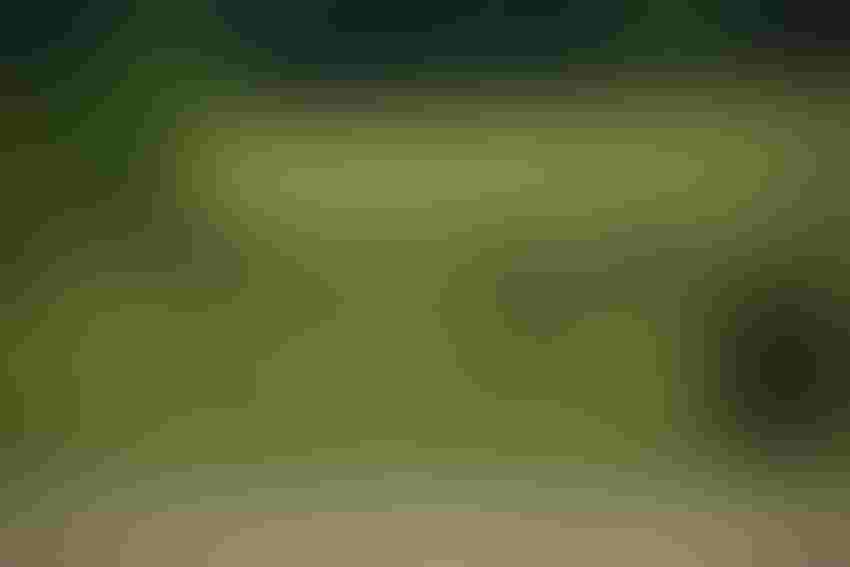 Demand for high quality U.S. beef is not just up on the domestic front, but global markets appear to be beef hungry as the year speeds to an end.
Pardon the pun, but it's been a few lean years for U.S. beef production. The drought years earlier this decade caused herd sell-offs, and production has been struggling off and on as livestock producers have been slow to rebuild herds on the fear of lower demand and prices.
But recent trends seem to offer hope as strength in the beef market appears to be on the horizon. So speculates Oklahoma State's Breedlove professor of agribusiness Derrell Peel, who says consumer demand for beef seems to be rising, expected to jump to an average of 56.6 pounds consumed per U.S. adult this year compared to 55.4 pounds average last year.
Standing on its own, that's no earth-shattering number. But Peel and other beef economists seem to agree that beef prices and production are showing some signs of growth and stability, and if the trend continues as expected, the return of greener pastures may be in the near future for the cattle industry.
Higher Production Numbers Coming
According to the USDA World Agriculture Supply and Demand outlook (WASDE), beef production for 2017 is now forecast at 26.372 billion pounds, 95 million pounds less than the November projection but still about 1.1 billion pounds higher than in 2016, nearly a 4.4 percent rise. But USDA is estimating that 2018 numbers may be slightly higher, marking two years of slow but steady growth for demand and production. USDA now forecasts beef production in 2018 to be 27.657 billion pounds, a 1.3 billion pound increase, nearly a 5 percent increase compared to 2017.
Related:Delivering what the market wants adds value to beef cattle
Economists generally agree that rising prices may be a real possibility for all parts of the cattle industry, including cow-calf producers, feeders, packers and distributors. After two solid years of losses or break-evens for U.S. producers, higher demand, increased production and higher prices, regardless how modest they may be, is good news and hopefully a trend that will continue after many years of exceptional challenges.
Increased Demand
While production numbers can be a positive development for producers, it is only good if demand for beef continues to grow. Higher production without greater demand means more stress on beef prices. Producers look back at 2015, following four years of serious drought, when beef production was down to its lowest level in over 20 years. The idea of increased production wasn't just something producers hoped for, it was something they feared; more cattle, less demand, lower prices.
"We had not gone through an expansion and an increase in beef production in 20 years," Peel told Politico this week. "So the industry was really nervous about how bigger beef supplies were going to impact the market."
But thanks to slow growth and slightly higher demand, producers are beginning to hope recent trends may be the real thing. While it's still too early to know for certain what 2018 holds for the industry, a few positive signs are in the offing.
Overseas Markets Ready for U.S. Beef
Demand for high quality U.S. beef is not just up on the domestic front, but global markets appear to be beef hungry as the year speeds to an end. USDA's Economic Research Service notes that demand for U.S. beef in China has helped to raise the overall beef export forecast by as much as 15 million pounds. Numbers remain steady to slightly higher across Europe, and in spite of Japan raising its tariff nearly 15 percent, exports of U.S. beef to Japan continues to rise.
For U.S. producers, however, all eyes are on China since the Far East trading giant lifted a 14 year ban on U.S. beef. The move hangs in the balance as it opened the market for only 100 days beginning in June, but if the experiment proves successful, it could be a boost for U.S. producers who are facing potential downfalls in exports that hinge on the success or failure of the U.S. to renegotiate the North American Free Trade Agreement (NAFTA) with Mexico and Canada, two huge markets, indeed the backbone of the U.S. beef industry's global trade.
The good news is that beef exports to China since June grew steadily from six tons in June to over 330 tons by September. While that number pales in comparison with the 251,000-plus tons of beef moved to Japan, according to USDA, it still represents a hope for the new year, provided China keeps the doors open to U.S. beef.
On The Home Front
While speculating on the future of global and even domestic markets is a risky business at best, closer to home, beef specialists and analysts are advising producers to be more focused on producing healthy beef through the winter season.
Joe Paschal, professor and livestock specialist for Texas AgriLife Research and Extension Center in Corpus Christi, reminds South Texas cattle producers that while winter cold in the Coastal Bend pales compared to cattle operations in the Midwest and northern states, the cooler weather still affects grass growth and quality.
"Depending on when you calve, you might have pairs on the ground already or possibly some mid-to-late-bred cows that need good nutrition. With the onset of cooler weather or possibly even a frost, grass growth has ceased, and the quality, [both] protein and energy of the standing forage from summer grasses has dropped significantly," Paschal warns.
He says for producers that calve in the spring, cows are now likely into mid-to-late gestation and even if you have adequate grass, they will require some protein supplementation to ensure they maintain their body condition and have enough nutrients for their developing calves.
"[But] If you calve in the fall and have young calves already on the ground, the protein requirements of their dams will be substantially higher, about double the supplementation required by dry-bred cows. If cows are deficient in protein, protein supplementation can improve the digestibility of lower-quality forages by 30 percent or more," he says.
Paschal advises that a winter supplementation program is necessary to maintain or improve cow body condition, or fatness, and it is fatness that is an indicator of energy stores, so thin cows aren't necessarily protein-deficient; they are energy-deficient.
Cows with higher body condition scores are more likely to rebreed sooner after calving he says, while cows that calve in higher BCS generally have less calving difficulty and stronger calves and produce more and higher-quality colostrum, or first milk, essential for healthy calves. Gestating cows with higher BCS, supply more nutrients to their unborn calves, providing them an opportunity to grow and be healthy from the very start.
Supplementing high-quality and nutrient-tested hay might be enough for cows in good condition (no ribs showing), but he warns that cows in thin condition could benefit from both protein and energy supplementation.
Research Points to Feeding Troughs
Paschal notes that researchers at Texas A&M found that protein supplementation can be doubled or tripled up and fed every other day or every third day without any negative effect on the nutrient levels in the cow. He says if you are hand-feeding supplement out of a sack, he would also recommend that some sort of feed troughs be considered.
"It doesn't take long to pay for several troughs."
Winter pasture can be an excellent source early on for protein and then later for energy.
"But we waste a lot of this expensive feed. Research has shown cows fulfill their protein requirements with about an hour's worth of grazing. Grazing cows for a couple of hours every other day will meet their protein requirements easily and prolong the use of the pasture by reducing plant loss due to trampling, crushing and fecal or urine patches," he said.
Supplementing cattle in the late afternoon tends to push cows and heifers that would have calved that night into the daylight hours of the next day. Feeding in the afternoon also makes the cows eat more forage during the day.
Paschal says both factors are worth considering.
Maintaining herd health through winter will pay rewards in the new year, and depending on demand, markets and prices, that means more money in the bank. 
Subscribe to receive top agriculture news
Be informed daily with these free e-newsletters
You May Also Like
---