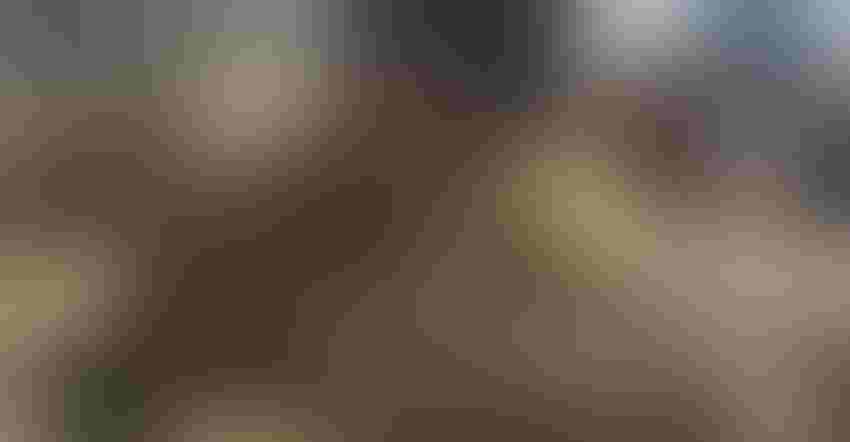 DISPOSAL: Composting is a common method used for disposal of pig mortalities.
Kevin Schulz
Prepare for the worst and hope for the best is the main thought for the pork industry when dealing with foreign animal diseases. After containment and control of the disease, animal health officials want to get producers back to business as quickly as possible. Depopulation and disposal of affected animals is a large part of the plan.
Marguerite Tan, director of environmental programs for the National Pork Board, says depopulation and disposal come after the disease is identified and the state animal health officials add regulations to the area. After disposal, disinfection is the next step prior to repopulating a herd.
"What will work for you might not work for your neighbor, which is why having a plan is so important," Tan says.
Depopulation methods
Depopulation of a diseased herd needs to be rapid and effective, even though it usually is under urgent circumstances, according to Stephanie Wisdom, director of animal welfare for the National Pork Board.
"We want to make sure as much consideration is taken for animal welfare, and producers are using the most practical methods as possible," Wisdom says.
Continual research to find different depopulation methods has helped producers decide the best option for their operation. Wisdom says some of the methods suggested including nitrogen-filled and water-based foam, carbon dioxide validation, gunshot, penetrating captive bolt, sodium nitrite and electrocution. Based on the number of animals involved in the depopulation, different recommendations would be made.
"Sometimes depopulation has to be used with a market disruption like we saw with COVID-19, when we couldn't get hogs to harvest," she adds. "We support our producers to use whichever method would work best in their situation."
Besides finding the right depopulation method for the producer, Wisdom says the methods must be supported by the American Veterinary Medical Association in order for the growers to get indemnity for their losses.
"We are compiling all the information from the research to make a depopulation and disposal field guide," she said.
Disposal methods
Multiple on-farm disposal methods are available, and Tan says there is continual work to come up with new methods. Currently, most producers use incineration, deep-pit burial, whole composting, ground composting, or shallow burial with carbon.
"Composting is found on many farms, but finding the amount of carbon needed to feed a compost pile can be a challenge," Tan says. "Thirty loads of carbon are needed to feed a compost pile for a 1,000-head site. A carbon source is also needed for shallow burial, but only 10 loads would be needed for a 1,000-head site."
One of the challenges with the carbon-fed disposal methods is the length of time it takes for true disposal. The shallow-burial method can take up to 12 months for to be complete, while composting only takes two to three months.
"The main consideration to take with a disposal method is virus inactivation," Tan says. "In other words, do we have enough available real estate to use a certain way? Know the regulations for a distance to a groundwater source, soil type, current water source location, topography, deed regulations and all other state regulations."
Innovation challenge
The Pork Checkoff is offering the first-ever Pork Industry Innovation Challenge to find more disposal options. The focus is to find new and innovative methods of pig mortality disposal to provide pig farmers with more options if needed. Top innovators will be recognized with cash prizes for the best practical, cost-effective and environmentally sound plan.
The best solutions will solve the mortality disposal challenge and protect air and water quality; improve soil health and nutrients; and help with the overall sustainability of natural resources. The successful submissions will be tested as a pilot project to determine benefits for producers.
Tan says the top innovators could receive up to $46,000. For more information and rules visit the Innovation Challenge page, porkcheckoff.org/pork-industry-innovation-challenge.
"Overall, we want to be sure producers are using good animal welfare and biosecurity, and that they have the proper real estate and equipment to perform the disposal while following state regulations," Wisdom adds.
About the Author(s)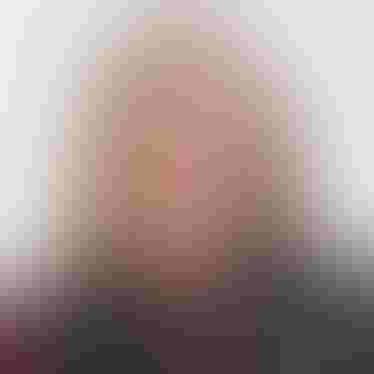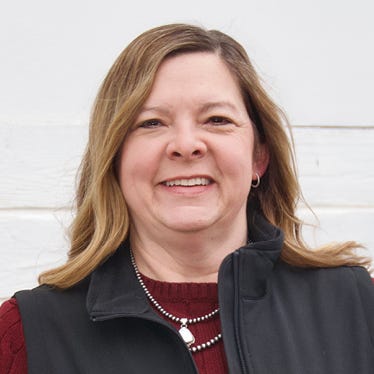 Jennifer lives on a farm near Redfield, Iowa, where she runs a small cow-calf operation with her family. A 20-plus year ag journalism veteran, Jennifer has covered a wide range of agriculture issues. A graduate of Iowa State University, she has worked for local daily papers and other agriculture publishers. She came to Wallaces Farmer from the Iowa Cattlemen's Association. She enjoys writing, managing cattle, and hearing and telling farmer stories.
Jennifer has two children. Kassidy, 21, attends Black Hawk East College, but will transfer in the fall to Oklahoma State University. Son, Klayton, attends Panorama High School where he excels in academics, sports, FFA and 4-H.
"My favorite part of being an ag journalist is to tell the story of the farmer and rancher," she says. "The farmer and rancher do the work to make the food, fiber and fuel for everyone. I want to use our online presence to broaden that message to those off the farm."
Subscribe to receive top agriculture news
Be informed daily with these free e-newsletters
You May Also Like
---