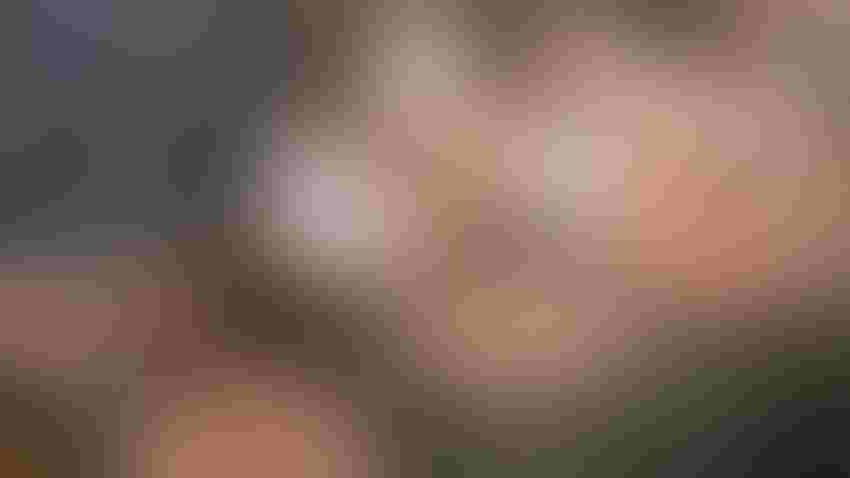 PORK DESTINATION: U.S. pork has long been a favorite in Mexican markets, and June exports to Mexico prove that as they were up 19% over last year, and the value of those exports was up 8%.
courtesy of National Pork Board
While California's Prop 12 throws a lot of uncertainty into the domestic pork market, there is hope coming from abroad.
According to the U.S. Meat Export Federation, U.S. pork exports were strong in June (the most recent data from USDA) to finish off what USMEF calls "an excellent first half."
A total of 245,964 metric tons of pork were exported in June, up 12% from a year ago, and the value of those exports rose 6% to $691.4 million. For the first half of the year, exports were 14% above last year's pace at 1.47 million MT, valued at $4.05 billion (up 12%).
These are good signs, as some hog marketing experts and others in the industry are curious what the Prop 12 regs will mean for domestic demand once fully enforced, come Jan. 1. As for now, and even after Jan. 1, the U.S. pork industry needs to remember the reliance on the foreign market.
In the USMEF release, issued Aug. 9, Dan Halstrom, USMEF president and CEO, says, "Mexico is certainly the 2023 pacesetter for U.S. pork exports but what's really exciting is that the industry is achieving such broad-based growth internationally. Exports are making impressive gains in the Western Hemisphere and reclaiming market share in many Asia-Pacific markets, and U.S. pork is well-positioned to continue gaining momentum in the second half."
Mexico has been a market stalwart for U.S. pork for recent history, and that continues to hold true as June exports to our neighbors to the south were up 19% over last year to 85,853 MT, and value increased 8% to $179.4 million.
A record-shattering pace for the first half of 2023, 532,934 MT, up 14% from a year ago, was maintained by these results, and value increased 21% to $1.07 billion. Pork variety meat exports have long been strong to Mexico, and those have strengthened even more dramatically this year. Through June, variety meat shipments increased 49% to 77,818 MT, valued at $136.6 million (up 43%), according to the USMEF.
Pork building Down Under
In addition to Mexico, the USMEF highlights Australia and Taiwan, the first for building momentum and the second for rebounding. Exports to Australia increased 79% from a year ago to 7,513 MT, valued at $25.6 million (up 71%). As for volume, first-half exports to Australia increased 71% year over year at 33,179 MT and 64% in value ($114.9 million). Most of this volume is raw material, but value-added processed U.S. pork products are also popular in Australia's retail and food service sectors.
June exports to Taiwan increased 915% from a year ago to 3,767 MT. That is the largest in 14 years. Value of those exports to Taiwan in June totaled $12.3 million, up more than 1,000%. Exports to Taiwan are nice to see after a lull last year. Exports to Taiwan in the first half of 2023 are up 531% from last year's low totals to reach 10,280 mt, while value increased 598% to $33.5 million.
A market for U.S. pork is a market, regardless of where the consumer is, and those markets benefit producers right here. According to the USMEF, pork export value equated to $66.31 per head slaughtered in June, up 8% from a year ago. The first-half average was $63.87 per head, up 10%. Exports accounted for 31% of total June pork production, up 4 full percentage points from a year ago.
See other findings in the USMEF report.
As in any arena, a strong first half is good for the team and for the fan base; but as we also know, how you finish is what puts the money in the bank.
Schulz, editor of The Farmer, grew up on the family hog farm in southern Minnesota, before a career in ag journalism, including National Hog Farmer.
Subscribe to receive top agriculture news
Be informed daily with these free e-newsletters
You May Also Like
---