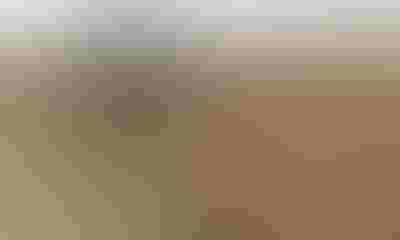 Fall is a busy time for farmers, especially those with livestock. Many spread or apply manure after harvest to fertilize fields for next year's crops.
Feedlot program officials at the Minnesota Pollution Control Agency are reminding farmers to review their manure application and management practices, so they can get the most fertilizer value possible and to avoid possible runoff of nutrients.
Specifically, feedlot program officials suggest that livestock farmers and manure applicators check their equipment, review manure application rates and be aware of nearby sensitive land and water features.

SPREAD WITH A PLAN: Planning and recordkeeping helps with figuring manure credits.
Review and record last year's manure application records. Records for the 2016 crop should include all manure applied from Sept. 1, 2015 through Aug. 31, 2016.
Accurate records provide useful information. Know which fields will have a second-year manure credit available for 2017 crops. Previous manure applications benefit soil fertility and crop production for a couple of years. Accounting for these benefits can improve a farmer's agronomic plan and bottom line.
Review 2017 crop rotation. Some crop rotations benefit more from manure applications than others. Some fields would benefit more than others from manure due to differences in soils and nutrients.
Review last year's manure sample and adjust manure application rates accordingly. When hauling from the same manure source every year, a running average of previous manure samples may be used to calculate planned application rates.
Review field maps for special protection areas. Review what precautions are required when applying manure within 300 feet of special protection areas.
Inspect equipment to ensure a safe haul and that equipment does not leak.
More information is available on the MPCA nutrient and manure management webpage at www.pca.state.mn.us/quick-links/feedlot-nutrient-and-manure-management . You may also download a fact sheet about fall livestock manure application at www.pca.state.mn.us/sites/default/files/wq-f8-50.pdf.
Source: Minnesota Pollution Control Agency
Subscribe to receive top agriculture news
Be informed daily with these free e-newsletters
You May Also Like
---