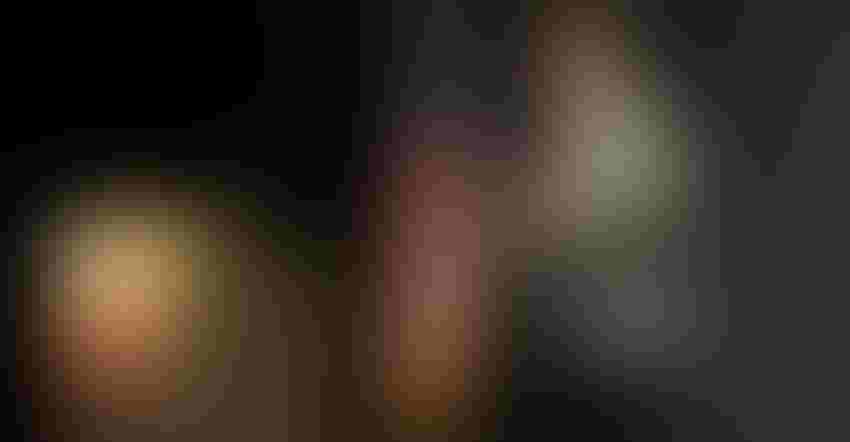 MORE MONEY: Joe Fiala, an official with the Governor's Office of Economic Development, explains the new livestock development incentive for counties.
There's a new initiative to support livestock development in South Dakota.
Joe Fiala, community development director for the Governor's Office of Economic Development, outlined details about the program at the recent South Dakota Governor's Agricultural Summit.
In April, newly elected Gov. Kristi Noem moved agriculture development from the South Dakota Department of Agriculture to GOED. The new livestock development initiative is modeled after GOED's programs that have been used for manufacturing and wind energy development.
Under the Reinvestment Payment Program and South Dakota Workforce Development Program, companies that added new business to the state could receive a rebate of some of the sales tax that they paid.
Under those programs, counties that issue conditional use permits for livestock development projects will now be eligible for a sales tax/use tax refund once the project is operational.
Eligible projects include feedlots, hog units, poultry farms, dairies and aquatic production facilities.
The payment is only a one-time amount and is refunded based on a percentage of the initial sales and use tax collected on the project. For example, if $5 million of a livestock project's cost is taxable, $225,000 would be eligible to go back to the county.
Counties will be allowed to use the tax refund with "no strings attached," Fiala says. This may include funding road improvements or equipment or funding the sheriff's office, for example.
Fiala emphasized that the program is focused on maintaining local control, with decisions up to the county. "If a county does not see livestock development as a fit, that's fine," he says.
However, for those counties that are interested in livestock development, "we are very hopeful this will have a positive impact for livestock development going forward," he says. "It provides a way for families to stay in rural areas … and it increases grain consumption as well."
GOED staff have been telling county officials about the program. They also are available to make presentations upon request.
To learn more about the livestock development initiative, contact a GOED business development representative.
Ag grows
South Dakota agriculture has grown, according to latest economic study commissioned by the state department of agriculture. Ag's total contribution to the state's economy now stands at $32.5 billion, up from $25.6 billion in 2014. The number of people employed in agriculture has increased from 115,000 in 2014 to 132,000 in 2017. About 22% of South Dakota's workforce is within the agriculture industry. The numbers are based on a study of 2017 Ag Census data.
Gordon writes from Whitewood, S.D.
Subscribe to receive top agriculture news
Be informed daily with these free e-newsletters
You May Also Like
---