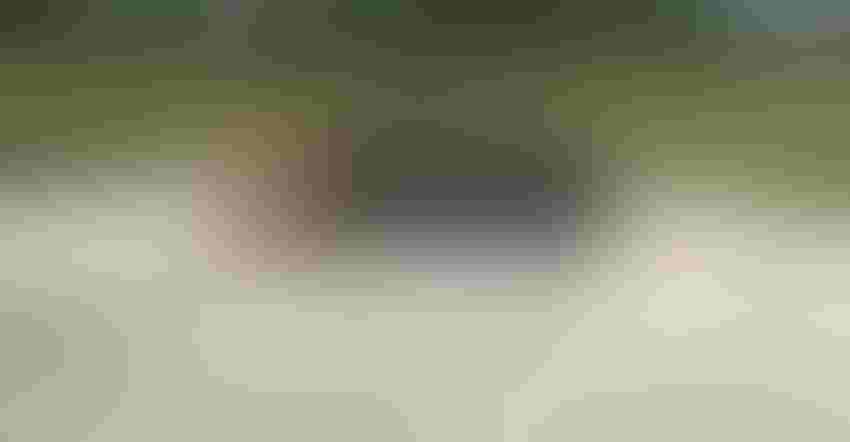 NO MORE MUD: After this spring, anything that reduces mud should be a welcome sight. Host cattle producers will talk about how cost-share programs help improve their facilities during this July 6 tour.
Keith Johnson, Purdue University Extension forage specialist
If you've fought mud in a livestock operation this year, you'll appreciate what Ted Willer did to reduce mud around areas where his cattle congregate to drink. Willer manages Willer Timber Ridge near Greencastle, Ind. It's a seedstock operation primarily providing commercial bulls for Angus producers across the country.
Willer Timber Ridge is one of three stops featured on the Indiana Beef Cattle Association and Indiana Forage Council joint bus tour July 6. The all-day tour begins at 8:30 a.m. EDT at South Putnam High School near U.S. 40 and U.S. 231 in Putnam County. Registration is $20 per person. Visit indianabeef.org, or call 317-293-2333 for details. The tour will also visit Jerry Birt's innovative feedlot and cattle operation near Greencastle, and Paul and Jenny Hodgen's farm near Roachdale.
Besides concentrating on producing cattle that perform, Willer maintains his rolling farm to the best of his ability. He has worked with the Natural Resources Conservation Service to install various practices through cost-share programs. They include heavy-use traffic areas and a water development so he can provide water to cattle in pastures without creating muddy areas within the field.
One completed water development consists of a huge used tire, serving as the water tank, placed on a heavy-use pad. It's supplied with water from a well.
Susannah Hinds, NRCS grazing specialist for northwest Indiana and chairwoman of the Indiana Forage Council, says these developments not only help livestock producers but also reduce soil erosion.
"They typically consist of a geotextile fabric laid down with a rock base, and they can stand up to heavy animal traffic," she says. "They provide a constant supply of water without creating an area which becomes a muddy wallow."
To learn more about these practices, inquire at your local NRCS or soil and water conservation district office.  
Subscribe to receive top agriculture news
Be informed daily with these free e-newsletters
You May Also Like
---