Milk quality study under way in the Southeast
Milk quality study under way in the Southeast
• The Southeast Quality Milk Initiative, a consortium of researchers from six of the region's land-grant universities, aims to help dairy farmers throughout the region control mastitis through cost-effective control strategies.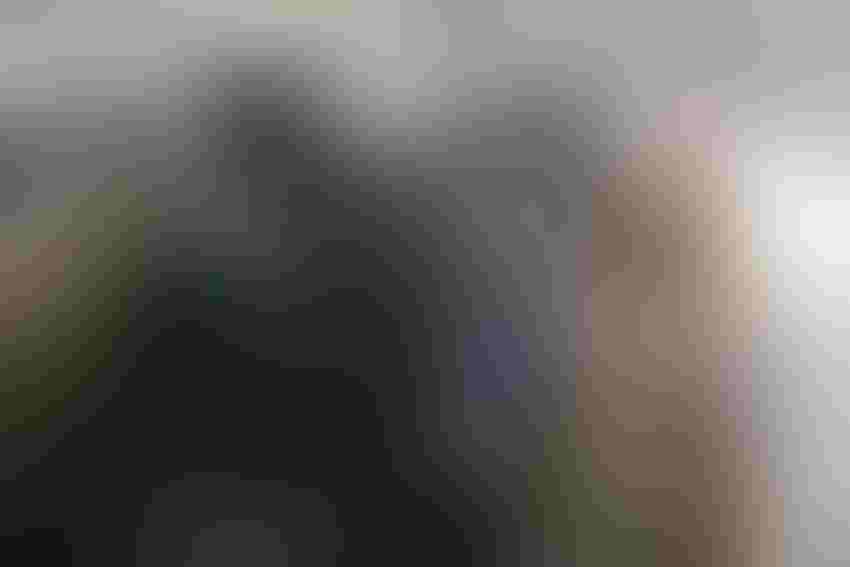 <p> SOUTHEAST DAIRY producers will in October get mailed surveys from the Southeast Quality Milk Initiative, a group that wants to help dairy farmers improve Southeast milk quality.</p>
Southeastern dairy farmers should check their mailboxes this month for a survey that may well help them revitalize their industry.
The Southeast Quality Milk Initiative, a consortium of researchers from six of the region's land-grant universities, aims to help dairy farmers throughout the region control mastitis through cost-effective control strategies.
"It's well known that Southeastern dairies exhibit lower milk production and reduced quality milk because of issues with the occurrence of mastitis in the region's dairy herds, said Peter Krawczel, a dairy specialist with University of Tennessee Extension. "The SQMI survey is the first step of a multi-year project intended to improve the viability of farms individually and the industry as a whole. The information collected from this survey will help the SQMI team develop Extension programs and support tools to help farmers manage mastitis."
Krawczel said dairy farms in Tennessee, Mississippi, Georgia, Kentucky, South Carolina and Virginia should receive the survey in October.
The survey will help the researchers identify and characterize farmers' attitudes and perceptions about mastitis and their ability to affect outcomes with management tools, especially their ability to lower bulk tank somatic cell counts and improve milk quality.
Questions about the SQMI project or survey can be addressed to local County Extension agents, or farmers can contact a member of the survey team directly by email to [email protected], or by calling 865-974-5495.
The SQMI is a new $3 million six-state effort funded by the USDA National Institute of Food and Agriculture. Steve Oliver, assistant dean of UT AgResearch and a professor of animal science at the University of Tennessee Institute of Agriculture is serving as the study's coordinator, but regional participants include scientists at the University of Florida, the University of Georgia, the University of Kentucky, Mississippi State University and Virginia Tech.
The survey is the first step in a four-pronged approach to enhance regional milk production as well as improve the quality of the milk produced. The researchers will focus future efforts on:
• Conducting applied research and on-farm demonstrations focusing on strategies for controlling mastitis and enhancing milk quality.
• Training dairy producers and milkers to utilize current and newly developed tools to make on-farm decisions that improve milk quality and production.
• Developing continuing education programs for those serving the dairy industry now and providing undergraduate and graduate student education for long-term solutions for the region.
          More from
Southeast Farm Press
Subscribe to receive top agriculture news
Be informed daily with these free e-newsletters
You May Also Like
---