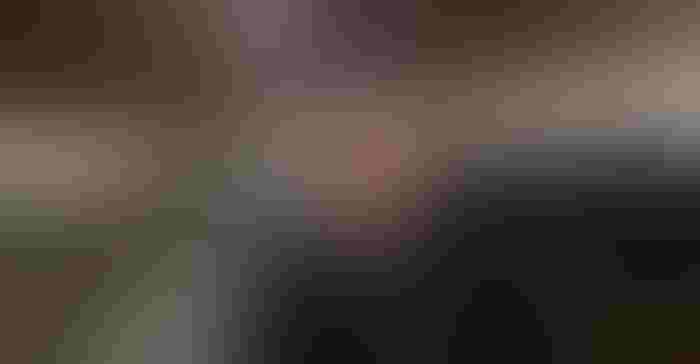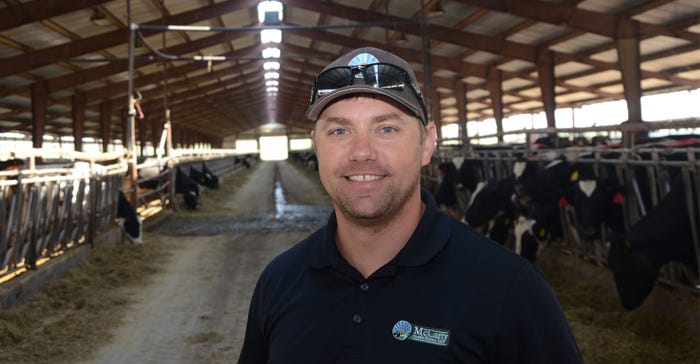 In Ken McCarty's world, data management and monitoring are part of everyday life. That's especially the case since he first started working with third-party verification programs six years ago. It started with animal welfare audits through Validus, an Iowa-based third-party verification company owned by Where Food Comes From Inc. That program gave way to audits for on-farm security, biosecurity and, most recently, worker care.
This year, McCarty Family Farms, which includes three dairies in Kansas and one near Beaver City, Neb., became the first dairy in the nation to receive all four Validus certifications for excellence in each of these four categories. And data has a big role to play in monitoring progress.
"Things like cow care have been in our DNA for over 100 years now. That being said, the documentation around the verification process takes a little getting used to," McCarty says. "The core philosophies of being good stewards and working toward bigger goals were always there. Now, six years into these programs, they have really become second nature and a self-regulating system."
Matt Jones, vice president of auditing at Validus, notes each of the four programs is part of an annual certification audit, although the majority of the audit is focused on animal welfare. This means evaluating for body condition score and how employees interact with animals during milking, as well as facilities, fencing, gates, bedding, water troughs and feeding systems. "It's an all-day event, depending on the size of the operation. With McCarty's size, it actually takes more than a day," says Jones.
Jones notes this opens value-added opportunities for dairy producers. "Certificate holders can also work with our marketing division on promotional or marketing materials they want to use to market their product," he says.
Steps toward better stewardship
McCarty is a dairy supplier for Dannon, and these certifications help the yogurt company fulfill its Dannon Pledge — a pledge to implement and continually improve sustainable ag practices, including sourcing milk exclusively from dairies certified for animal welfare through Validus.
According to McCarty, the core philosophies of McCarty Family Farms include standards within the Validus program, as well as practices above and beyond Validus requirements, such as using LED lighting to simulate a consistent photoperiod for cows, equipping barns with street sweeper brooms for cows to use as scratching posts, and playing ambient music to drown out disruptive noise in a few of their facilities — something he picked up while milking cows in his family's tri-stall barns in his home state of Pennsylvania.
"When you're 12 years old and milking cows at 11 o'clock at night, you tend to get a little bored. We would play music in the barn, mostly to entertain ourselves, but with the added benefit of keeping the cows comfortable as well," he says. "The system we use now at our Rexford, Kan., dairy isn't a complex system — just waterproof boat speakers tuned to a radio station or CDs that our employees like."
It also includes environmental stewardship. McCarty works with area farmers who supply corn silage to the facilities to use technologies like soil moisture probes and variable-rate irrigation to improve water use efficiency, as well as cover crops to reduce evaporative losses and improve infiltration.
He works with local growers to apply manure solids and gray water back on the land that supplies feed to the dairies, conducting soil samples to manage nutrient levels.
Tracking incremental change
McCarty notes the old adage, "What you don't measure, you can't improve," pointing out that monitoring and recordkeeping have been a cornerstone of his management.
An independent third party, Praedium, remotely monitors human-animal interactions and visits the farms monthly to evaluate the facilities. McCarty also works with another third party, Sustainable Environmental Consultants, which gathers and reports data on environmental regulation compliance.
McCarty uses software like Dairy Comp 305 from Valley Agriculture Software to keep track of cow performance and health, including pedigree, birthweight and every treatment she's received.
However, one of the best indicators of cow comfort is milk production, and McCarty notes it's improved since he began participating in third-party verification programs.
"When we began our relationship with Dannon, our production was between 70 and 72 pounds per cow per day. Today our average production across all four farms is a touch over 85 pounds. On a seasonal basis we'll touch close to 90 pounds. We have one herd averaging 90 pounds per cow per day," says McCarty. "That's the most commonly used indicator in the dairy industry, but we've seen increases in reproductive efficiency, decreases in somatic cell count, decreases in calling numbers."
"We're to the point now that the big silver bullet and change moments aren't really there. Now it's about incremental change," adds McCarty. "If you're living in it every day, incremental changes are hard to notice. When you're looking at the data all the time, we get caught up in using data to find a problem. It needs to be used just as much to find successes as well."
Subscribe to receive top agriculture news
Be informed daily with these free e-newsletters
You May Also Like
---