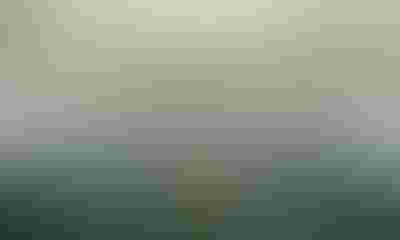 Some people spend an entire career planning and preparing for a worst-case scenario that never happens.  Bret Marsh won't be able to say that. The state veterinarian and director of the Indiana State Board of Animal Health saw years of preparation pay off earlier this year when highly pathogenic avian influenza hit southwest Indiana, and he led a successful response and control of the disease. He will likely look back on it as one of his most satisfying achievements.

Marsh was deserving of the Honorary Master Farmer award before this year. Sponsored by Indiana Prairie Farmer and the Purdue University College of Agriculture, the honorary award recognizes someone who doesn't farm, but who has provided outstanding service to farmers. His leadership during the crisis earlier this year simply underscores his contributions to Indiana agriculture. It's the perfect time to name Bret Marsh an Honorary Master Farmer.
Marsh points to three highlights of his service at BOAH.
1. Successful response and control of avian flu outbreak in Dubois County. 
"Lots of people and numerous agencies planned and prepared for a long time in case such an event ever happened here," Marsh relates. "We learned from what happened in the Upper Midwest last year, and tweaked our plans.
"When the first case was reported, we were ready. The poultry industry was prepared, including growers and private companies. A number of agencies, including BOAH, implemented the plans that were in place. We received great cooperation from everyone, from county officials to Indiana's Department of Homeland Security.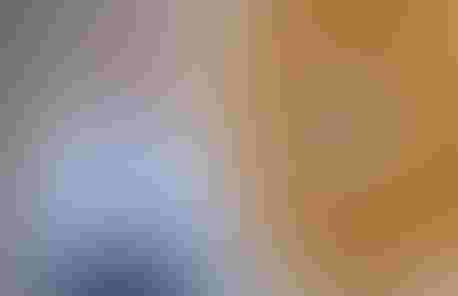 TOP HIGHLIGHT: Bret Marsh has presided over many advances in more than 22 years as Indiana's state veterinarian. He says this year's response to avian flu was most meaningful.
"What was rewarding was watching how well those plans were executed. Yes, we still learned things we could improve. But overall it was gratifying to see how well the plan worked. Working together, we were able to control the disease in a short amount of time, and prevent what could have been far more widespread losses."
2. Move of dairy and meat inspection programs from Department of Health to BOAH.
What's not widely known is that if it hadn't been for Marsh's leadership, meat inspection might have transferred from state to federal hands in Indiana 20 years ago. Instead, both meat and dairy inspection programs are now part of BOAH.
"Those two inspection programs had traditionally been in the Indiana State Department of Health," Marsh relates. "In 1996 the leadership of ISDH decided it shouldn't be in those inspection businesses anymore. Meat inspection could have reverted to federal oversight instead of state control.
"Bringing these inspection services into BOAH helped change our focus.  I believe it was for the better. Before, we were focused primarily on animal diseases. When meat, poultry and dairy inspection services moved to BOAH, the focus shifted more toward food safety. We had veterinarians on staff, and it made sense to have that type of expertise available to use on ensuring food safety."
3. Focus on animal welfare.
An important role for BOAH today is helping the industry focus on animal welfare. It's a role that has evolved recently, but that Marsh believes is important.
"Our staff responds to neglect and abuse cases, and examines the animals in support of local law enforcement," he notes. "It's another area of focus that makes sense to be in BOAH. We have trained veterinarians who have this expertise. Animal welfare is an important part of animal ownership today, for both production and companionship."
The trend toward paying more attention to animal care and the link between animal and human health will continue. Later this year, a new directive will require many antibiotics with ties to human medicine be removed from animal feed. They can only be added back by order of a veterinarian. Marsh and BOAH will again play a role in this change.
Subscribe to receive top agriculture news
Be informed daily with these free e-newsletters
You May Also Like
---