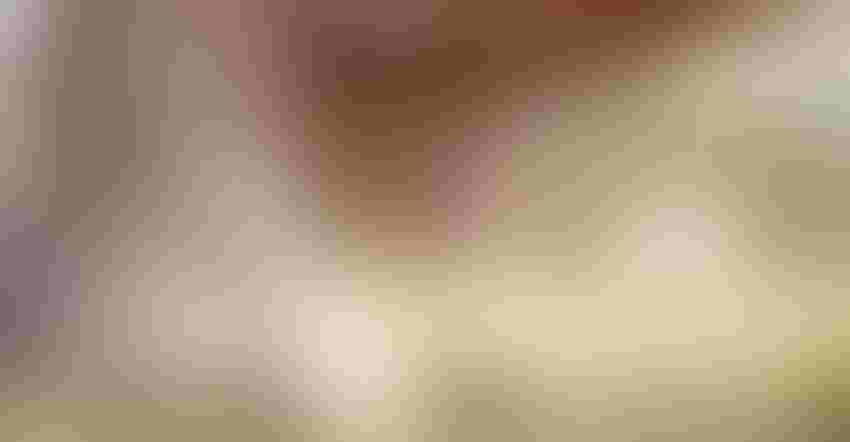 BE SELECTIVE: Traits of importance to consider when selecting replacements include fertility, calving ease, growth rate, structural correctness, milk production, disposition, fleshing ability, muscling and frame size.
By John F. Grimes
This is an exciting time of year for grain producers. The growing or production season is winding down, and the harvest season is about to begin. The same scenario is true for cow-calf producers. As we move into the fall, cow-calf producers will be ending their "growing season" by weaning the spring calf crop. However, the work is just beginning. There are several management decisions to consider to improve profit potential for 2017 and years to come.
Important management decisions can be made at weaning time. Evaluate your cow herd and decide which cows get to remain in your herd. Cows and heifers leave operations for a variety of reasons. Ask a room full of cow-calf producers for the key reasons to cull a female from the herd. I would feel confident that the reasons would include any or all of the following factors:
• age or bad teeth
• pregnancy status (open or aborted)
• temperament
• other reproductive problems
• economics (drought, herd reduction, market conditions)
• producing poor calves
• physically unsound
• udder problems
• bad eyes
While all of these factors are valid reasons for culling, I suspect that the first three factors listed would be the top reasons for culling in any given year.
Budgets are often debated, but it is fair to say the annual carrying costs for a beef female can run from $700 to over $1,000. An open female is not going to generate any income to help pay the bills. Carrying an open female over to the next year or the next breeding season only compounds the accumulation of expenses. In nearly every case, the producer would be better off selling the open female and replacing her with a bred female. This is particularly true of yearling females. If you can't get a properly developed, healthy yearling heifer bred in a 60- to 90-day breeding season, sell her as a heavy feeder calf or finish her out to harvest weight. If she is subfertile as a yearling, she will likely have fertility problems as a mature female.
Traditionally, replacement heifers are selected from the current calf crop to be retained, developed, bred and added to the herd. By anyone's standards, raising replacement heifers is a long-term proposition. To properly develop replacement heifers, there must be a strong commitment to providing sound management and adequate facilities to get the job done correctly.
Regardless if you raise your own replacements or purchase them, establish a selection criteria based on the particular needs of your herd. Traits of importance will include fertility, calving ease, growth rate, structural correctness, milk production, disposition, fleshing ability, muscling and frame size. I would contend that fertility and calving ease should be at the top of every producer's selection criteria list. A cow must get bred and calve every 12 months to cover her expenses and, hopefully, make a profit. A calf cannot be sold at market unless a live, healthy calf is delivered at birth.
If selecting replacements from your own herd, a few basic criteria should be followed. Select heifers that were born in the first 30 to 45 days of the calving season. Retain daughters of your most productive cows.  Avoid extremes in terms of birth weights and frame size. Use individual performance data, EPDs and selection indexes, and DNA tests to identify superior individuals. Disposition must also be a consideration. Also, retain more heifer calves than your replacement goal to allow less-than-perfect conception rates as yearling heifers.
It is difficult for the typical Ohio cow-calf producer to justify devoting significant resources to the raising of replacement females. The average cow herd in Ohio numbers fewer than 20 cows. Given a normal replacement rate of 15% to 20%, this would result in keeping back three to four heifers annually as replacements. This often results in poorly developed heifers unless they are managed as a separate production group. Small-herd owners should consider buying bred heifers or young cows as replacements, as this removes nearly one year's worth of management considerations in the production process for the typical herd.
Now is also an excellent time to evaluate your herd and consider marketing decisions for the fall. Young, high-quality cattle backed by solid genetics are in demand with potential buyers. Yearling heifers bred artificially to proven calving ease sires are very marketable.
It is also a great time to evaluate the body condition of potential sale animals and make nutritional adjustments to the animal's diet in anticipation of a sale date. It is my experience that while prospective buyers may complain about overly fat breeding cattle, they certainly resist purchasing breeding cattle that are in thin body condition.
One upcoming sale opportunity to consider is the 2017 Ohio Cattlemen's Association's Replacement Female Sale on Nov. 24. Consignments for the sale are due to the Ohio Cattlemen's Association by Oct. 2. Sale information can be obtained by contacting the Ohio Cattlemen's Association at 614-873-6736 or at ohiocattle.org.   
Grimes is the Ohio State University Extension beef coordinator and a member of the OSU Extension Beef Team. The Beef Team publishes the weekly Ohio BEEF Cattle letter which can be received via email or at beef.osu.edu.
Subscribe to receive top agriculture news
Be informed daily with these free e-newsletters
You May Also Like
---