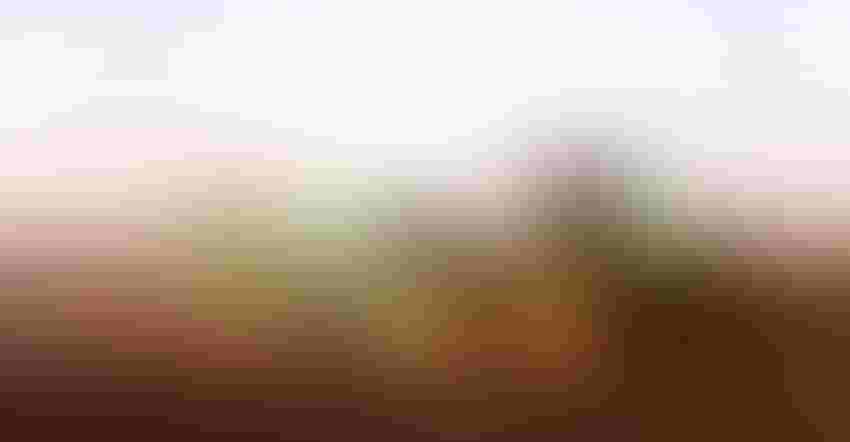 CHECK IT: Careful planning goes into applying manure uniformly. Application rate, operating pressure, outlet location and discharge hose arrangement are important operating factors that govern how uniformly a manifold distributes manure across the toolbar points.
Kapil Arora
Uniform liquid manure distribution across the application toolbar is important for proper use of nutrients. Uniform distribution of manure across the toolbar swath ensures minimal variability among application points. Uneven manure application, especially under low application rates, can potentially lead to uneven response in crop growth.
Iowa State University Extension has scheduled four field days to help manure applicators better understand manure distribution, calibration and the value of manure. Checking a flowmeter's calibration is important to achieve accurate application rates in the field. Understanding the value of manure can help producers to use nutrients appropriately, leading to better manure management for their livestock operations.
"We want to remind producers to check their manure application equipment to make the most out of the distribution manifold, as the cost to supplement nutrients with commercial fertilizers can be expensive," says Kapil Arora, ag engineering specialist with ISU Extension.

Speakers to share their knowledge
Speakers for the Manure Distribution and Calibration field days include Dan Andersen, assistant professor and ag engineering specialist with ISU Extension and coordinator of the Iowa Manure Management Action Group. Also speaking at the field days will be Kapil Arora, Greg Brenneman, Kris Kohl and Shawn Shouse, all ag engineering specialists. ISU Extension agronomists Mark Johnson, Mike Witt, Joel DeJong, Paul Kassel, Meghan Anderson and Rebecca Vittetoe will also be present at the field days.
The program for each field day will begin at 11:30 a.m. with registration, followed by a free lunch at noon. Presentations and demonstrations will begin at 1 p.m. and will cover manifold distribution, flowmeter verification and value of manure as fertilizer. Information on manifold distribution, collected through research funded partly by the National Pork Board, will also be shared.
Field days schedule
June 2. Puck Custom Enterprises, 1110 100th Str., Manning. Contact Shawn Shouse, ag engineering specialist, 712-769-2650 or [email protected].
June 23. ISU Allee Memorial Demonstration Farm, 2030 640th St., Newell. Contact Kris Kohl, ag engineering specialist, 712-732-5006 or [email protected].
July 26. Zoske's Sales & Services Inc., 604 Greenfield Ave., Iowa Falls. Contact Kapil Arora, ag engineering specialist, 515-291-0174 or [email protected].
Aug. 4. Eldon C. Stutsman Inc., 350 Oakcrest Hill Road SE, Hills. Contact Greg Brenneman, ag engineering specialist, 319-337-2145 or [email protected].
The program for each field day is the same. Interested participants are requested to register online to help with lunch arrangements and field day planning.
Source: Iowa State University
Subscribe to receive top agriculture news
Be informed daily with these free e-newsletters
You May Also Like
---