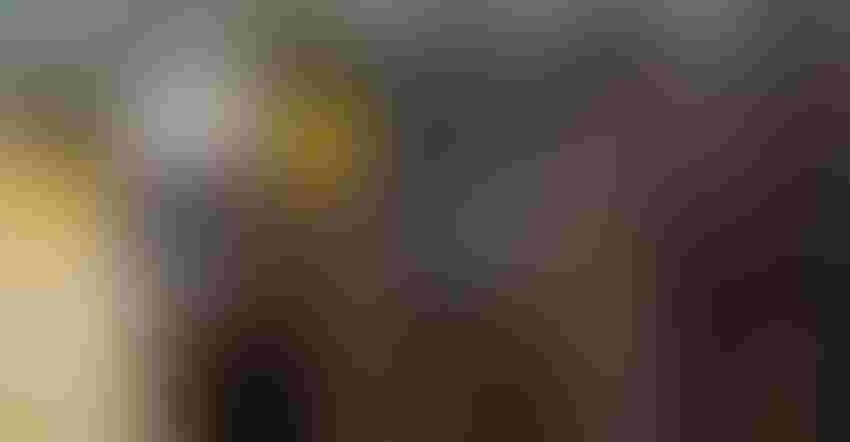 SMARTER TAGS: The familiar cattle ear tag is getting smarter, with radio frequency tech that allows for easier animal tracking through the process. The state of Washington is proposing new rules that require these new tags in some cases.
Jackie Nix/iStock/Thinkstock
Animal traceability is a hot topic, and ag officials in a number of states are reviewing rules on the issue. Just before Christmas, the Washington State Department of Agriculture filed notice of intent to update livestock identification rules to specifically require radio frequency identification on cattle that right now require only metal tags.
Washington state knows cattle traceability is important. The site of the first cow identified with bovine spongiform encephalopathy in 2003, the state has ramped up its cattle traceability efforts over the years. This latest update would require USDA RFID tags for the following instances:
• when female cattle receive brucellosis vaccinations
• when bulls are sampled for trichomoniasis
• on all sexually active cattle and bison over 18 months of age presented for sale at a public livestock market
Current rules already require official identification in these cases, but allow use of metal ID tags. Those metal tags would be swapped for RFID tags with these proposed rule changes.
In commenting on the new rules, Brian Joseph, Washington state veterinarian, notes that updating the rules to add RFID devices helps strengthen the state's animal disease traceability system. "The livestock industry could be devastated by a disease outbreak if WSDA and the USDA were unable to contain it quickly — something that an effective animal disease traceability program can help us accomplish," he says.
WSDA is proposing to amend WAC 16-86 Cattle and Bison Disease, and WAC 16-604 Public Livestock Markets, with these changes. The paper work filed involves CR 101 documents, which is the first step in changing the Washington Administrative Code.
USDA expects all states to show continued progress in implementing a robust animal disease traceability program. An effective program provides for rapid tracking of animal movements during a disease outbreak and increases consumer confidence. Adding RFID, according to the agency, shows the state continues to move forward with its development of a statewide ADT system, with the end goal being all cattle identified with RFID before leaving a Washington premise.
An outbreak can sicken or kill livestock, require animals to be quarantined or pose a public health risk, and can be costly to the industry. That single BSE case discovered in 2003 closed foreign markets to Washington beef products until only recently. Prior to the market access closure, the U.S. was China's largest supplier of imported beef, providing 70% of that country's total consumption.
Today, beef exports to China must meet specified requirements under the USDA Export Verification Program, which includes traceability to the U.S. birth farm using a unique identifier or — if imported — to the first place of residence or port of entry.
The next step in the rule-making process is the filing of a CR 102, which also includes a public comment period. No date for this has yet been set, but it is not expected to occur prior to the end of the 2018 legislative session. For more information, email [email protected] and request to be notified when the CR 102 is filed, or visit agr.wa.gov/lawsrules for the most current information.
Source: WSDA
Subscribe to receive top agriculture news
Be informed daily with these free e-newsletters
You May Also Like
---