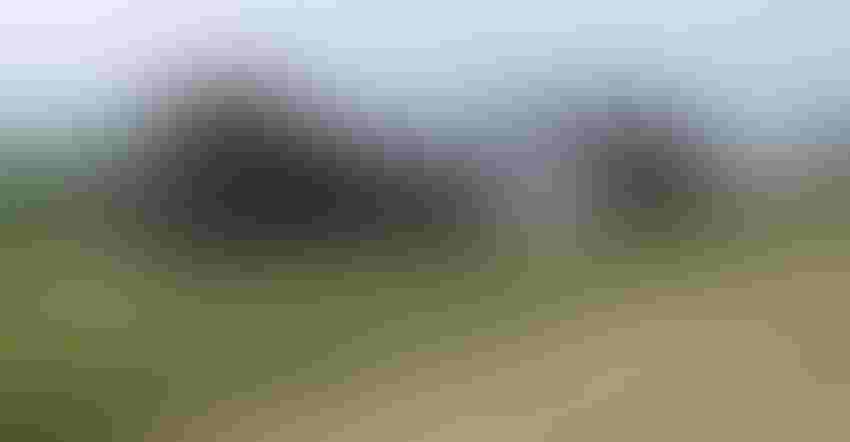 CHECKING INFORMATION: Iowa Department of Ag is notifying livestock farmers in Clinton through Greene counties in December and January to make sure their premise information is up to date.
The Iowa Department of Agriculture and Land Stewardship last week announced it will continue to contact farmers who have previously registered a livestock premises in an effort to update the Iowa Premises Registration database. Farmers are asked to respond to the letter, either confirming the information is correct or updating their information.
Previously this fall, the department sent letters to farmers in counties that were chosen in the first round of this project. Now, the department is entering the second round and is focusing on a new batch of counties.
In December, the Ag Department is sending letters to producers that had previously registered a premises in Clinton, Crawford, Dallas, Davis and Decatur counties. In January, letters will be sent to producers in Delaware, Des Moines, Dickinson, Dubuque, Emmet, Fayette, Floyd, Franklin, Fremont and Greene counties.
Producers responding positively
"We are very appreciative of the positive response we have received from the farmers who have already been contacted about this matter in the first round of letters we sent out. We want to encourage those who will be receiving a letter in December and January to do the same," says Mike Naig, Iowa deputy secretary of agriculture. "We understand it is a very busy time during the holidays, but we are asking producers to make a few minutes to respond."
All Iowa livestock farmers are encouraged to make sure that all locations where they have livestock have a premises identification number (PIN) and their information is up to date. All the information in the premises ID database is completely confidential and protected under federal law, and can only be used for animal health purposes.
Complete or renew registration online
Farmers can complete or renew their premises registration by completing the form found on the ag department's website and submitting the signed form to the department.
"Frequently Asked Questions" about the premises identification process can be found at iowaagriculture.gov under "Hot topics." Or if farmers have questions, they can contact the department's animal ID coordinator toll free at 888-778-7675 or by email at [email protected]. More information is also available on USDA's Animal Disease Traceability site.
The Iowa Department of Agriculture will continue alphabetically through the remaining counties, sending out the rest of the letters over the next several months, Naig says. Iowa currently has more than 32,500 livestock premises registered.
Source: Iowa Department of Agriculture
Subscribe to receive top agriculture news
Be informed daily with these free e-newsletters
You May Also Like
---