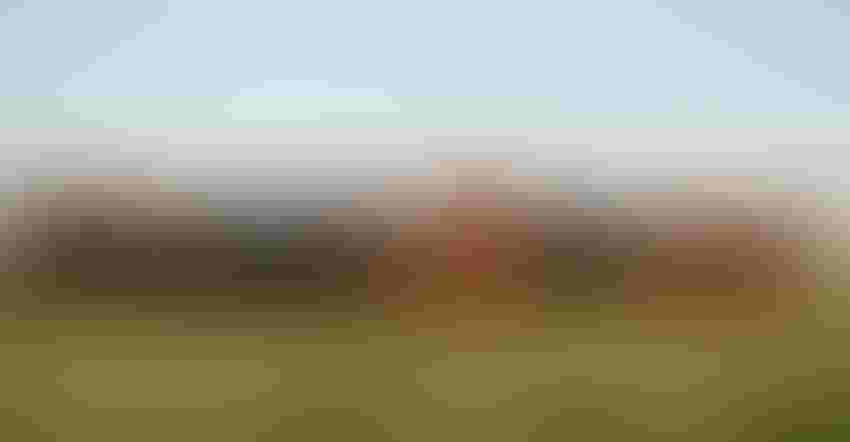 LEARN TO ADVOCATE: Speakers from the North Dakota Livestock Alliance share tips and tricks to have open conversations with community members about the benefits livestock operations bring.
nickalbi/Getty Images
Editor's note: This is the first article in a two-part series on how to advocate for livestock development in North Dakota.
North Dakota is a state brimming with opportunity and development, especially in its livestock sector. While many are optimistic about the growth opportunities within the state, some may still be hesitant of large-scale livestock operations.
During its annual fall pig event, the North Dakota Livestock Alliance hosted a training session on how to be a spokesperson for livestock development and share the benefits of livestock growth. Amber Boeshans, executive director of the alliance, led the training.
"These are conversations you can have with anybody," Boeshans  said. "One on one, standing on a gravel road, at a rotary meeting, at a lunch, anywhere — don't think you just have to have these conversations at a public hearing."
The training was attended by farmers, agriculturists, farm loan officers, veterinarians and community members who want to encourage livestock development. Boeshans said it's "our job" to be transparent and explain the reasonings and management behind livestock operations to those not familiar with them.
Hot topics in livestock development
Boeshans said one of the biggest hot topics centers on factory, or corporate, farms. "The word 'corporate' has become synonymous with any large farm, whether they're actually incorporated or not," she said.
She said while many community members are accepting of large crop operations in North Dakota, there is less understanding and acceptance for large livestock operations. "We want to share that their concerns are being heard, and share that, regardless of herd size, livestock producers abide by the same standards of animal and environmental care," she said.
Boeshans also encounters the misconception that animal agriculture opposes local zoning authority. "We absolutely do not oppose this. We support local authority as they treat us with uniformity and fair treatment," she said, adding that working closely with township or county officers encourages a positive relationship with open communication.
A concern that community members or landowners may have is property and house values near a livestock operation. "A lot of people want to know if their home value is going to drop if a farm is built," Boeshans said. "We have many studies that show real estate values increase when livestock operations enter the area. People are going to have to work in these barns, and companies and employees will be needed to service the barns, resulting in many new opportunities for communities."
When it comes to animal agriculture, questions surrounding odors always arise. "This is the question you'll get regardless of animal species. Everyone is going to ask about it," Boeshans said. "For us to stand up in our group and say there's going to be zero smell is not putting our best foot forward, because it isn't the truth."
Boeshans said it needs to be explained that odor will be detectable on some days, just as other industries emit an odor to complete their work. "But then we want to tell them the work we do to minimize that odor," she said. "We're going to respect the setback requirements from neighbors, and utilize modern practices, including inject manure 6 inches below the soil surface, plant tree rows and work with engineer designed facilities."
About the Author(s)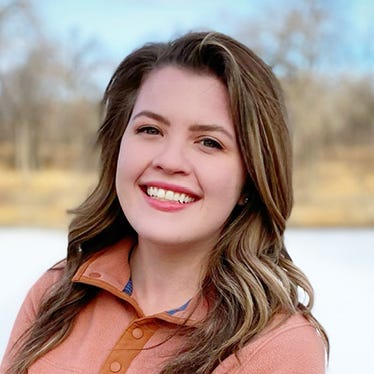 Editor, Dakota Farmer, Farm Progress
Sarah McNaughton is a graduate of North Dakota State University, with a bachelor's degree in agriculture communications, along with minors in animal science and Extension education. She is working on completing her master's degree in Extension education and youth development, also at NDSU. In her undergraduate program, she discovered a love for the agriculture industry and the people who work in it through her courses and involvement in professional and student organizations.
After graduating college, Sarah worked at KFGO Radio out of Fargo, N.D., as a farm and ranch reporter. She covered agriculture and agribusiness news for North Dakota, South Dakota and Minnesota. Most recently she was a 4-H Extension agent in Cass County, N.D., teaching, coordinating and facilitating youth programming in various project areas.
She is involved in agriculture in both her professional and personal life, serving on the executive board for North Dakota Agri-Women, and as a member in American Agri-Women, Sigma Alpha Professional Agriculture Sorority Alumni and Professional Women in Agri-business. As a life-long 4-H'er, she is a regular volunteer for North Dakota 4-H programs and events.
In her free time, she is an avid backpacker and hiker, enjoys running with her cattle dog Ripley, and can be found most summer weekends at rodeos around the Midwest.
Sarah is originally from Grand Forks, N.D., and currently resides in Fargo.
Subscribe to receive top agriculture news
Be informed daily with these free e-newsletters
You May Also Like
---