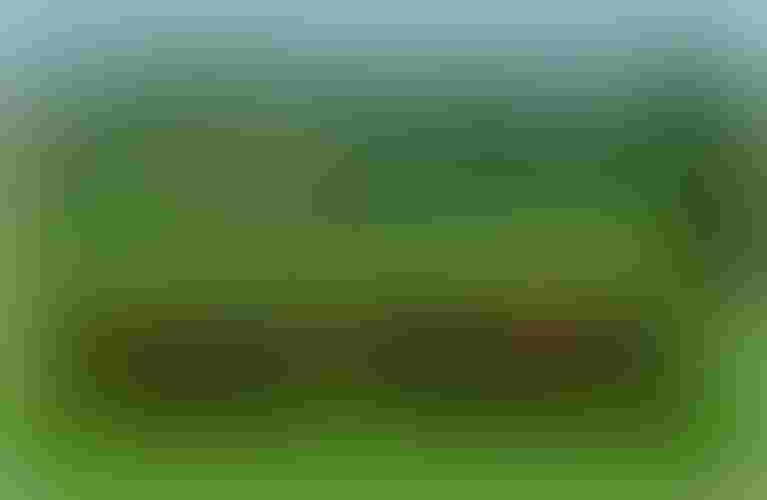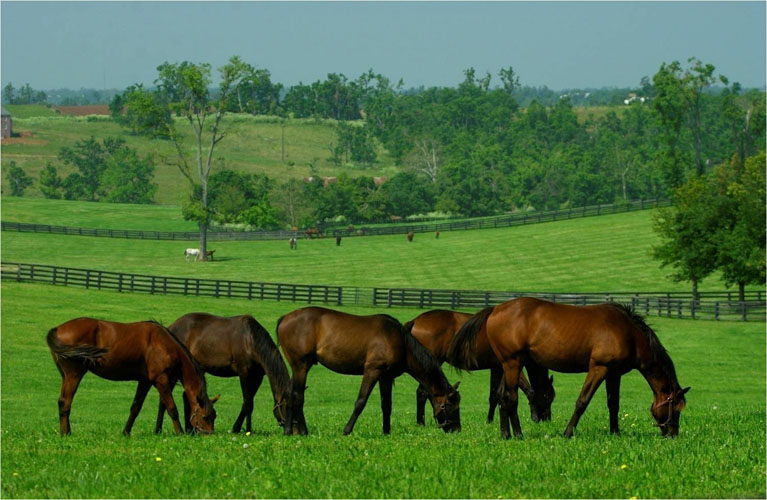 Kentucky's equine industry had a total economic impact of almost $3 billion and generated 40,665 jobs last year, according to the 2012 Kentucky Equine Survey.
The tax contribution of the equine industry to Kentucky was approximately $134 million.
The total economic impact is measured by the output effect and is an estimate of revenues earned by the sale of goods and services related to the equine industry and its interconnected industries.
The UK College of Agriculture, Food and Environment's Ag Equine Programs and Kentucky Horse Council, in conjunction with the U.S. Department of Agriculture National Agricultural Statistics Service, released lthe economic impact figures from the 2012 Kentucky Equine Survey, a comprehensive statewide survey of all breeds of horses, ponies, donkeys and mules. This was the first such wide-ranging study of Kentucky's equine industry since 1977 and the first-ever detailed economic impact study about Kentucky's equine industry.
When looking more specifically at each sector's estimated impact, breeding had the highest employment figure of 16,198, an output of $710 million and a value-added impact of $333 million. Racing had the highest output impact at $1.28 billion, with a figure of 6,251 in employment and $601 million in value-added impact.
Competition figures included 2,708 in employment, $635 million in output and $297 million in value-added impact. Recreation had 594 in employment, $166 million in output and $78 million in value-added impact. Other, which accounts for operations such as therapeutic riding facilities and those where horses are used for work, had an employment figure of 14,914, a $194 million output and a $91 million value-added impact.
The first phase of the study was released in January and measured Kentucky's equine and asset inventory. That portion of the study found that the state is home to 242,400 horses and the total value of Kentucky's equine and equine-related assets is estimated at $23.4 billion. The survey's results identified 35,000 equine operations and 1.1 million acres devoted to equine use.
Also from the inventory portion of the study, the total of all equine-related sales and income for equine operations was about $1.1 billion. That total came from sales of all equines, estimated to be $521.1 million, and $491 million in income from both breeding and non-breeding services, such as training, lessons, boarding, farrier, transportation, purses and incentives.
The first phase also found that equine-related expenditures by equine operations totaled about $1.2 billion. Capital expenditures by equine operations, including the purchase of equines, real estate and improvements and equipment, were estimated to be $337 million. Operating expenditures, including expenses paid for boarding, feed, bedding, veterinary, supplies, farrier services, breeding, maintenance and repair, insurance premiums, utilities and fuel, taxes, rent and/or lease, fees and payments, shipping and travel, training and other fees, totaled $839 million. Notably, 77 percent of these operating expenses were spent in Kentucky.
The study determined that 56 percent of Kentucky's equine operations are farms or ranches and 30 percent are for personal use, while 3 percent are boarding, training or riding facilities. Breeding operations accounted for 2 percent.
To read this entire article, click here.
Subscribe to receive top agriculture news
Be informed daily with these free e-newsletters
You May Also Like
---