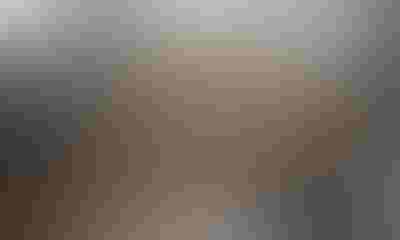 Producers understand neonatal calf diarrhea is a problem on their farm operations. The 2007 National Animal Health Monitoring System data reported, an average calf mortality of 8% annually, with scours as the leading cause of death in unweaned calves at 56.5%. 
Most causes of scours are preventable.  However, the infectious causes of neonatal diarrhea are typically bacteria, viruses or protozoa. Other non-infectious causes which may contribute to neonatal diarrhea are:
*poor quality colostrum
*poor sanitation
*stress
*inadequate ventilation
*and adverse weather conditions. 

You can perform various tests to assess the hydration status of a scouring calf.
Regardless of the cause or causes of a calf's diarrhea, one vitally important factor in the treatment of scouring calves is maintaining hydration — to replace the electrolytes and water lost to diarrhea.
Before you grab the packet of oral electrolyte solution, you first need to assess the calf's dehydration status as this will determine the mode of treatment — oral versus intravenous. Calves with greater than 8% dehydration will need intravenous treatment.
You can perform various tests to assess the hydration status of a scouring calf.  These methods include: demeanor, eyeball recession and skin tent.  Each method has its own set of drawbacks, due to some level of subjectivity.  Of the three, the eyeball recession and skin tent tests are the most important to perform.
Eyeball recession. With the calf's head loosely restrained, gently pull down on the calf's lower eyelid and note the amount of space between the eyeball and the lower eyelid.
Skin tent. Pinch the skin on the neck of the calf, gently rotate it 90o, and then release.  Count how long it takes the skin to return to normal.
Using Table 1, you can compare the outcome of your hydration test(s) to the percent of dehydration.  The outcome of the test(s) and the equivalent percent dehydration should then be recorded in the calf treatment records for further comparison. 
Calves with diarrhea will continually lose water and life-sustaining electrolytes.  Therefore, it is imperative these calves are identified early in the course of their disease and treated with the appropriate mode of hydration to establish the best outcome. 
While information in this article has been thoroughly researched, the information is not intended to replace the advice of your own veterinarian.  Veterinarians are the stewards of current knowledge and information regarding the prevention and treatment of diseases of calves.  It is only through an established veterinary client patient relationship (VCPR) that a veterinarian will have familiarity about your animals and management practices to help develop protocols suitable for your farm operation.
Mills-Lloyd is the Marinette and Oconto counties Extension agriculture agent specializing in dairy and livestock.
Guidelines for assessment of hydration status in calves with diarrhea
Table 1.  Correlation between dehydration tests and percent dehydration.  Adapted from G.W. Smith Veterinary Clinics of North America Food Animal 25 (2008) 55-72 and M.A. Wattiaux (2005).
Subscribe to receive top agriculture news
Be informed daily with these free e-newsletters
You May Also Like
---