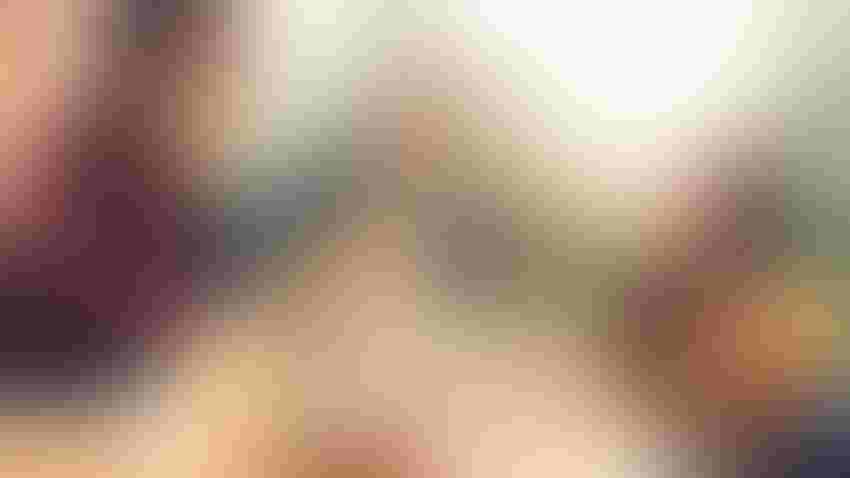 KEEPING BEEF POPULAR: Consumer preference are ever-changing, and it's important that cattle producers keep up to date on trends so that they can not only earn but keep consumer trust, according to Danette Amstein of Midan Marketing.
Kar-Tr/Getty
You could say cattle producers have a "steak" in monitoring emerging consumer trends. After all, every segment of the beef supply chain, from the cow-calf rancher to the feedlot cowboy, answers to consumers and their pocketbooks.
That was the message Danette Amstein presented during the 2023 Cattlemen's College in February in New Orleans. Her company, Midan Marketing, works solely in the meat sector and tracks consumer purchasing trends. She says knowing what makes consumers happy and what questions they have about beef is the first step in communicating the industry's message and education.
5 consumer segments
Amstein and her team have sorted consumers into five generalized segments using years of data and research:
Protein Progressives. These consumers make up 20% of today's consumers and they love all proteins, red meat included. Red meat is something they enjoy but not a main staple of their diet, Amstein said. They're busy and budget-conscious, and they will swap protein sources depending on price and other factors.

Convenience Chasers. At 39% of consumers today, they were one segment that grew during and after the pandemic. They include busy parents who consider convenience and their budget at the top of their list. "They need to know they can put a meal on the table in a hurry," Amstein said. They are more focused on deals and coupons than they are on health claims on a label.

Family First Food Lovers. These are the moms who are focused on healthy eating and making dinner a family time. They make up 18% of the consumers according to Midan Marketing research.

Aging Traditionalists. These 16% of consumers are the tried-and-true beef eaters, Amstein said. The hunk of meat in the center of the plate is what dinner is all about. They are set in their ways, and yes, they skew a little older. While they aren't a hard sell for beef's message, cattle producers need to remind them of beef's nutritional value in their diets — especially since they're likely to hear negative health messages about beef from their trusted advisers.

Wellness Divas. They make up 8% of consumers, and they are a very vocal segment. These are the extreme claims seekers, Amstein said. "If she had a preference, she'd eliminate red meat all together," Amstein added. This group seeks very specific label claims and are willing to pay for those claims. And they are also the segment most concerned with inflation raising their food bills.
Cattle producers should also consider that within these segments you have a multicultural and a generational component, Amstein said.
"Our multicultural meat eater is very important to us for more expansion into a variety of different cultures here in the United States," she said. We need to consider their traditional dishes and the values that are important to them, she added, asking for example, do they need to feed a large group of people and need family packs of beef, or are they focused on a cut that is particularly flavorful in how they prepare it?
Likewise, Generation Z is quickly rising in prominence as consumers, and that's a good thing for beef. Amstein said they grew up hearing about protein and eating everything from a bowl — from rice bowls to protein bowls and more.
"That's becoming a trend you see in a lot of restaurants, so you can thank your Gen Zs for helping you experience food in a different way," she said.
Top concern
In the past, consumers wanted to know if beef was tender and if it tasted good, Amstein said. Those were pretty simple points to cover.
But today's consumer wants to know about if the beef was raised in a manner that was environmentally sensitive, or ethically sourced, or organically or locally grown, or if workers were treated humanely in the processing plant. In 2017 and 2018, she added, when Midan first asked consumers what they're concerns were, these questions topped the list, with cost toward the end.
"But then, inflation started," Amstein said. It's no surprise that 82% of consumers have a lot of concern about inflation. To put that number into perspective, when Midan asked the same question about cost during the pandemic, it topped at 76% of consumers, she added.
With inflation top of mind, 78% of consumers say they aren't eating as much meat today because of affordability. They're trading down for other proteins or eating less expensive cuts. Many are also filling those freezers they bought during the pandemic and finding savings that way. And they're buying more ground beef.
If there's one good takeaway, though, it's that Midan's research shows that consumer beef demand continues to tick up.
"We've got higher prices," she said. "We've got lots of concerns from consumers. And yet, demand just keeps going up." The research shows that the majority see beef as a big piece of their diet, and they understand it's a healthy piece of their diet as well.
According to a Gallup Poll, 57% of consumers see agriculture and farming as a trustworthy industry. Earning and keeping that trust is what beef needs to focus on now and in the future, Amstein said. Conversations surrounding sustainability and animal welfare are entry points where that can happen.
"How we talk about and communicate what we do is how we're going to continue to add to that trust on the production side of things, to help carry that all the way through the system for when they put beef on their plates," she said.
Subscribe to receive top agriculture news
Be informed daily with these free e-newsletters
You May Also Like
---