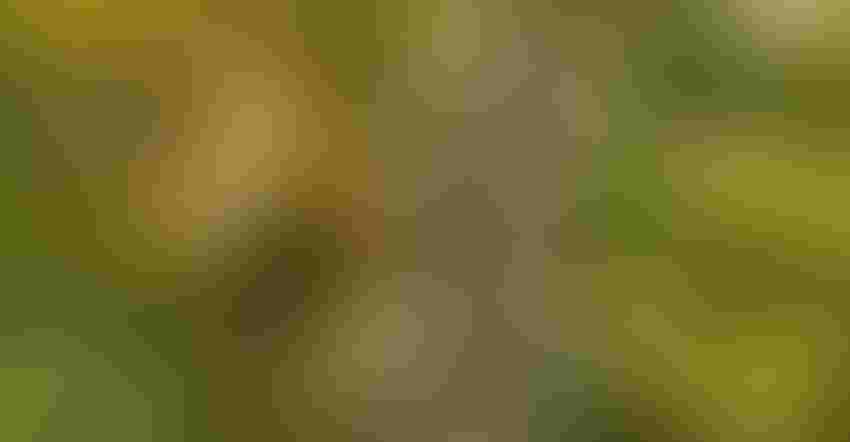 SOYBEAN PLAN: The Kansas Soybean Association and Kansas Soybean Commission work closely together to deliver value to soybean farmers in the state. Recently, they engaged in a robust, yearlong strategic planning process. The strategic plans will help Kansas farmers manage their priorities and work toward their goals for the next five years.
Jennifer M. Latzke
The Kansas Soybean Association and Kansas Soybean Commission work closely together to deliver value to soybean farmers in the state. Recently they began a robust, yearlong strategic planning process.
"The main goal of this process was to ensure that our two distinct organizations were working in concert to deliver the best possible value back to the soybean farmers of Kansas every day," says Kaleb Little, KSA CEO and administrator. "Our farmer-leaders take great pride in driving on-farm profitability through strategic checkoff investments and advocacy for the farmers of today and tomorrow. This new strategic plan will ensure we continue to do that well into the future."
Kansas Soybean partnered with Paulsen, Sioux Falls, S.D., to develop the 2022 strategic plan, which focuses on opportunities in the next five years to advance soybean profitability and advocacy. The five key priorities to meet this goal are:
Support on-farm profitability through unbiased third-party research.

Sustain and grow international soy purchases.

Make Kansas farmers the organization's main advocate through leadership and engagement.

Support new soybean uses and encourage growth markets, including, but not limited to, biodiesel and renewable diesel.

Engage consumers to maintain social license to farm.
"We identified that individuals outside the farm will hold increasing power in how farms operate moving forward," KSA President Teresa Brandenburg says. "Vocal consumers, private investors and legislators influence our industry and social license to farm. We must account for that and maintain positive relationships with these groups to preserve our farm rights."
During the evaluation process, the boards also discussed soybean marketplace shifts and how Kansas Soybean can capitalize on them. Growth of renewable diesel markets, rising protein demand and increased adoption of on-farm technology will continue to affect the soybean industry.
Questions about Kansas Soybean's strategic direction may be directed to Little at the Kansas Soybean Office. See the plan at bit.ly/kansoystratplan. 
NAWG testifies on voluntary conservation programs
Nicole Berg, National Association of Wheat Growers president and a Washington state wheat grower, testified in front of the Conservation and Forestry Subcommittee of the House Agriculture Committee in late September.
Berg highlighted how the farm bill voluntary conservation programs are significant in terms of environmental benefits and assistance to farmers. Technical assistance, planning and engineering, and financial assistance in the form of cost-share or incentives, provide farmers with the knowledge and economic incentive to be able to make a change in their operation or maintain a conservation practice.
. "The costs of farming have increased and continue to do so," Berg said. "While commodity prices have decreased recently, input costs have remained high. With farmers facing higher costs in all areas of their operations, the decision to adopt conservation practices can depend on the financial assistance that farm bill programs provide. Wheat growers support continued access to the voluntary, incentive-based conservation programs of the farm bill. Wheat growers, the environment and society have benefited from the programs through improved water quality and quantity, air quality, soil health and habitat. These results would not be possible without the financial and technical assistance that the farm bill conservation programs provide."
To watch the hearing, visit bit.ly/ytvoluntaryconservation.
New guide available for underserved farmers
A new multi-agency guide for USDA assistance for underserved farmers and ranchers is now available. If you are a farmer or rancher and are a minority, woman, veteran, beginning, or limited-resource producer, you can use this booklet to learn about assistance and targeted opportunities available to you. The guide includes programs offered through the Farm Service Agency, Natural Resources Conservation Service and Risk Management Agency. Visit bit.ly/usdaunderservedfarmers.
5 facts about U.S. Drought Monitor to know
You've likely seen U.S. Drought Monitor maps that identify areas of drought and labels their intensity on a weekly basis. But do you know these five facts about this important tool for farmers, ranchers, and government officials?
Many entities consult the Drought Monitor for information, and use it to inform their decisions. USDA uses it to determine eligibility for drought assistance programs like the Livestock Forage Disaster Program and Emergency Haying or Grazing on Conservation Reserve Program acres, and to fast-track secretarial drought disaster designations.

It's made with more than precipitation data. With local insight from more than 450 expert observers around the country, it uses indicators such as streamflow, reservoir levels, temperature and evaporative demand, soil moisture, vegetation health and dozens of others.

A real person, not a computer, updates the map, using their expertise, not a logarithm. The map's authors are trained climatologists or meteorologists from the National Drought Mitigation Center at the University of Nebraska-Lincoln, the National Oceanic and Atmospheric Administration, and USDA.

It's a current snapshot, not a forecast. It takes into account conditions observed during the most recent week and builds on the previous week's map.

You can provide input to the map. You can share your local observations with your state climatologist, become a Community Collaborative Rain, Hail and Snow Network observer, or submit condition monitoring observer reports at bit.ly/droughtconditionmonitoring.
Subscribe to receive top agriculture news
Be informed daily with these free e-newsletters
You May Also Like
---