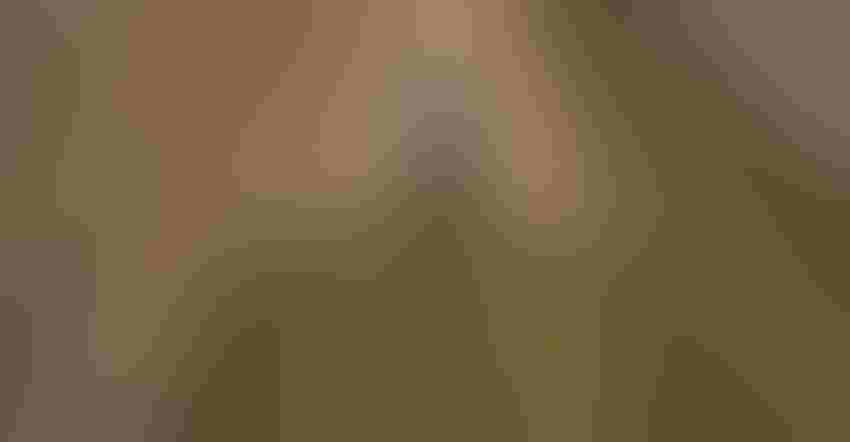 MANURE VALUE: The value of manure on a farm could become more apparent with the rising cost of commercial fertilizers.
Bestgreenscreen/Getty Images
Farmers have fertilized crops with livestock manure since the beginning of recorded time. Farms that have not historically used manure may be more interested in purchasing it due either to inability to obtain other fertilizers or because of high prices.
Commercial fertilizer prices are near double 2021 levels. The USDA Market News March biweekly Iowa Production Cost Report shows a 129% cost increase in anhydrous ammonia, a 95% hike for urea, an 86% increase for liquid nitrogen, a 51% higher cost for monoammonium phosphate (MAP) (11-52-0), and an increase of 97% for potash (red) (0-0-60), from the average prices reported in March 2021. Little or no price relief appears in sight going into the fall.
Symbiotic relationship
Iowa ranks first in U.S. corn production. Consequently, Iowa needs a lot of fertilizer nutrients. Iowa also produces a lot of valuable manure. Iowa leads the United States in egg production. Iowa has the second-most hog operations, the largest hog inventory, the most cattle feedlots and the fourth-largest cattle-on-feed inventory. Iowa also ranks in the top 10 nationally for beef cow operations and inventory, milk cow inventory, milk goat inventory and turkey inventory.
Surging commercial fertilizer prices renew interest in marketing manure. Still, no robust trade in manure appears to exist. Most Iowa cattle feedlots indicate they do not sell their manure. A 2014 Iowa Beef Center survey reveals that 98% of Iowa cattle feedlot operations apply the manure they produce to cropland they own or manage. Any manure markets that do exist tend to be highly localized.
Nutrient demand outpacing commercial nutrient supplies spurs interest in marketing fertilizer. Is a larger market for manure economically viable? And, if not, what are the roadblocks to viability?
Running some numbers
Consider a cattle feedlot that placed 100 steers in December. According to the Iowa State University Extension and Outreach Estimated Livestock Returns, total costs for finishing yearling steers marketed in May were $1,870 per head. These steers sold for on average $1,867 per head, which was a loss of $3 per head, or $300 total, on the five-month, 100-head investment. The Estimated Livestock Returns series calculates a manure credit of $17.43 per head for cattle placed in December and closed out in May. Including manure in the cattle feeding returns calculation turns a $3 per head loss into a $14.43 per head profit, or $1,443 on the total investment.
This example highlights the critical role a manure market in the state of Iowa could play, especially when commercial fertilizer prices are high. Without a market, discovering the true value of manure as fertilizer is difficult. Effective price discovery for manure would benefit livestock producers who may have manure to sell, as well as crop farmers who may want to use manure as fertilizer.
Availability may be limited
Iowa State University's Dan Anderson, whose Twitter handle is @DrManure, estimates manure could supply about 30% of Iowa's nitrogen and phosphorus fertilizer needs. However, farms that have both livestock and crops already use much of the potential manure supply. Estimates suggest about 17% of Iowa's farmable acres receive manure. Still, few livestock farms may be looking to sell any manure — 99% of Iowa cattle feedlots indicate they have enough land to use the manure their operations produce.
Shocks such as the 2022 outbreak of the highly pathogenic avian influenza virus slashed the amount of poultry manure produced in Iowa. Cyclical ups and downs in beef cattle and pork production cause variability in the manure supply.
Valuable but variable nutrient content
Cattle feedlot operators list the ability to boost soil organic matter as the top reason for using manure as fertilizer. Feedlots rate manure being a good source of phosphorus ranks second highest.
The fertilizer value of manure depends on nutrient concentration. Nutrient concentration varies according to animal species, animal genetics, production management, feed sources and facility type; and the details of manure collection, bedding, storage, handling and agitation for land application. Unpredictable nutrient availability is a primary reason why Iowa cattle feedlot operators think crop farmers are reluctant to use manure for fertilizer.
Nutrients in commercial fertilizers (e.g., anhydrous ammonia) are readily available to crops. Phosphorus and potassium contained in animal manure are estimated to be 100% available for plants (eventually), but only 30% to 50% of nitrogen from beef and dairy cattle manure (solid or liquid) is available in the first year after application. Volatilization can further reduce this. Immediate incorporation reduces nitrogen lost due to volatilization.
Transportation complications
Several issues related to manure transportation and application also hinder development of a manure market. For example, a USDA Economic Research Service report found that more than half of the harvested crops in the U.S. were on farms with no livestock production at all. Farms that combine crop and livestock production are much more likely to spread manure on their cropland. A key reason is manure can be expensive to transport ― even short distances. Further complicating the matter is that about half of the few Iowa cattle feedlots that sell some manure charge for their manure by unit volume, weight or load, which does not account for transportation costs.
Iowa cattle production is concentrated in the northwest and northeast corners of the state. Hogs and pigs are mostly located in the northern half of Iowa, with a large production region in the southeast corner. By comparison, corn production is much more prevalent and uniformly distributed across Iowa. Even with elevated commercial fertilizer prices, not all corn acreage is located close enough to livestock operations for manure to be an economically viable fertilizer source when considering transportation costs.
Manure application can also present issues. Soil compaction is the highest-ranked reason for crop producers being reluctant to use feedlot manure for fertilizer. At the same time, only 4% of Iowa cattle feedlots that transferred manure off their operations in 2014 provided tillage to address compaction from manure application. Applying manure requires specialized equipment and equipment operators, which subjects manure sellers to machinery and labor markets, and associated challenges.
All told, manure is an important ― but imperfect ― substitute for commercial fertilizer.
Moving forward
Considering these challenges, Iowa's livestock producers and crop farmers may have to adjust practices for significant manure markets to develop within Iowa. Nearly 43% of cattle feedlot survey respondents who transferred manure off their farm did not partner with anyone to do so.
Such partnerships are possible. Developing them will take cooperation and commitment among livestock producers and crop farmers, crop consultants, fertilizer dealers and organic product brokers.
Livestock producers could also consider adopting agronomic services such as manure analysis, soil testing and measurement of application rate, among others. This would make their manure more marketable and alleviate crop farmers' concerns about using manure as fertilizer. Finally, an opportunity may exist for a so-called "market maker" to enter the scene and facilitate manure transfers.
Schulz is an Extension ag economist with Iowa State University. Pudenz is a doctoral student and graduate research assistant in the Department of Economics at ISU.
Subscribe to receive top agriculture news
Be informed daily with these free e-newsletters
You May Also Like
---