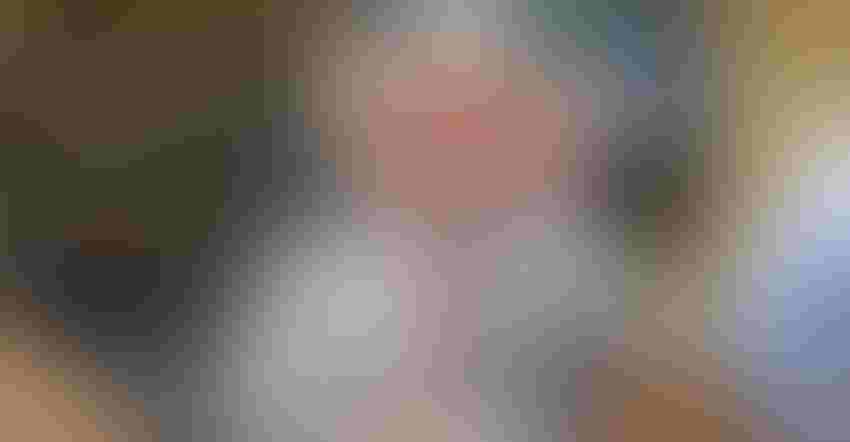 CHAMP: Will Epperly, of Dunlap, Iowa, won the World Livestock Auctioneer Championship, held in Shipshewana, Ind., this year.
Courtesy of Livestock Marketing Association
Growing up in his family's livestock auction barn is where Will Epperly gained a love of the auction business. At the age of 7, he sat on his grandpa's lap and sold his first calf. Since then, he's sold thousands of cattle at auction barns across the nation and he was recently named the 2022 World Livestock Auctioneer Champion.
The Dunlap, Iowa, self-taught auctioneer says he has listened to other livestock colonels through the years to help tweak his style. Epperly says, "I've had the pleasure of listening to so many world champions, and take a little from each. I would say my style is a combination of Ralph Wade, the 1974 champion; Trent Stewart, the winner in 2007; Matt Lowery, the champion in 2008; and of course, my partner and mentor, Jon Schaben, the 2003 champion."
WLAC contest
The contest, which moves to a different sales facility each year, was held at the Shipshewana Auction & Trading Place, Shipshewana, Ind., this year. This was Epperly's 12th time competing at the event, and he has been in the top 10 competitors for the past eight years.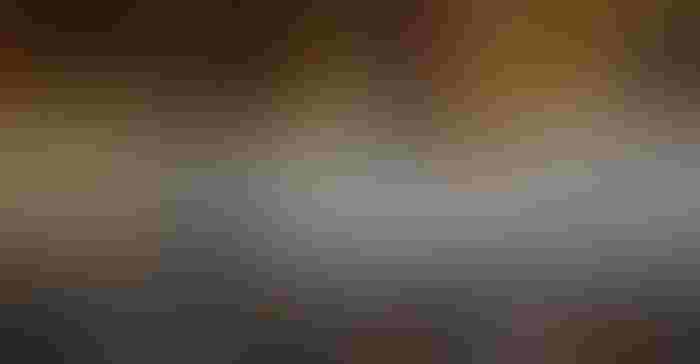 World champion auctioneer Will Epperly cries a sale at the Dunlap Livestock Auction, where he's a co-owner with Jon and Jim Schaben. Jon (far right) was the world champion in 2003.
"I eventually figured out I needed to have some coaching when it came to the interview portion of the competition, and for the past six years, I have had the help of a professor at Iowa Western Community College," he says. "It has helped me tremendously."
When it comes to his auction chant, Epperly says he is always working on it. "I practice in the truck when I'm driving down the road, and I listen to myself. If I don't like what it sounds like, I go back to the basics. I want to be sure I'm clear and understandable."
Winnings
Along with the title come prizes, including a custom-wrapped pickup, but more important is the multitude of responsibilities — and Epperly is already off and running with those. Interviews with nonagriculture groups and publications rank as one of the most important for him.
"We have to communicate to all levels of the public, and help them understand how the meat gets to their plates," he says.
A trip to Washington, D.C., is set for September, when he will speak with the nation's lawmakers and share the story of the Livestock Marketing Association and its customers, including cow-calf producers, stocker growers and cattle feeders.
"My calendar is starting to fill up fast. I will travel to auction markets all across the nation to cry their sales," he says. "And I'm thankful for the team back here at Dunlap Livestock Auction, who will take care of all the customers."
He's already been in contact with his local customers to find out their selling intentions and get them plotted on his schedule. Will and his partners, Jon and Jim Schaben, have been in the auction business for many years and know customer service is what keeps people coming back to their barn.
Epperly also has a great support system at home with his wife, Ally, and son, Zeke. He says of his 2-year-old son, "Zeke can be rambunctious and not wanting to cooperate, but when we step foot in an auction barn, he seems to calm down and has the same love of the business as generations before."
Reserve champion honors went to Justin Dodson of Welch, Okla. Jacob Massey from Petersburg, Tenn., was named runner-up champion.
Iowa winners of the World Livestock Auctioneer Championship
Here are the winners of the WLAC from Iowa:
1993. Denny Prillipp, Algona

1994. Bruce Brock, Battle Creek

2003. Jon Schaben, Dunlap

2019. Russele Sleep, Bedford

2022. Will Epperly, Dunlap
Subscribe to receive top agriculture news
Be informed daily with these free e-newsletters
You May Also Like
---