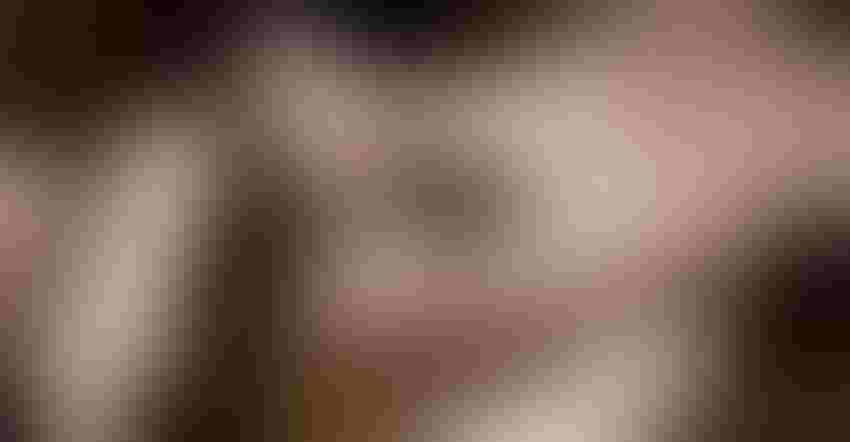 PORK IMPROVEMENT: Pork producers from across Iowa will gather Jan. 24 to learn how to better raise hogs at the Iowa Pork Producers Association annual meeting.
Courtesy of Arctic-Images/Getty images
The 2023 Iowa Pork Congress will be held Jan. 25 and 26 at the Iowa Events Center in Des Moines. It will be the 50th Iowa Pork Congress that involves a trade show, educational sessions, and the Iowa Pork Producers Association annual meeting set for Jan. 24. IPPA organizes the event, which is North America's largest winter swine trade show and conference.
IPPA President Kevin Rasmussen of Goldfield, Iowa, says pork producers from around the country have attended many of the Iowa Pork Congress events through the years. "I first attended as an FFA student when I was in high school," he notes. At that time, his supervised ag experience project was a purebred swine operation, and he took the opportunity to try his sales pitch on other producers.

Through the years, Rasmussen notes, "My wife, Lisa, and I have made great friends and strengthened business relationships at the Iowa Pork Congress. Many of these professionals have been mentors to us as we established and grew our operation."
Education
In addition to the great networking opportunities and the large trade show, the Iowa Pork Congress includes several educational sessions, including keynote presentations for each day. On Jan. 25, Elizabeth McCormick, a former Army Black Hawk helicopter pilot, will talk about building a team approach on your farm, and how to fly a helicopter.
Other educational sessions will cover economic outlook on crops and hogs for 2023; pork marketing success in retail and food service channels; and legal challenges pig farmers and the pork industry have been through recently, including an update on the Proposition 12 case heard by the U.S. Supreme Court.
Master Pork Producers will be honored at an awards banquet that evening.
On Jan. 26, David Horsager, author of "Trusted Leader: 8 Pillars that Drive Results," will be the keynote speaker, and will talk about how top leaders and businesses drive successful results by building trust.
Other educational sessions on Jan. 26 are a swine health panel that will give an overview of six swine health topics producers should be aware of, and an update on measuring sustainability efforts on farms and why the marketplace cares about those.
On both days, there will be certification sessions for Pork Quality Assurance Plus, with the Jan. 26 session being conducted in Spanish. On Jan. 25, Transportation Quality Assurance certification training will also take place.
Registration
Preregistration to attend the Iowa Pork Congress is available online. IPPA members can attend the trade show and conference at no cost by using their registration code, which has been emailed to them. Non-IPPA members pay just $5 for online registration up until the day of the show. Early online registration is highly encouraged to provide a quick and easy check-in to the event.
For more information about events and registration, contact IPPA at 800-372-7675 or visit iowaporkcongress.org.
Source: Iowa Pork Producers Association
Subscribe to receive top agriculture news
Be informed daily with these free e-newsletters
You May Also Like
---