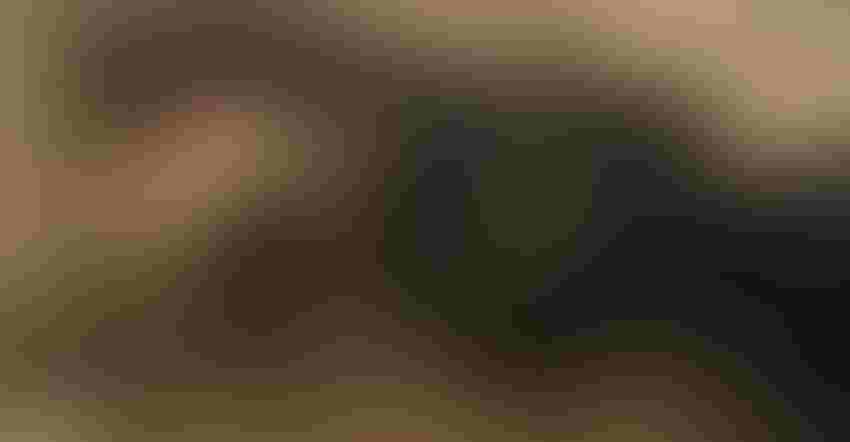 BUY THE BEST GENETICS: The Iowa Cattlemen's Association's 2017 Symbol of Excellence Bull & Heifer Sales event is quickly approaching. Bulls and heifers that are part of this program are performance-tested, and only the top 75% qualify.
This year marks the 32nd annual Symbol of Excellence Sales program run by the Iowa Cattlemen's Association, and it is offering yet another set of superior cattle, say program organizers. Over the past few decades, ICA has built a strong foundation for the sale with cosigners, sellers and buyers that are invested in enhancing the cattle industry through genetics and breeding.
ICA will kick off its annual Symbol of Excellence cattle sales on March 20 at the Bloomfield Livestock Market, March 31 at the Dunlap Livestock Auction and May 5 at the Tama Livestock Auction. "These sales will offer an outstanding variety of bulls and heifers for customers to choose from," says ICA seedstock program manager Carrie Horman.
Phil Schooley is the owner of Bloomfield Livestock Market and has been involved with the sales since their formation. He says, "The ICA Bull Performance Evaluation Program has raised the bar for all seedstock producers."
Performance data helpful
The Symbol of Excellence sales are part of ICA's Bull and Heifer Evaluation program, which is designed to serve the needs of commercial and seedstock producers. This program offers producers an array of performance data for comparison and benchmarking, as well as superior genetics to bring back to their operations.
Clay County cow-calf producer Will Jones has a long-standing family tradition of buying bulls at ICA sales and sees great value in incorporating ICA sale genetics into his herd. "I'm 30 years old, and we don't have a bull that isn't from one of the ICA sales," he says.
Bulls and heifers sold at each sale go through stringent testing and must meet specific guidelines in order to be eligible. All animals that are entered are put on trial for several months leading up to the sale, and only those that are in the top 75% of the test are eligible for sale.
ICA seedstock manager Carrie Horman oversees the program, and she says she is eager to show off the high-quality animals that have been selected for this year's sales. Horman views the ICA Bull and Heifer Evaluation Program as a valuable tool for producers. "Our sales are a useful way for producers to see how proven genetics can be of great benefit to their operations."
Unique breeds and genetics
Each sale presents its own unique set of breeds and genetics, with the goal of offering producers quality animals to bring back to their herd to increase their bottom line. The first of the three sales begins in Bloomfield where a set of Angus yearling bulls, as well as a group of 18-month senior yearling bulls, will be offered.
At the next sale, an array of options will be available with Angus, Red Angus, Charolais, Hereford, Simmental and Simm­‑Composite bulls at the Dunlap Livestock Market. To round out the ICA sales for this spring in Tama, there will be a class of Elite Open Heifers. Also, Angus, Charolais, Red Angus, Simmental and Simmental Composite bulls will be on the sale order.
The ICA Bull and Heifer Evaluation program and the Symbol of Excellence sales are designed to serve cattle farmers in Iowa while providing a competitive playing field for seedstock producers to market their own genetics.
For more information about ICA Symbol of Excellence Sales or to request a catalog, visit iacattlemen.org or contact Horman at 515-296-2266 or [email protected].
Source: Iowa Cattlemen's Association
Subscribe to receive top agriculture news
Be informed daily with these free e-newsletters
You May Also Like
---