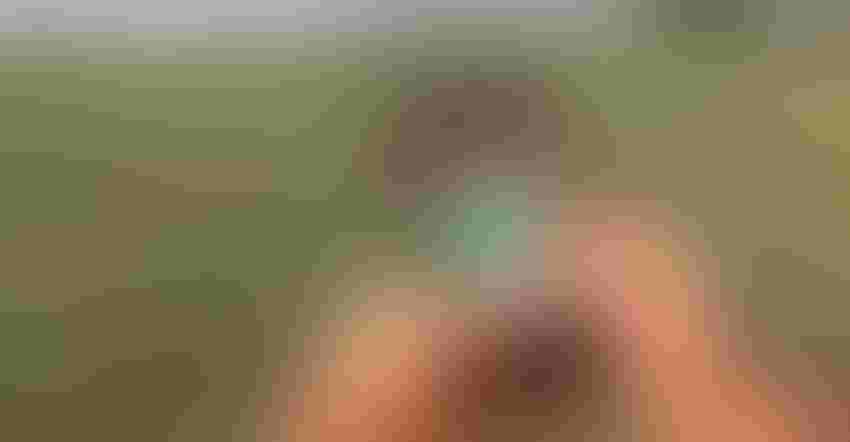 AN APP FOR MEASURING: Using your smartphone as a measurement tool is useful for maximizing pasture management. An app reviewed by the Noble Foundation helps with that chore.
Smartphones are becoming essential tools for serious business, and for farmers and ranchers, that's more true than ever. With that smartphone you can stay connected to others in your operation, as well as advisers and vendors you need to do your job. Add in a few handy apps and the smartphone really starts earning its keep.
The folks at the Noble Foundation recently wrote about a tool called Geo Measure, from ObjectGraph LLC. It's available as a free download on the iOS and Android platforms.
Austin Miles, cattle and technology research associate with the foundation, wrote about the app, noting that "knowing the area of a pasture or field is very useful information, especially when calculating application rates of a sprayer or determining stocking rate."
With Geo Measure, you can assess the area in a range of units, including square feet and acres. Users can get the job done using two options. The first is using manual measurement, which involves dropping markers on your device's screen; or measurement by GPS, which simply means the device tracks your movement while you walk the perimeter of an area.
"I have found the second option to be more precise because I cannot achieve the same level of accuracy dropping markers with my finger on the phone's screen," Miles says. "Much like Google Maps, or the built-in map function on your phone, users can also choose from four map layouts: normal, satellite, hybrid or terrain."
Miles notes that the app is highly accurate and can use a range of units, from feet to meters to miles. And with area measurement, you can use either manual or GPS measurement. Once you outline your perimeter using the tactic of your choice, you get instant area information on the app.
This information can be used in a number of ways: estimating the cost for fencing or a road; laying a waterline; or calculating how far cattle have to travel for water. Geo Measure also measures elevation change along a given route or within a certain area.
The free version does have ads, but Miles noted you can remove those by paying $2.99 for the app. That's a personal decision. For more information on the app, visit the iTunes store or Google Play and search "Geo Measure."
Source: The Noble Foundation
Subscribe to receive top agriculture news
Be informed daily with these free e-newsletters
You May Also Like
---