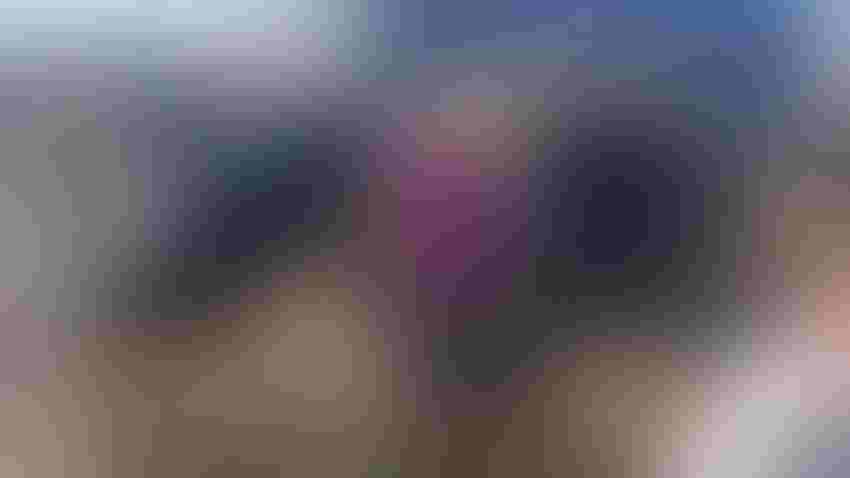 AG EDUCATION AT WORK: Hampton FFA members clean the beef cattle teaching herd pens at their school. Joel Miller, Hampton FFA advisor (back, left), says teaching production ag is a lost art in many schools. He joins his students Trey Klieir (center) and Edward VanLandingham (front, right) to show the importance of cleanliness in a cattle operation.
Photos courtesy of Hampton FFA
From growing corn to calving cows to providing fresh beef for the school lunch program, students at Hampton FFA in Hamilton County, Neb., learn the entire beef cycle.
"This opportunity teaches students not only where their beef comes from," says Joel Miller, Hampton FFA advisor, "but also how long it takes for beef to make it to your plate."
A beef herd was not the first choice for an ag education component at Hampton High School. It was actually a greenhouse. But the school sent out a survey, and the results were unexpected. Students chose an animal science-focused learning opportunity over a greenhouse.
"I think it is important that we go back to teaching production ag in the classroom," Miller says. "I have seen programs stray away from that in the past couple years."
At first, the shop class went to work building chicken coops to raise laying hens. The school already owned some land, and with the help of a farmer that had connecting land, they were able to expand.
Building a beef herd
Over the next three to five years, the operation evolved into renting cattle.
The Hampton FFA chapter applied for an FFA Foundation grant that would match any money raised. After securing $10,000, the program built a new cattle shed, complete with four pens and continuous fencing. The money also went toward grass seeding of pastures for grazing.
Today, Hawk Herd has five breeding heifers that will produce calves to be fed out and sent to a local locker in Henderson, Neb. A portion of the beef will be served in the school lunch program next year.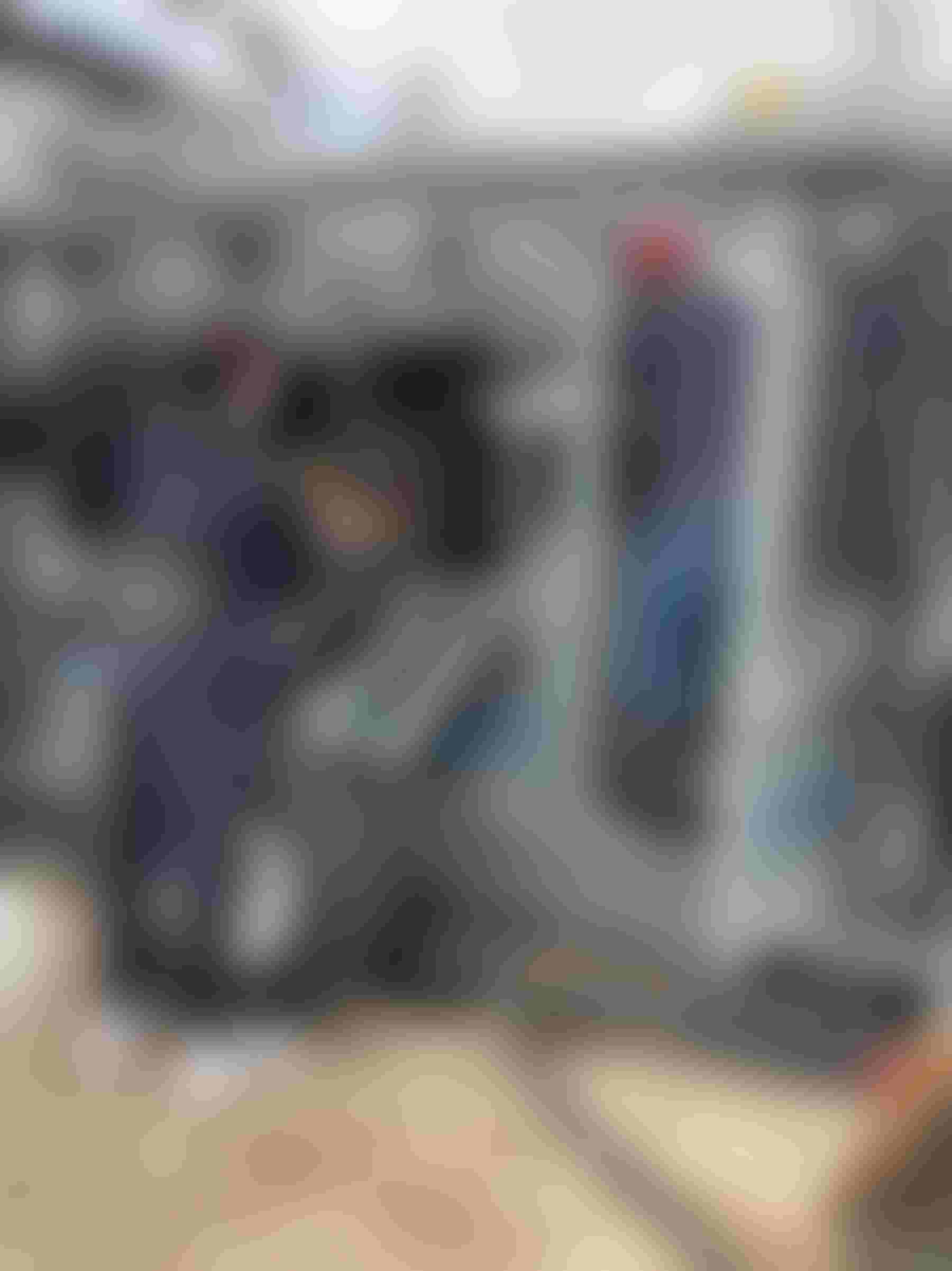 LEARN FROM PROFESSIONALS: Sophomore Jameson Doyle works alongside veterinarian Jeremy Haack to learn AI techniques in beef cattle. Students gain knowledge of the entire beef production life cycle from conception to harvest while working with the Hawk Herd.
With the hopes that all five heifers will produce healthy calves this year, Hampton FFA is expecting extra beef. The school will only use three animals during the school year. The two extra animals provide an opportunity to start direct marketing beef, making for an even more integrated learning experience. The next question is where to market this beef.
"We are just scratching the surface of benefits with this operation," Miller says. Students are already looking at more livestock, with their hearts set on trying out the goat market.
Community supports program
When looking to how Hampton FFA got this teaching herd off the ground, it is easy to see all the support from the local community. The land for corn production donated to the school is also irrigated by the farmer.
The beef boosters at Hampton High School, who once provided all the beef for the school lunch program, pivoted and now are always willing to lend a helping hand to add value to the experience.
Jeremy Haack, a veterinarian in York, travels to the school to artificially inseminate the cows and do all the vaccine work. "With Jeremy coming down to help us with the vet work," Miller says, "it teaches the importance of herd health."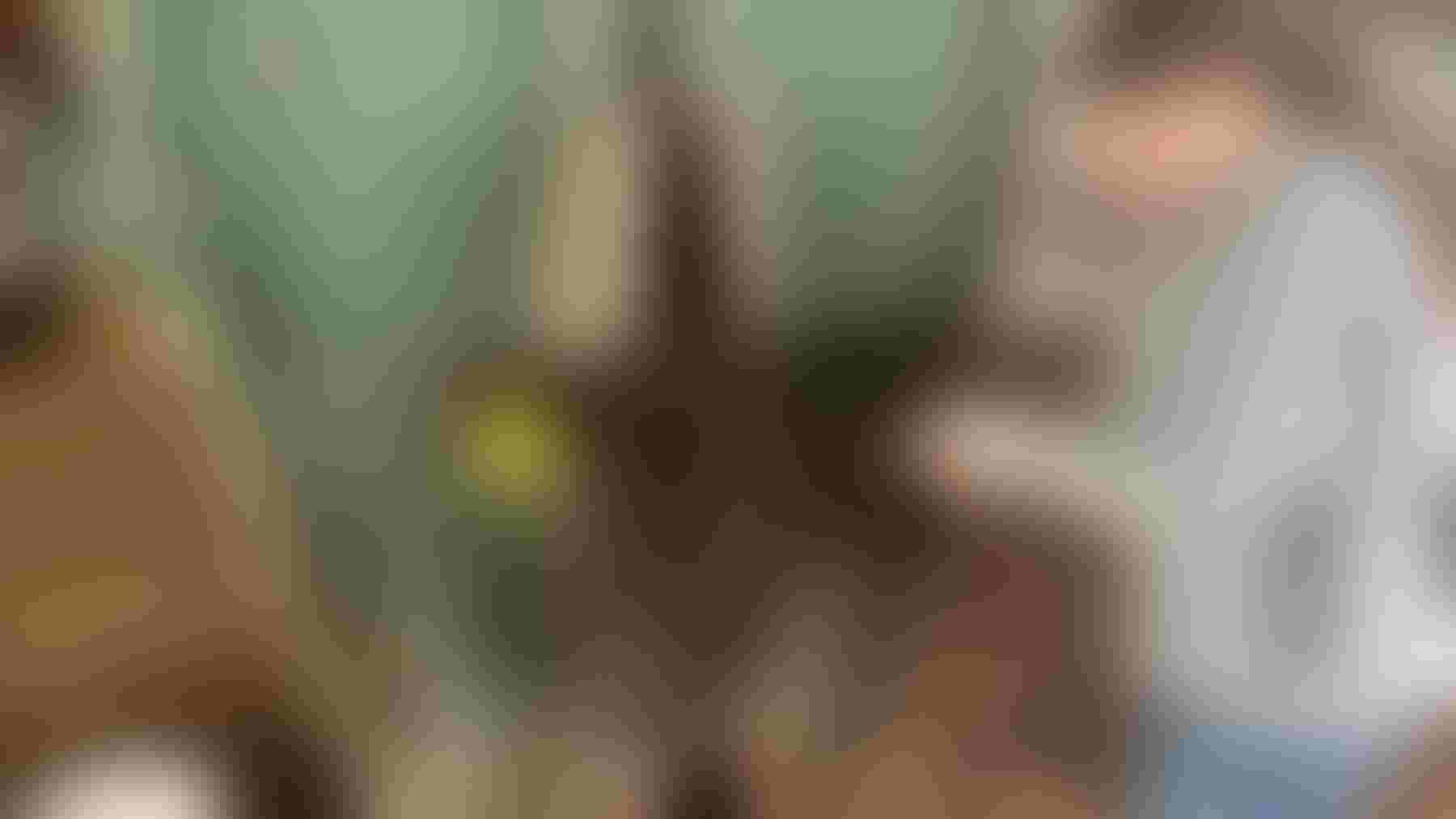 BEEF IDENTIFICATION: Alana Wiarda, Hampton FFA member and high school sophomore, takes advantage of the hands-on experience by tagging calves. Students involved in the program learn the importance of keeping records on calves born into the beef teaching herd. To do that, they must each have an ear-tag number.
Students spend a lot of time with cattle in the Hawk Herd. They are learning about beef production but also developing bonds with the animals. Sometimes, realizing the ultimate goal of raising cattle is both eye-opening and emotional.
"We recently sent Wally, one of our steers, to the locker," Miller says. "Some tears were shed, but the students were proud to raise a steer from start to finish."
The Hawk Herd's future is looking bright with students gaining a hands-on experience with production agriculture, no matter their background.
Subscribe to receive top agriculture news
Be informed daily with these free e-newsletters
You May Also Like
---