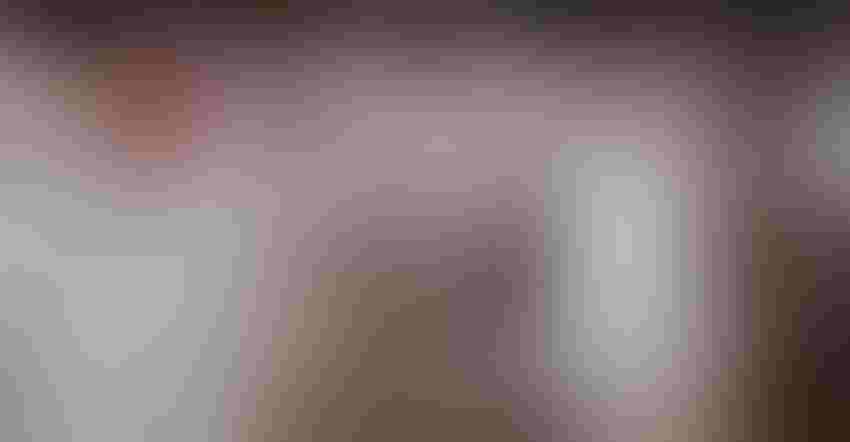 OVERREACH: Dairy and poultry producer groups support a proposed bipartisan Senate bill that would return an environmental reporting law regarding emissions to its original intent — specific for emergency situations on toxic waste sites, not farms with livestock or poultry.
Dairy and poultry producer organizers voiced support for a bipartisan bill introduced Feb. 13 by 13 senators — including Minnesota Sens. Amy Klobuchar and Tina Smith, both Democrats — to correct a pending federal court requirement that nearly a quarter of a million farmers must calculate and report the natural emission of ammonia from poultry and livestock manure.
The Minnesota Turkey Growers Association, the Chicken and Egg Association of Minnesota and the National Milk Producers Association praised the bipartisan bill, noting that the legislation is of major significance as it seeks to restore the CERCLA (Comprehensive Environmental Response, Compensation and Liability Act) emergency notification reporting to its intended purpose.
The proposed FARM (Fair Agricultural Reporting Method) Act restores the on-farm exemption for reporting low-level livestock emissions. The farm organizations noted that the 2017 federal appeals court ruling had disrupted a nearly 10-year understanding that these are not the type of releases that Congress intended to be tracked under CERCLA.
With the bipartisan level of cooperation, the bill demonstrates strong support from both Republicans and Democrats on the Senate Environment and Public Works Committee to clarify Congress' intent.
"On behalf of turkey and chicken farmers in Minnesota, we greatly appreciate Sens. Klobuchar and Smith for their leadership on the FARM Act," says Steve Olson, executive director of MTGA and CEAM. "This bill will ease the burden of Minnesota turkey and chicken farmers from having to report naturally occurring low-level air emissions with minimal environmental impact."
For hazardous emission emergencies
Jim Mulhern, NMPF president and CEO, says that CERCLA was never intended to be applied to low-level emissions on dairy farms. Rather, the CERCLA provisions in question were originally enacted to address accidental hazardous air emission emergencies from toxic waste sites. However, because of recent court decisions, the CERCLA law soon will require farms to generate reports that regulatory agencies do not want and will not use — unless Congress legislates a change to the underlying law.
"Congress needs to stipulate that this burdensome regulatory overreach serves no legitimate health or safety purpose, and needs to stop," Mulhern says.
In addition to co-sponsors Klobuchar and Smith, the bill was also introduced by Sens. John Barrasso, R-Wyo.; Tom Carper, D-Del.; Chris Coons, D-Del.; Joe Donnelly, D-Ind.; Deb Fischer, R-Neb.; Heidi Heitkamp, D-N.D.; Claire McCaskill, D-Mo.; Joe Manchin, D-W.Va.; Pat Roberts, R-Kan.; Mike Rounds, R-S.D.; and Mark Warner, D-Va.
Senators have been quick to respond in the face of an upcoming May 1 federal court deadline that would trigger the massive reporting mandate on farmers, a mandate that might require compliance in as little as 24 hours after the final court order is issued.
Farm groups are hopeful a companion version of the FARM Act will be introduced soon for timely consideration in the U.S. House of Representatives.
Sources: MTGA and NMPF
Subscribe to receive top agriculture news
Be informed daily with these free e-newsletters
You May Also Like
---