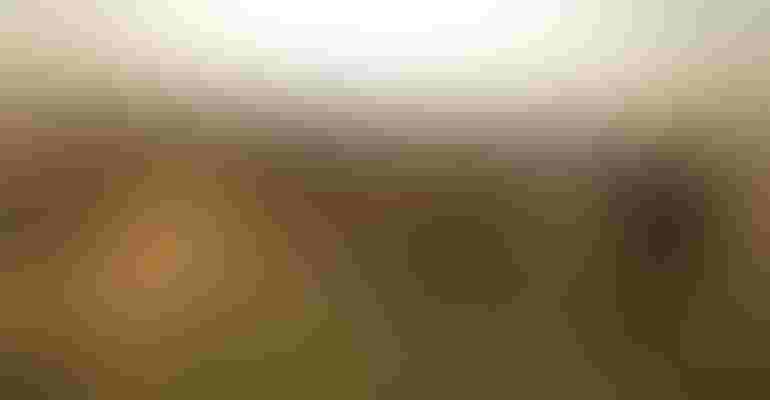 The transition to spring presents an opportunity for forage and livestock producers in the Coastal Bend area to evaluate their pasture management strategies for the coming year.  With that in mind producers are invited to the Grass Grower's Gathering to learn the latest in forage management practices.
The Grass Grower's Gathering will be held on March 13, 2018 from 9 a.m.-2 :40 pm. at the Johnny Calderon Building, 710 E. Main Street in Robstown.  Three Texas Department of Agriculture continuing education units will be available for licensed pesticide applicators who attend.
Spring green up is a critical time for forage production.  This is when winter weeds can rob forages of needed soil moisture, and when a good fertility program can help us take advantage of any spring rains we may get.  Therefore, Dr. Josh McGinty, AgriLife Extension agronomy specialist, will provide an overview of spring weed management options for forage producers that include both cultural and chemical management strategies.   Studies show that every pound of weeds controlled can return 3 to 7 pounds of forage, making weed control in pastures an essential management tool; especially in the spring.
Dr. Megan Clayton, AgriLife Range Specialist, will then discuss grazing systems that can help improve the overall quality of pasture and ranch resource.  Proper grazing management is critical to a productive ranching operation.  Dr. Clayton will discuss the best management practices livestock producers can implement to maximizing forage and livestock performance.  Adding to Dr. Claytons discussion on grazing with a purpose Extension Livestock Specialist, Dr. Joe Paschal will present on the "grazing Habits of Livestock".
We will also have agency updates from both the Texas A&M Forestry Service and the Natural Resources Conservation Service.  They will highlight some of the programs their agencies have available to landowners that can improve the land resources they manage.
The participation fee for this program is $25, which includes a catered lunch.  Seating is limited so those planning to attend should RSVP by March 9th by calling 361-767-5223.
Subscribe to receive top agriculture news
Be informed daily with these free e-newsletters
You May Also Like
---