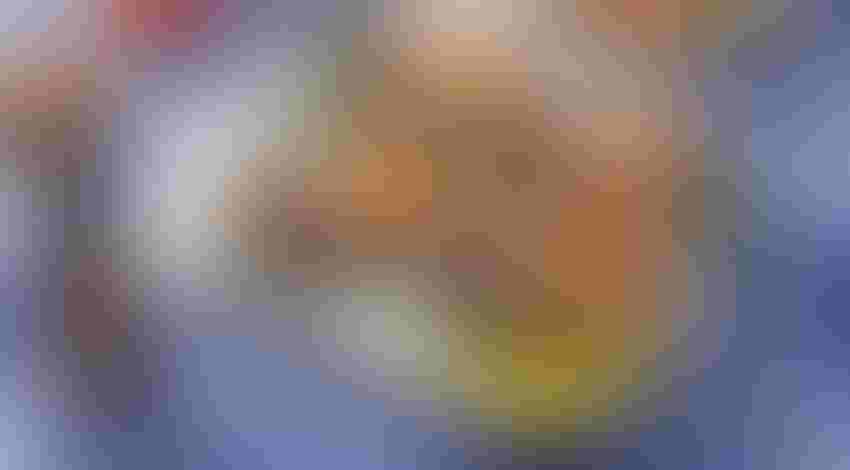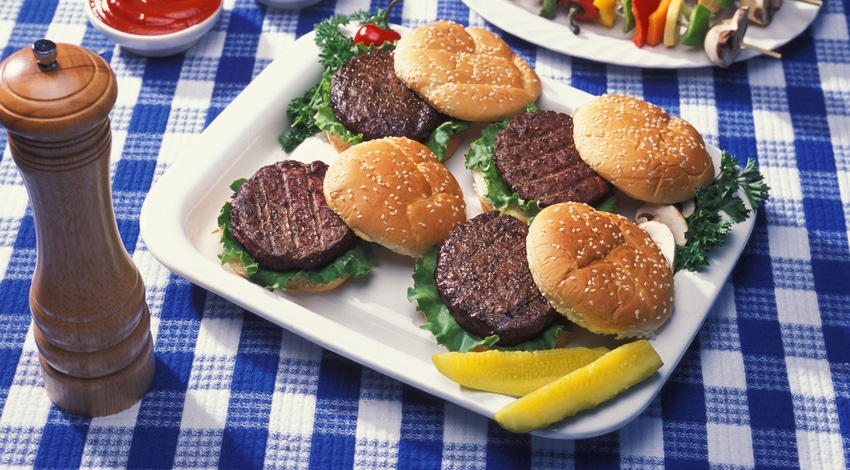 Most consumers still prefer animal-based burgers to plant-based alternatives.
USDA ARS
Many consumers may tell pollsters they're concerned about climate change, but it doesn't necessarily equate to their own reductions in meat consumption or other changes in diet, an Oregon State University researcher says.
"What we put in our bodies is very personal," said Erika Wolters, an assistant professor in political science and associate director of the university's public policy undergraduate program.
Also, consumers who are "engaging in other things like recycling" think they're contributing to solutions without having to make more drastic changes in habits, Wolters told reporters during a recent panel discussion at OSU. As such, some people buy hybrid vehicles and then drive further, she said.
Researchers say individuals have a significant role in reducing carbon emissions by modifying their personal behavior and perhaps supporting certain environmental policies.
Wolters and others recently studied the results of separate surveys from Ireland and the western U.S. that examined willingness to engage in sustainable lifestyle practices and policies. Results align with prior research finding that personal "self-efficacy" is a "significant predictor" of support for environmental policies and practices, the scientists reported in a study published in 2020.
Among the results of the second survey conducted in California, Oregon, Washington and Idaho, people expressed a higher preference for tax incentives to encourage growers to use less pesticides or conserve water, as opposed to mandates.
Policy tradeoffs
In questions about food policy tradeoffs, narrow margins preferred adding more solar farms in rural areas over limiting hydroelectric power generation, but many favored limits on rural solar farms to maintain land for agriculture, according to the survey.
"What we really found were high levels of support for policies that are beneficial" to farming, as people have positive views of farmers, Wolters said. "That's not a bad thing."
Wolters' work comes as a Purdue University study in 2021 found that cattle-based beef is still chosen in the marketplace about three times more often than plant-based protein alternatives, despite scientists' assertions that switching to plant-based proteins would reduce impacts on land, greenhouse gases and nitrogen pollution.
Though the nutrition value of plant-based proteins is appealing to consumers, providing them information about ingredients or nutrient panel contents doesn't significantly affect their selection between a beef burger and plant-based meals, the Purdue study found.
Data from Evergi, the Brightfield Group's research platform, found a 7% drop in plant-based meat and burgers and a 6% decline in plant-based chicken alternatives in the second quarter of 2022.
Wolters' future research will delve more deeply into the impact of climate change, including drought, on agriculture, she said.
About the Author(s)
Subscribe to receive top agriculture news
Be informed daily with these free e-newsletters
You May Also Like
---