Georgia cattlemen to vote on beef commission
Georgia cattlemen to vote on beef commission
Georgia cattle producers have until Dec. 31 to request a ballot for deciding whether or not a Georgia Agricultural Commodity Commission for Beef should be formed.The referendum will determine if an assessment of up to $1 per head is collected to fund the commission for beef.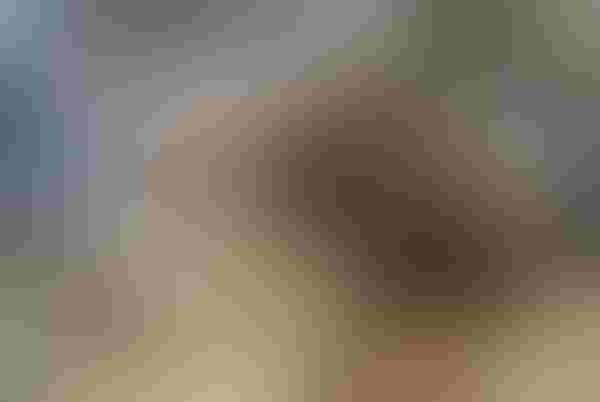 <p> GEORGIA CATTLEMEN have until Dec. 31 to request a ballot to vote on the Georgia Agricultural Commodity Commission for Beef. Ballots will be mailed in mid-January to eligible producers who have submitted a request to the Georgia Department of Agriculture. Anyone who has owned cattle in Georgia within the last 12 months is eligible.</p>
Georgia cattle producers have until Dec. 31 to request a ballot for deciding whether or not a Georgia Agricultural Commodity Commission for Beef should be formed.
Ballots will be mailed in mid-January to eligible producers who have submitted a request to the Georgia Department of Agriculture. Anyone who has owned cattle in Georgia within the last 12 months is eligible.
The referendum will determine if an assessment of up to $1 per head is collected to fund the commission for beef. The referendum was authorized under Senate Bill 97 during the 2013 Georgia General Assembly.
The assessment, which would be collected at the time of sale, would fund research, promotion and education for Georgia's beef industry. Cattle that sell for less than $100 per head would be exempt from the assessment.
The proposed assessment is separate from the National Beef Checkoff, which is used to promote beef meat and cannot be used to fund production management research. The funds for the Georgia Beef Commission would remain in Georgia to benefit Georgia beef producers.
Under the Georgia Commodities Promotion Act, in order for the commission to be instituted, a vote or referendum of the affected producers must be held. For the referendum to be valid, at least 25 percent of the total number of producers who receive ballots must vote. For the referendum to pass, two-thirds of those who vote must vote in favor of the commission.
Since 1961, Georgia has formed farmer-funded commissions for apples, blueberries, corn, cotton, milk, peaches, pecans, soybeans, tobacco and vegetables. These commissions are administered by the Georgia Department of Agriculture.
To request a ballot online, click here.
          More from
Southeast Farm Press
Subscribe to receive top agriculture news
Be informed daily with these free e-newsletters
You May Also Like
---