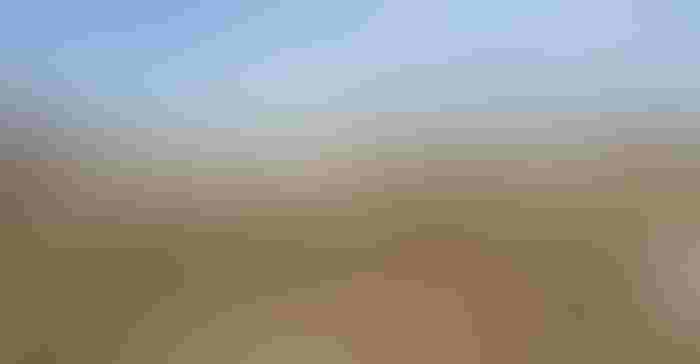 From overseeing lambing to shearing, spinning, knitting and retailing, Maralyn Fowler does it all. How long has she been involved in the sheep and wool industry? "Forever," she replies, with a grin and a bit of a sigh. But she obviously loves it.
Growing up in New England, Fowler began a sheep project as a 4-H'er. She's a grandmother now and firmly a part of the Wisconsin sheep and wool scene since moving to southwest Sheboygan County more than 30 years ago.
Fowler keeps 60 brood ewes, primarily in four breeds — two for wool and two for meat — and raises 15 to 20 replacement ewes. There are Cormo and Coopworth for wool, and purebred Polled Dorsets and Katahdin for meat. She also raises some Ile de France-Dorset cross for meat.
Self-sufficient
Fowler shepherds mostly on her own, with professional help at shearing time and occasional assistance from her daughter. But she also has a couple of herding dogs, a skid steer for handling manure and snow, and a closed-circuit TV so she can observe lambing from the comfort of her home.
Fowler buys some breeding stock from trusted breeders but raises most of her replacement stock from her own flock. She also sells breeding stock and keeps nine rams for the various breeds. She usually keeps two rams of each breed, acknowledging that "it's inefficient to have a number of breeds because of the ram numbers I have to keep." But that's the way she likes it, and with two rams per breed, "I can alternate for a while."
Soft-spoken and highly self-sufficient, the animal science graduate from Purdue University worked as a quality manager at a feed plant that manufactured livestock milk replacer in Chilton until she retired on her Croftland Farm, west of Cascade. Now it's her and her flocks, an elderly horse, a house cat, and six dogs, including four border collies; two herd the flock, one is retired and one is a pet. The other two dogs are also pets.
During winter's slower times, Fowler helps with behind-the-scenes work for the Wisconsin Sheep and Wool Festival.
At lambing time, she aims for an average of two lambs per ewe, which, she says, "is harder than it sounds; for every single birth, you've got to get triplets [from another]."
She likes the Dorset ewes, which are fairly regular with twins, for off-season lambing. The Katahdins are hair sheep and excel at their ability to produce triplets. An additional advantage is that hair sheep don't require shearing. The Cormo, she says, are a breed that produces a fine, valuable wool.
"The total value I can get from their fleece equals what I get from meat sheep twins," she says.
Market lambs are shipped to Equity Livestock in nearby Lomira. Fowler keeps good wool producers until they can no longer be bred. Regarding fleece, she says, "I divvy up whatever I feel at the time. Most goes to be mill-spun."
She keeps a large supply of colored yarn and fleece at home. "When I want to relax, I knit; when I want to stay awake, I spin," she says. Fowler sells yarn and fleece and enjoys showing the sweaters she knits. Her products are online at croftlandfarm.com.
Lambing time
Lambs are born between December and March at Croftland Farm. Shearing is done in April. Fowler pastures her flocks on 20 acres at the edge of the Kettle Moraine.
"The last two or three years, I've gone to managed intensive grazing. It works well for me. There are three fields; two are main pastures, which I temp-fence into moveable strips," Fowler says. The various breeds graze together.
"Sheep are very particular, and they graze what they like to the ground and leave what they don't like," she notes. "They're less choosy on the managed pasture." She's overseeded once and plans to continue the practice every four to five years.
In winter, she feeds big hay bales, another labor saver, and buys dry feed for a supplement. "The heavier meat sheep like their feeds," she explains with a grin.
Fowler has experience in the show ring, but she no longer shows.
"I divorced, went back to work full time ... and I sort of lost interest," she explains.
She also started raising and training border collies. "I did dog trials for years," Fowler says. Now they herd the flocks and keep her company. "I need them," she says, adding that she continues to train them herself. Her dogs respond quickly and firmly to voice commands. They're all business when at work, ignoring visitors to concentrate on the flock they're herding.
Check out the slideshow to see photos from Croftland Farm.
Buchholz writes from Fond du Lac, Wis.
Subscribe to receive top agriculture news
Be informed daily with these free e-newsletters
You May Also Like
---