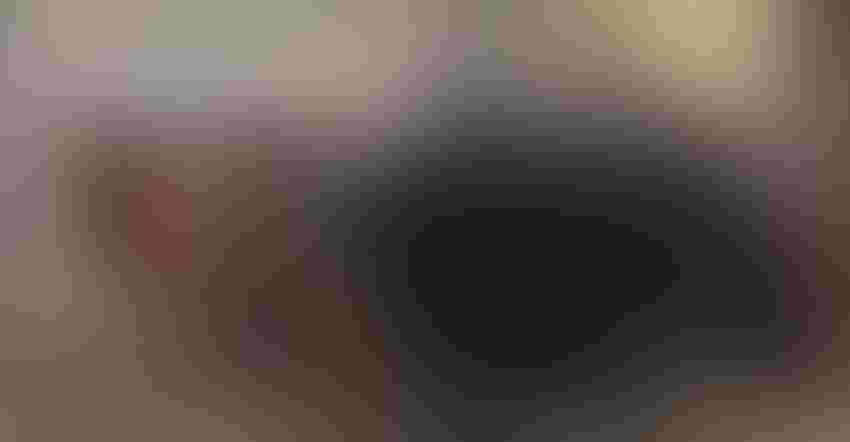 PRACTICE MAKES SAFETY: The Feedyard 15 program offers farmers and ranchers a variety of online modules to help them put farm safety measures into practice.
Farm Progress
Farm safety continues to be an area that all farmers and ranchers can improve on, and Aaron Yoder believes the Feedyard 15 is a great program they can put in place to train and retrain family and farm staff.
The Feedyard 15 was developed about five years ago through a grant from the National Institute of Occupational Science and Health, and Yoder says the program has been fine-tuned and tested for a few years before becoming publicly available about a year ago.
Yoder is with the University of Nebraska Medical Center's (UNMC) Central States Center for Agricultural Safety and Health (CS-CASH) as an associate professor in environmental, agricultural and occupational health.
The program is made up of training modules, in both English and Spanish, to assist farm managers in conducting farm safety training for anywhere around the farm or ranch. As the program name implies, it began with the cattle feedyard in mind.
"That was the original intended purpose, but many of these modules that we have fit any sort of stockmanship, livestock-type program, mainly cattle related," Yoder says, but others are applicable to any farming operation such as facilities; use of ATVs; and slips, trips and falls.
In addition to the UNMC and CS-CASH, Arthur J. Gallagher & Co. — an insurance underwriter — has partnered with the program, and several of that company's risk managers "helped identify those 15 topics based on claims," Yoder says. "We know that oftentimes just telling somebody to do something doesn't get it done. But when we show them the numbers that say, 'Hey, this is costing you a lot of money to have these injuries, and these are the type of injuries that are costing you the most.' That tends to get people's attention a little more."
To that point, data included in the CS-CASH 2021-22 annual report showed participating feedyards had 129 injuries caused by animals costing employers $187,207; 62 slips, trips and falls costing $99,948; and 14 injuries caused by "struck by object" costing employers $145,145.
Expanding program
Though sticking with the Feedyard 15 name, Yoder says the program has grown from its original content of 15 safety modules. With the greater awareness of well-being and mental health, modules have been added to address these issues, as well as modules focusing on infectious diseases.
"It [the program] has grown and evolved, but Feedyard 15 was a catchy enough title that we thought we'd stick with that, but continue to add materials to it," he says.
In addition to the aforementioned modules, other areas include feed mill safety, processing cattle, extreme weather and chemicals hazards.
Even though the program's origins are rooted in the feedyard, Yoder says producers can adapt the modules to meet their specific needs, allowing them to use as many or as few of the modules as needed.
The program is web-based and free for producers to use, with registration the only requirement as a way to help Yoder and his team determine the use and reach of the program. Speaking of reach, though the program has Nebraska origins, it is open to anyone with internet access and interest in spreading the farm safety message.
Interested parties should visit the Feedyard 15 website for more information on the program and to register.
About the Author(s)
Subscribe to receive top agriculture news
Be informed daily with these free e-newsletters
You May Also Like
---