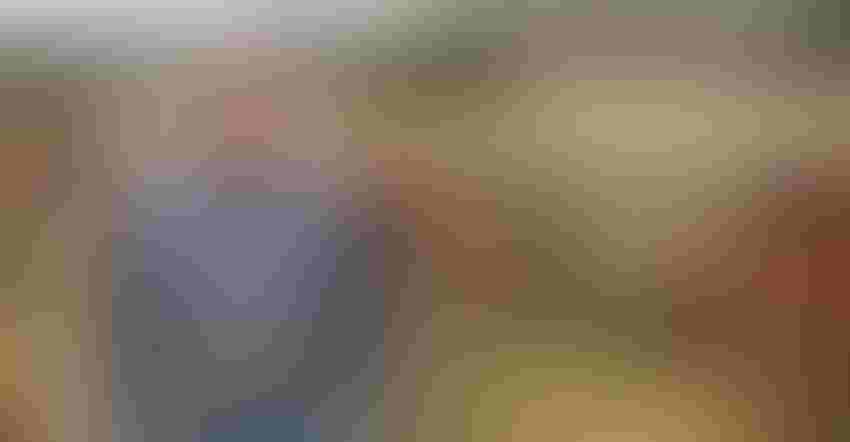 HEREFORD LOVER: John Wagner's parents bought him his first Hereford heifers when he was a young teenager. After taking over the farm, he and his wife, Kathi, went into the beef business full time.
Photos by Paul Post
John Wagner spent two years organizing a first-ever Northeast Elite Hereford Sale for breeding stock, which exceeded everyone's expectations.
Buoyed by that success, he believes prices and participant numbers will be even greater for this year's event, planned for Sept. 12 at Trowbridge Farms in neighboring Columbia County, N.Y., directly across the Hudson River from his native Athens in Greene County.
"We averaged just under $3,000 per animal, an excellent number considering we budgeted for $2,000," says Wagner, owner of JKW Polled Herefords. "And we had an excellent crowd, about 200 people. I didn't hear of anybody who wasn't happy with it.
"I expect that getting consignments this year won't be a problem because of the prices we got. Some people might have hedged a little bit in consigning because it was the first year of the sale, and the Northeast isn't a great beef market to begin with. But my sense is, we're more in the driver's seat accepting consignments this year. So I really expect another big crowd."
Wagner remains cautious despite his optimism. That's because of the uncertainty surrounding potential long-term effects of the coronavirus pandemic, which has rocked the U.S. economy. The question is whether market conditions will bounce back enough to keep momentum going forward from last year's sale?
"What happens if people aren't working, don't have disposable income to spend and aren't going out to eat? It's a cascading effect," he says.
Likewise, what will the market be like if people are buying hamburger because they can't afford steak and other higher-priced cuts of meat?
Wagner hopes the Northeast Elite Hereford Sale is far enough out that the downturn will have reversed course by then.
Into the unknown
Trowbridge Farms owner Phil Trowbridge is president of the New York Beef Association and past president of the 20,000-member American Angus Association. He has been putting on high-profile industry sales for almost 20 years.
"We've never seen anything like this," he says of recent economic woes caused by COVID-19. "It's unprecedented. Guys who think they have a crystal ball are just fooling themselves. Nobody knows what's going to happen."
His farm's annual Bull Sale and the New York Beef Producers' Herd Builders Sale are both scheduled for May 2 at the Finger Lakes Livestock Exchange in Canandaigua, N.Y.
"People are still going to need bulls if they want to get their cows bred," he says.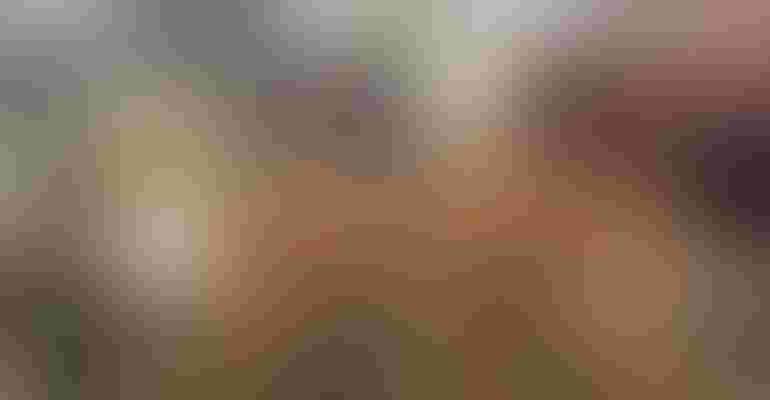 CALVING SEASON: January to March is calving season at Wagner's JKW Polled Herefords operation in Athens, N.Y. The farm's main focus is breeding stock; Wagner has a herd of 25 brood cows.
But there's a distinct possibility some animals won't be sold, putting an extra financial burden on owners who must keep feeding and caring for them.
"It's just like a perishable product. The meter keeps running," he says.
Trowbridge believes there might be a silver lining to everything that's going on.
"A lot of people take agriculture for granted," he says. "This is making people stop and think about where their food comes from. You don't just go to the grocery store. People are getting educated about agriculture. Hopefully, something positive comes out of this."
From dairy to Herefords
Wagner is the third-generation owner of a family farm that celebrated its 100th anniversary last year. His parents, Henry and Carol, sold their small dairy herd in the late 1950s after new health regulations were adopted requiring a closed milking system.
"Hudson Valley was the first area that had to transition," he says. "So, a lot of these small dairy farms went out because of the expense of going from an open to a closed system, which is exactly what happened to my parents."
But a few years later, they bought a few Hereford heifers for him to take care of.
Wagner and his wife, Kathi, took over the farm in the early 1980s and got into the beef business full time with a herd that now numbers 25 brood cows. Kathi makes all decisions on the breeding.
"Our focus is mostly breeding, so our best heifers are sent to Penn State to be developed in the fall and come back in summertime after they're bred," Wagner says.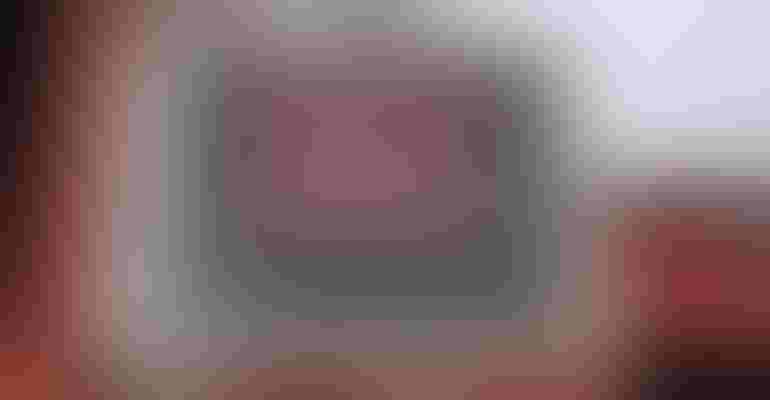 MARKET CONCERNS: Wagner is concerned about a possible drop in beef prices because restaurants are closed and people aren't going out to dinner during closures caused by the coronavirus pandemic.
Some go to a private farm in Buffalo for similar purposes while others are put in consignment sales for commercial farmers who want to get into Herefords or increase their Hereford genetics.
"We'll sell them as breeding animals, but they do all the development," he says.  
Bull calves are weaned, vaccinated, castrated and bunk broke so they're ready for feed lots in the fall.
Regional effort
Wagner had to do a great deal of sales work of his own to organize last year's inaugural Northeast Elite Hereford Sale. The New York Hereford Breeders Association only has about 60 members, so he enlisted support from Hereford associations in New England, Pennsylvania and New Jersey, too.
"I spent probably six months approaching them, going to their meetings and laying out a plan," he says. "I started in the fall of 2017, but we quickly realized this was going to take some planning, so we spent the remainder of '17 and all of 2018 basically planning for the sale.
"You want a sale where you not only have quality animals, but enough animals to make it worthwhile because most of your expenses are fixed — your cow book, vendor, auctioneer — whether you sell one cow or 50 cows."
The 2019 sale had about 80 animals in 50 lots, and sellers wound up paying a modest 12% consignor's fee to cover the event's cost instead of an expected 15% fee.
"We did two things that are really somewhat unique," Wagner says. "First, we had a youth incentive. We had $1,000 donated and we gave out two stipends for $500 each for two youths to purchase an animal at the sale. A lot of times kids will show those animals or they're improving the genetics of their parents' herd or their herd."
This year, $3,000 has been donated to allow four stipends of $750 each.
"The second thing we did was give back a percentage to any consignor who also bought an animal," he says. "If they put an animal in the sale and bought one, we cut the expense back on the animal they sold to 7% instead of 12%. That really encouraged some consignors to purchase animals, which helped with the sale total and brought the average up a little bit."
For Wagner, organizing the sale is a labor of love to promote the industry and the Hereford breed.
"I'm not one to say this breed is better than another breed," he says. "We just enjoy looking at the white face and the brown body. Everybody's got to find their own way. We just found our way. That's why we chose Herefords and stayed with them."
Post writes from eastern New York.
Subscribe to receive top agriculture news
Be informed daily with these free e-newsletters
You May Also Like
---