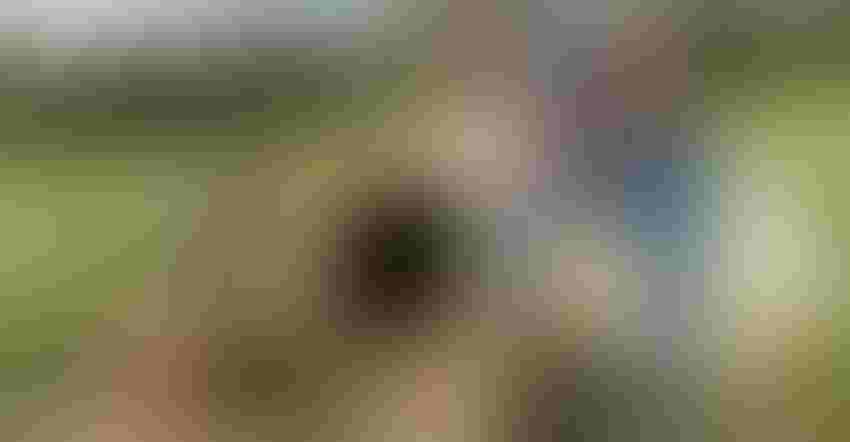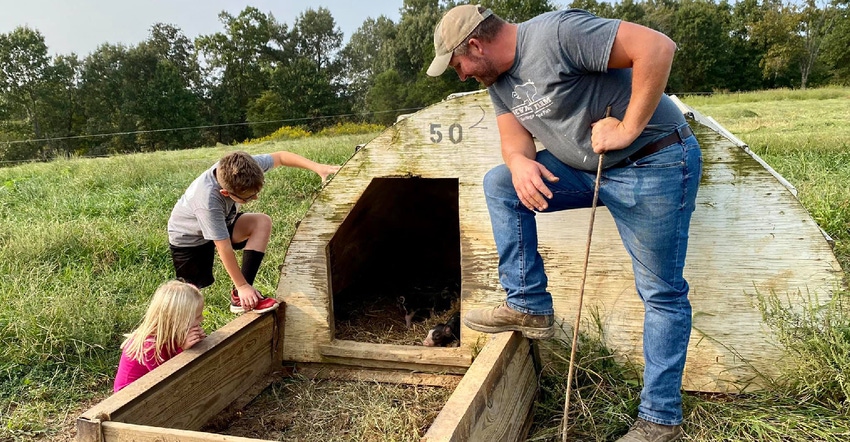 SWITCHING GEARS: David Newman's family had a niche market of providing quality pork to fine-linen restaurants, but when COVID-19 forced such businesses to close, the family switched to selling Berkshire pork directly to consumers. Here, Newman and his children check on baby pigs on the family farm in south-central Missouri.
Courtesy David Newman
As the effect of COVID-19 spread across the U.S., "stay safe at home" mandates were put in place, forcing restaurants to resort to offering carryout and curbside delivery — or shutting down, some temporarily, some closing for good.
This obviously hit restaurants hard, but suppliers relying on the dine-in experience were hit equally hard. David Newman and his family operate Newman Farm, a diversified operation, with one component being Heritage Berkshire Pork in the Ozarks area of southern Missouri.
In addition to being a farmer, Newman holds an animal science degree, as well as a doctorate in meat science and muscle biology, focusing on meat quality. Newman also is an associate professor of animal science at Arkansas State University.
Related: Complete coronavirus coverage
This focus serves the Newman family operation well as they chose in the 1990s to avoid going the route of being a large-scale commercial operation, instead opting for purebred Berkshires for meat quality, and the hogs are raised on pasture.
Disruption spurs business plan
Newman's operation had developed a niche, providing Berkshire pork to high-end fine-linen restaurants across the country. When the COVID-19 pandemic hit, and stay-home orders followed, that market dried up.
Rather than wallow in self-pity, the Newmans shifted gears and began offering direct-to-consumer packages. As restaurants closed or offered limited options, in-home cooking was revitalized, and the Newmans saw opportunity.
"We saw, and we continue to see, major disruptions in food service," Newman says. "This has been a lot like riding a roller coaster. Initially back in the spring, we were primarily focused on the food service business. Over 80% of our business was targeted at food service here in the U.S. from coast to coast.
"Over a several week time period, we transitioned from being a primary food service company to become a primary direct-to-consumer business. We have really taken a deep dive into changing roles within our company, changing the marketing aspect of what we do while continuing to watch what happens in food service."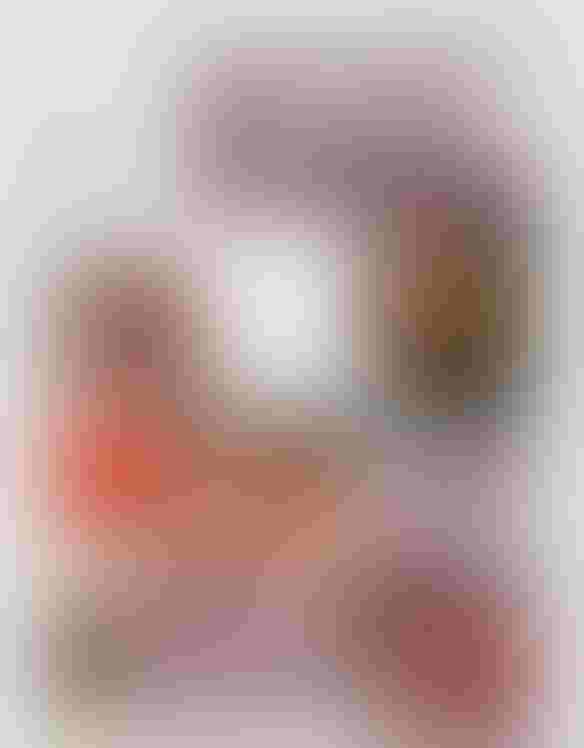 The food service arena witnessed a recovery during the summer months, but now as cooler temps settle in and "we're seeing a resurgence in COVID, we're starting to see shutdowns again, and we're starting to even see some minor [slaughter] plant disruptions. Those things can all have a pretty big impact on us. Our direct sales were good, but that is a challenging market," Newman says.
Not only is that a challenging market to fit into, but Newman also says shifting to a direct-to-consumer business plan is "still a big challenge to dynamically shift your business literally overnight."
Here to stay
Many lessons have been and continue to be learned from the COVID-19 experience, and Newman says the direct-to-consumer plan is here to stay.
"Without question. All the data suggest that this direct-to-consumer market is very real," he says. "We're not seeing nearly as much what I would describe as panic buying. That's what we saw back in the spring. Now what we're seeing is that this is following a trend that many retail businesses out of the food sector are following.
"People are getting their dog food and their charcoal delivered to their house. So as people are becoming more accustomed to this direct-to-consumer online business, food is going to fall right into that pattern. And I don't see that changing in the foreseeable future. And I see the D-to-C business being a huge part of what we do."
Subscribe to receive top agriculture news
Be informed daily with these free e-newsletters
You May Also Like
---