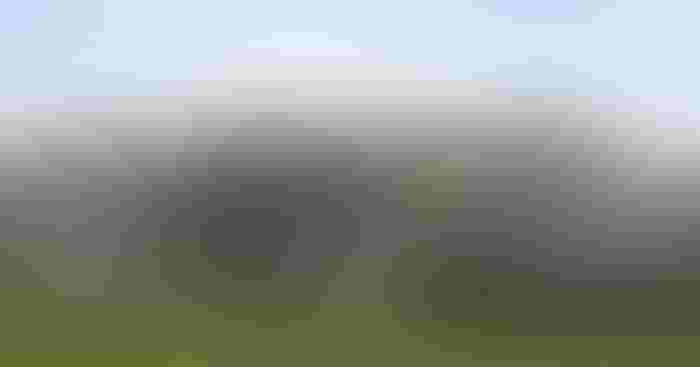 Cattlemen are in an interesting situation now with added cash flow coming from cull cow sales and the steady to rising tide of calf income. 
We fall prey to the temptation to spend when extra cash arrives in our checking accounts. It may be a replacement tractor, a new piece of hay equipment, a better truck or piece of shop equipment we could never afford. 
Each farm is different and you know the best use of income, but some spending is more likely to create return.
Now is a good time to pay down debt and to target spending to income-producing assets.
Improving soil fertility is a good start. For most beef farms, hay production requires regular replacement of nutrients, as we export them from the hay field to the feeding area. Farmers know that nutrients must go back where they came from or the land will revert to briars, bushes, and forest. 
Hay making forces us to replace nutrients, an annual problem with few easy answers, as fertilizer demand increases world-wide with living standards.  
Maybe legumes can grow some or all of the nitrogen you need. With pasture ground, your soil fertility investments will stay with you as cattle retain only about 10 percent of what they eat, slowly exporting nutrients off the farm as they are sold. 
Most nutrients recycled
If you manage grazing, the nutrients go back mostly where they came from. Continuous grazing allows cattle to decide on nutrient placement, usually in the shade of a tree.
The bottom line today is that our extra cash flow is of interest among the service and supply sector, gratefully supporting our businesses. Do not get me wrong, we need them and without them we would be at a competitive disadvantage. You decide which inputs will make your farm the most money and, if you are profitable, they will profit too.  
Our job is to put money to work in assets that keep on paying. Kind of like a dairyman's investment in milk commission base — it pays every month. 
Pasture soil fertility is one of those income-producing assets as are fences, certified seed, and proven breeding stock to name some of the top choices. Improved plant and animal genetics are worthwhile. Buy the best bull you can find, subtract salvage value, and figure he will be one of the smallest expenses in producing a calf. 
You notice no mention of trucks, tractors, or equipment. There are some minimum needs here varying from farm to farm but, often, less is more. Simply put, our equipment spending asks our cows to pay more than they can.
In the future, plan to grow nitrogen with legumes, manage grazing to control nutrient distribution, and to improve productivity per acre. Make less hay to limit annual costs for nutrients, build cheaper fences using fewer posts while still controlling cattle.  
Make profitable genetic improvements using proven bulls. Use certified seed when replanting forages. But if you can change only one thing, add days of grazing as it will change your bottom line the most. 
Cattle are your employees so keep them working for you.   
Subscribe to receive top agriculture news
Be informed daily with these free e-newsletters
You May Also Like
---