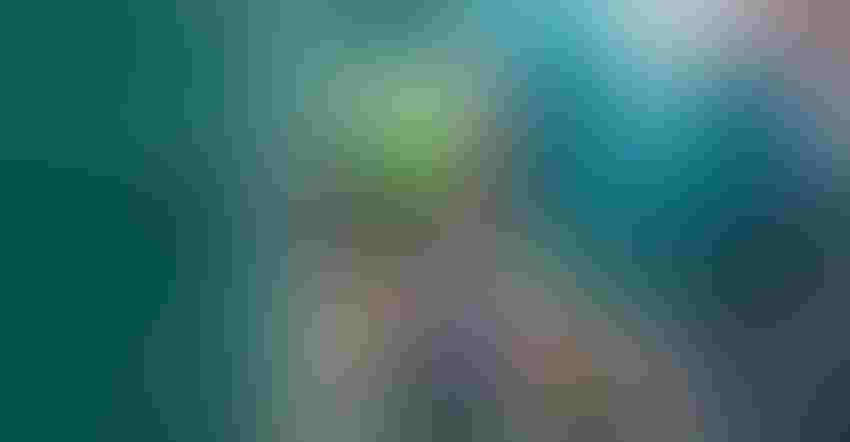 LAMENESS TREATMENT: A veterinarian treats a cow's injured foot. Early diagnosis of lameness in cattle leads to quicker treatment, which is more effective, according to A.J. Tarpoff, Kansas State University Research and Extension beef veterinarian.
EyeJoy /Getty Images
From the pasture to the feedlot, lameness can result in lost productivity from cattle and dollars out of a cattleman's wallet.
According to A.J. Tarpoff, Kansas State University Research and Extension beef veterinarian, one study found that treating an animal for lameness at the feedyard can lose up to $103 per head. That's real dollars that cattle producers can't afford, he said. Tarpoff spoke during the April Cattle Conversations series of webinars, hosted by K-State Research and Extension.
"Early treatment equals success," Tarpoff said. "If you treat them for the right condition the first time, you have a better chance for a positive response, and they can get back into production." The problem is that cattle, as a prey species, tend to hide any illness or lameness that would make them ideal to predators. So, the first step when checking cattle is to make sure that all animals get up and move around in front of you so you can observe their feet, legs and joints in motion.
The foot
"Up to 90% of the concern in cattle stems from the foot, where they come into contact with the ground," Tarpoff said. "Of those foot problems, 80% stem from the back feet, and that has a lot to do with the locomotion of cattle. The front feet are made for holding their weight. The rear feet are for locomotion." That big rear muscle structure of those back legs and their use for driving the animal's movement puts pressure and friction on the back feet and legs, particularly the outside lateral toes, he added.
Cattlemen are familiar with foot rot, but not every instance of lameness is from foot rot, Tarpoff said. The key is to look for symmetrical swelling around the foot.
Foot rot is caused by fusobacterium that is found in manure and the general environment. Infection starts from a skin abrasion caused by something as small as a sticker or a piece of rock that has broken down or pierced the skin between the toes. That provides an opening for bacteria to infect the toe and grow.
Tarpoff said veterinarians will treat with injectable systemic antibiotics, so that the infection doesn't spread to other parts of the animal. Cattle producers might also use Banamine, a transdermal pain-control treatment labeled specifically for foot rot. He cautioned, though, against using a steroid, because those are immunosuppressive and can actually counteract the antibiotics that have been administered.
Other culprits
Tarpoff said if the infection doesn't clear up, or if the swelling isn't symmetrical, the culprit could be something else. He discussed deep infections of the leg and joints, toe abscesses, septic joints and arthritis, hairy heel warts, and injuries —all of which can result in lameness. Serious infections might require a veterinarian's help to heal.
And not every lameness is caused by the animal picking up a rock in its toes. Septic arthritis in calves, for example, occurs after an initial respiratory disease.
Tarpoff explained that calves at a couple months of age up to weaning may be treated for a bout with pneumonia, but then about 10 days later, the cowboys see lameness and a swelled joint in the calf.
"We see it often after we treat for BRD [bovine respiratory disease], and it's not foot rot," Tarpoff said. If more than one joint is affected, the animal will be condemned at slaughter.
Bulls during breeding season can suffer stifle injuries, which are similar to a human tearing their ACL, Tarpoff said.
"It's a cranial cruciate rupture," he said. "When cattle tear it, their hock and stifle are supposed to flex at the same time; so when it's torn, it looks like their leg is broken." This injury is typically not treatable, and the bull is out of the game permanently.
Prevention
The key to keeping cattle in top shape is to prevent opportunities for lameness to creep into the herd:
• Commercial vaccine. There is just one vaccine labeled for foot rot, Fusogard. Tarpoff said that veterinarians see it shows some efficacy, but users should consider it as a bit of extra insurance and not a silver bullet.
• Environment. To control foot rot in a pasture, look at the watering locations. Cattle will stand in water, which softens up their skin and makes them prone to abrasions. Consider improving pond access so they don't have to travel over gravel, getting out of the water; and improve drainage around stock tanks.
• Handling facilities. Toe injuries happen often during shipment and handling, and can result in abscesses. Concrete facilities tend to grind hooves, and broken welds in handling chutes can shave off parts of the hoof. Clean up handling facilities and patrol for any sharp edges.
About the Author(s)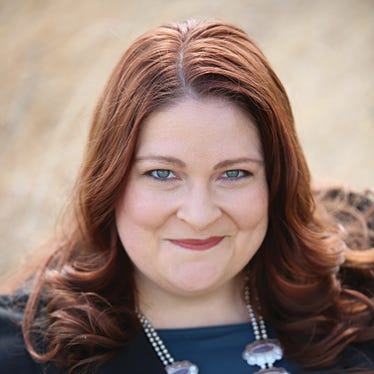 Through all her travels, Jennifer M. Latzke knows that there is no place like Kansas.
Jennifer grew up on her family's multigenerational registered Angus seedstock ranch and diversified farm just north of Woodbine, Kan., about 30 minutes south of Junction City on the edge of the Kansas Flint Hills. Rock Springs Ranch State 4-H Center was in her family's backyard.
While at Kansas State University, Jennifer was a member of the Sigma Kappa Sorority and a national officer for the Agricultural Communicators of Tomorrow. She graduated in May 2000 with a bachelor's degree in agricultural communications and a minor in animal science. In August 2000 Jennifer started her 20-year agricultural writing career in Dodge City, Kan., on the far southwest corner of the state.
She's traveled across the U.S. writing on wheat, sorghum, corn, cotton, dairy and beef stories as well as breaking news and policy at the local, state and national levels. Latzke has traveled across Mexico and South America with the U.S. Wheat Associates and toured Vietnam as a member of KARL Class X. She's traveled to Argentina as one of 10 IFAJ-Alltech Young Leaders in Agricultural Journalism. And she was part of a delegation of AAEA: The Ag Communicators Network members invited to Cuba.
Jennifer's an award-winning writer, columnist, and podcaster, recognized by the Kansas Professional Communicators, Kansas Press Association, the National Federation of Presswomen, Livestock Publications Council, and AAEA. In 2019, Jennifer reached the pinnacle of achievements, earning the title of "Writer of Merit" from AAEA.
Trips and accolades are lovely, but Jennifer says she is happiest on the road talking to farmers and ranchers and gathering stories and photos to share with readers.
"It's an honor and a great responsibility to be able to tell someone's story and bring them recognition for their work on the land," Jennifer says. "But my role is also evolving to help our more urban neighbors understand the issues our Kansas farmers face in bringing the food and fiber to their store shelves."
She spends her time gardening, crafting, watching K-State football, and cheering on her nephews and niece in their 4-H projects. She can be found on Twitter at @Latzke.
Subscribe to receive top agriculture news
Be informed daily with these free e-newsletters
You May Also Like
---