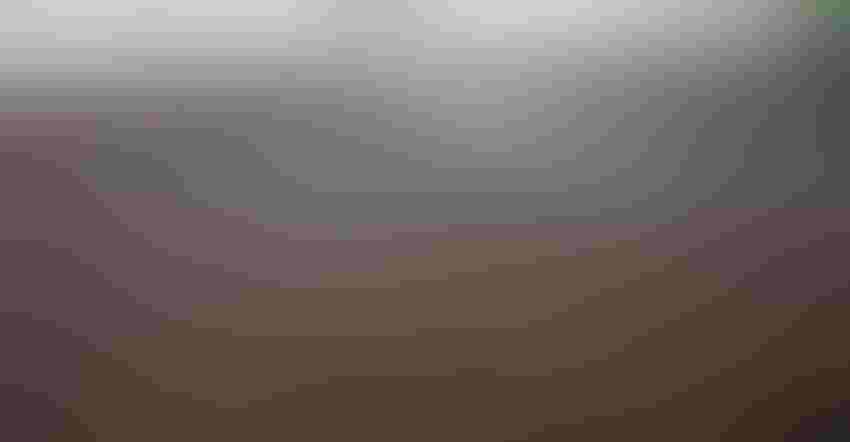 STEER CLEAR: Manure pits under barns and manure lagoons hold hidden dangers due to toxic gases that can quickly result in tragic accidents if proper precautions aren't taken.
Fertnig/Getty Images
Purdue University Extension farm safety specialist Bill Field knows a thing or two about manure pit dangers. He says manure pit accidents often involve fatalities, yet nearly all these incidents could have been avoided.
Here are 10 tips from Field to keep yourself from becoming a statistic:
1. Stay out of manure pits. Period. "People have gone into pits for all kinds of reasons — none of them very good reasons, in my opinion," he says. "There's just too much risk involved. If there is a true emergency, anyone entering the pit should have a full supply of oxygen or self-contained breathing equipment."
2. Beware of gases. The biggest hazard with manure pits is the accumulation of potent toxic gases at the surface. They include methane, carbon dioxide and hydrogen sulfide. "Hydrogen sulfide particularly tends to cause paralysis of the respiratory system very quickly," Field says. "After only a couple of breaths, the person can't breathe anymore."
Toxic gases can be more problematic during hot weather. Field suggests that larger facilities consider installing air-monitoring devices.
3. Use caution with skid steers or when mowing lagoon banks. In large dairy barns, Field has documented fatalities caused by skid-steer loaders going off the edge of the barn floor into the manure holding area. Drivers trapped by safety features succumbed before they could extricate themselves.
The same thing can happen with tractor rollovers when people mow lagoon banks.
4. Keep kids away. Statistics show nearly one-fourth of manure pit-related fatalities are under 21. Field says these victims tend to be young children from ages 5 to 10 who are playing in the area, or 16- to 20-year-olds who are working around the pit.
5. First responders beware! "We've found about one-third of manure pit fatalities are first responders trying to help a victim," Field says. "If a first responder comes on the scene where someone is unconscious, that person may not be just taking a nap. If a first responder dies too, that's particularly tragic."
6. Provide adequate ventilation. Field encountered one situation where a person died from carbon monoxide that resulted from power washing inside a building. It was cold, and the person totally closed the building.
7. Keep strangers away. If there's a possibility of children or strangers wandering into a lagoon, figure a way to keep them out, Field says, even if you must build a fence. Many insurance companies wouldn't cover such an accident. Check with your agent.
8. Beware the busted hose. Hoses pumping slurry from the pit to another unit or drag line are under extreme pressure. When one bursts, it's subject to whipping around instantly and violently, potentially causing serious injury to someone.
9. Post signs on your structures. Field encourages producers to post that such facilities involve danger. Farm supply companies have warning signs.
10. Think lawsuits! If you get sued because of a manure pit-related accident, Field says you're probably going to lose, and the award will be large.
"You need to regularly ask yourself, 'What things am I doing that could put me at risk?'" he says. "If you're a large commercial farmer, you can't afford to hire anyone younger than 16. If they're injured in any way, you're not going to win that case."
Boone writes from Wabash, Ind.
Subscribe to receive top agriculture news
Be informed daily with these free e-newsletters
You May Also Like
---