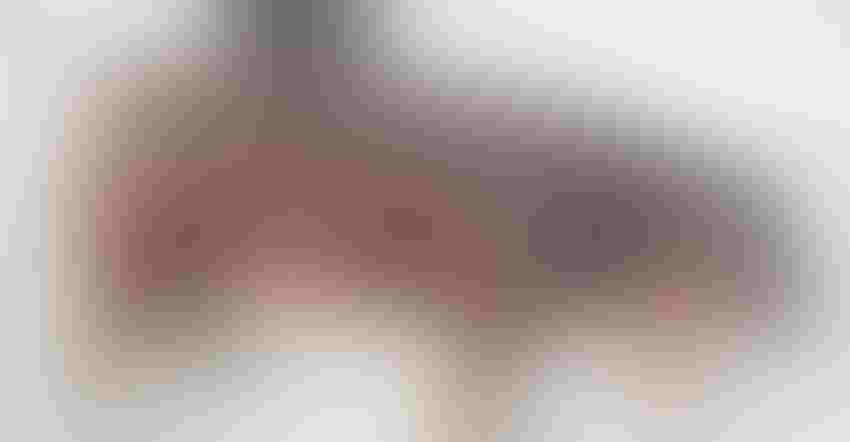 MODERN VERSION: The modern version of a prize-winning market hog is a little different today than it was in the late 19th century. The perfect weight has grown over the past few years to 280-300 pounds, but market hogs are much leaner than those raised by farmers more than 100 years ago.
bootsandbling/Getty Images
Editor's note: In our column, Then and Now, we look at farm technologies, strategies, equipment, livestock, crops and treatments from our back issues of Nebraska Farmer, and discuss how things have changed and how they have stayed the same.
As Americans, we are in love with bacon — and pork chops, pulled pork sandwiches, pork loin and ribs — and nearly any type of pork meat product. That much hasn't changed since 1878. But the body type and list of desirable traits and what the perfect hog should look like has changed significantly.
We looked back to the January 1878 issue of Nebraska Farmer and found a photo of "Royal Hopewell," a prized hog produced from the herd of William Hewer from England that took first place and premium sweepstakes awards at shows in England, as well as at the Illinois State Fair and St. Louis Fair.
This pig was considered topnotch in the day. But today, he looks to be carrying a little more flesh than we'd like to see, and that is a gross understatement. Owned by Hewer Brothers of Belvidere, Ill., the animal's English breeder was well-known in the Berkshire breed circles.
Pigs have roamed freely around Earth for at least 40 million years and were first domesticated somewhere around 7,000 years ago in western Asia, or as some experts claim, 4900 B.C. in China. Christopher Columbus took eight pigs with him on a voyage to Cuba in 1493, and Hernando de Soto brought pigs with him to the Americas in 1539.
By the mid-1800s, Cincinnati became the main hub for pig processing in the U.S., with tens of thousands of hogs driven to market every year. In those days, the family hogs were often lard pigs, bred and grown out for their fat, which could be made into lard for cooking fat or used as a mechanical lubricant.
That's why the pigs in those days looked the way they did. Among the breeds most popular in the day were Berkshire, Duroc, Hampshire, Poland China and Yorkshire, along with others.
So, things have changed a little. Nebraska Farmer visited with Mike Roeber, Northeast Community College agriculture and livestock judging instructor, for a more modern look at pig genetics these days. Roeber says that leanness is one of the key factors today in hog production.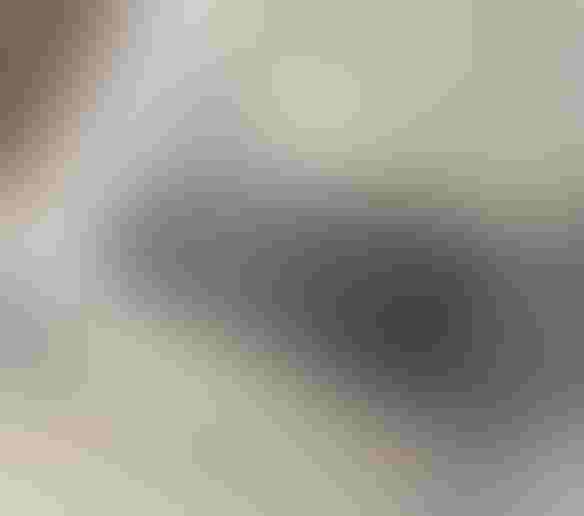 PERFECT PORK: The prize-winning hog from the herd of William Hewer in England was pictured in the January 1878 issue of Nebraska Farmer.
 "For many years, hogs were pushed lean, lean, lean — and some were getting down to 0.25 inches of backfat at 280 pounds," he says. "It was discovered that these pigs were too lean. The meat would dry out quickly; there was no marbling. Even though hog carcasses are not graded like cattle, you still need a little marbling to give some flavor to the meat and to keep it from drying out.
"Today, the ideal finish is somewhere between 0.50 inches and 0.80 inches of fat, when those pigs reach 280 to 300 pounds," he says. "Growth rates are important. Many times in hog production, they do not talk about average daily grain, but the number of days that it takes for a pig to reach the ending weight of around 280 pounds."
In the not-too-distant past, hogs were considered finished at 240 pounds, and producers could get docked for going over that at market time.
"Those 240-pound pigs still get docked today, but for being lightweight," Roeber says. "Processing facilities can handle the heavier pigs, and from the production side, there is more information on genetic selection and feeding of these pigs to get them to the higher weights and still keep them lean."
Royal Hopewell, the prize-winning hog at the Illinois State Fair in 1878 that was featured in Nebraska Farmer that same year, may make the weight of modern markets, but by the looks of the photo of him, he would be carrying a little more fat than is optimal for our modern consumers.
That said, the industry has swung from hogs that were almost too lean to a more balanced finished animal today, that produces meat with good flavor, but is still healthy and lean for consumers. To top it off, lard, which was once considered one of the least healthy things a person could use in food, is now making a comeback among some food enthusiasts and has been found to have some healthful traits.
Subscribe to receive top agriculture news
Be informed daily with these free e-newsletters
You May Also Like
---