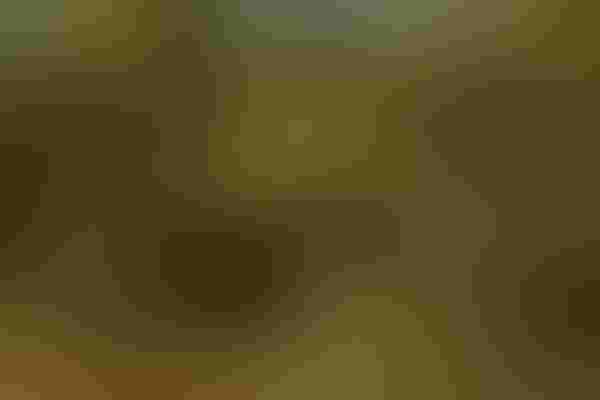 An estimated 1.5 million deer-vehicle collisions occur annually in the U.S., resulting in damages of about $1 billion, according to a Texas AgriLife Extension Service wildlife specialist.
And deer aren't the only large mammal apt to cross against traffic. Research has shown feral hog-vehicle collisions may occur at an average rate of about 1 percent of the hog population or more yearly, said Dr. Billy Higginbotham, AgriLife Extension wildlife specialist.
"This means an estimated 10,000 hog-vehicle collisions for each one million hogs," he said.
Though there have been "guess-timates" published on the number of feral hogs in Texas, no one really knows how many there are, Higginbotham said.
"If anyone quotes you a number, then they're lying, because it's all conjecture," he said.
Deer collision more likely
While car collisions with feral hogs are a constant threat, drivers are more likely to have a too-close encounter with whitetailed deer during the animals' breeding season, called the "rut" than any other time of the year. Rut begins in early November in Texas.
"November and December mark the breeding season for whitetail deer for most of the state of Texas," Higginbotham said. "It can run through Christmas in Deep South Texas.
"This is the time of year when drivers need to be particularly vigilant as they drive in rural areas or any area that has high deer populations."
During the breeding season whitetail bucks "throw caution to the wind" as they chase does, he said. This is why drivers often see a deer cross the road safely ahead of them, usually a doe, but then get hit by the buck that's blindly pursuing the doe.
The peak of the breeding period varies from one region of Texas to another, but there's one sure way to know when it's happening in your area, he said.
"If there's any doubt when the peak of the breeding season is in your area check with the local auto-body shops," he said. "That's when the number of deer accidents usually top out."
Feral-hog vehicle collisions are more likely in late summer or late winter as the animals cross and feed along roadways and rural roads in search of food, Higginbotham said. The risk is not tied to a specific breeding season because hogs breed 12 months out of the year.
But there's no question that hog-car encounters are always a danger, and the incidences are increasing yearly, he said.
Trend is upward
"I think we've steadily trended upward in terms of hog and vehicle collisions over the last 10 years," Higginbotham said. "There's a much higher incidence now than there was five years ago. And five years ago, it was greatly increased over the five years before."
The growing trend is strictly a matter of statistical odds as, from all indications, the feral hog population is increasing, he said.
Typically, feral hog sows will have a litter a year, and the litter size averages five. Though they can have litters of their own earlier, the female piglets will usually have their first when they are about 13 months old, Higginbotham said.
"Feral hogs are the most prolific large mammal on the face of the Earth," he said. "There's no question about that."
Higginbotham was recently invited to give a presentation at the eighth annual International Symposium on Wild Boar in the United Kingdom. He learned from his international colleagues that as bad as the problem is in Texas, the situation is worse in some other countries.
"France and Germany each estimate that the annual collision rate is 2 percent to 2.5 percent of the population," Higginbotham said. "Therefore, they estimate 20,000 to 25,000 collisions per million hogs."
In Sweden, wild pig collisions have quadrupled since 2005, he said, and research indicates that rate of incidents is tied to specific levels of vehicular traffic. Light traffic means fewer accidents, of course, but with higher levels of traffic, numbers of collisions reduced.
"The peak collision rate occurred when traffic was at 86 cars per hour," he said. "The conjecture was that higher noise levels associated with more car traffic made the hogs more wary. Less traffic and the numbers decreased."
Guidelines
Higginbotham offered the following guidelines for reducing the risk of deer or hog collisions:
Stay alert and slow down, particularly when driving between dusk and dawn for the animals are nocturnal.

Don't relax after a deer passes the road ahead of you without incident. Deer travel in groups. It is not the one you see that's the problem, it is the ones following it.

At night, travel behind another vehicle at a safe distance but where you can easily see the car in your headlights. Allow the car in front to run interference for you, Higginbotham said.

Deer and hog crossing signs are there for a reason; pay attention to them.
The damage of a hog or deer collision isn't always confined to the animal and the vehicle, Higginbotham said. A 2007 study by John Mayer, Washington Savannah River Company, Aiken, S.C., and Paul Johns, Carolina Wildlife Consultants, found that during a 38-year period on the Savannah River Site in South Carolina, 6 percent of the accidents caused human injuries.
"It's very much a human-health issue," Higginbotham said.
Subscribe to receive top agriculture news
Be informed daily with these free e-newsletters
You May Also Like
---