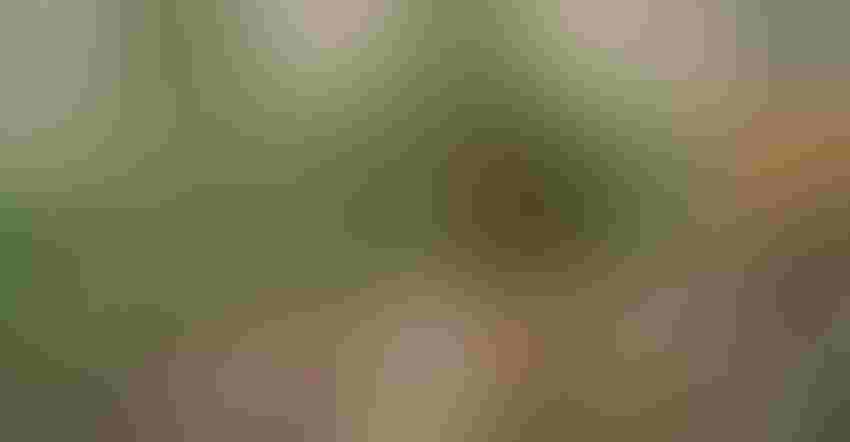 WILDLIFE SPY-CAMMING: Trail cams are research tools now used to study young, white-tailed fawn mortality rates caused by predators.
Asia Murphy
Wildlife enthusiasts — hunters included — love using trail cameras (cams) to "catch" critters. Now, Penn State ag researchers are using them to study why only half of deer fawns survive until their first birthday.
Most of that mortality results from predators, suggests doctoral degree candidate Asia Murphy. She's conducting a two-year study using trail cams to monitor predators in three Pennsylvania state forests — Bald Eagle, Rothrock and Susquehannock.
So what has she "trapped" so far? Bears, bobcats, coyotes, fishers and foxes. "No surprises, yet," she adds. The study employs 88 trail cams that overlook sites baited with scent attractants to gauge predator numbers and distribution during warm-weather months. Those attractants include bobcat urine, plaster of Paris tablets impregnated with fatty acids and a special attractant made from skunk glands. Each scent has a different appeal. Last year, her trail cams collected thousands of photos, with many predator "captures."
The apex predator may be … 
After one trail cam season, the project has raised more questions than answers about predators. For instance, Murphy suggests, it may show whether predator species are avoiding each other.
Coyotes kill bobcats; so her results might show that coyotes and bobcats aren't using the same habitat areas. "If they're avoiding each other, it might be safer for fawns to be in areas that both predators aren't using," she theorizes.
"Bobcats aren't as efficient as coyotes at preying on very young fawns. So if bobcats are avoiding an area because coyotes are there, it might be a better area for older fawns."
Fawn predation also may be greater in forested habitats than agricultural lands. If so, this study will be able to measure that variation.
Trail cams record where predators are and aren't found, adds Duane Diefenbach, Murphy's adviser and leader of the Pennsylvania Cooperative Fish and Wildlife Research Unit. This may be important to fawn survival in forest habitats with denser understory vegetation.
Penn State's Cooperative Fish and Wildlife Research Unit and Pennsylvania Game Commission are collaborating in the research, which is also supported by the U.S. Geological Survey.
Watch a Pennsylvania Game Commission video on fawn depredation here.
Source: Penn State
Subscribe to receive top agriculture news
Be informed daily with these free e-newsletters
You May Also Like
---