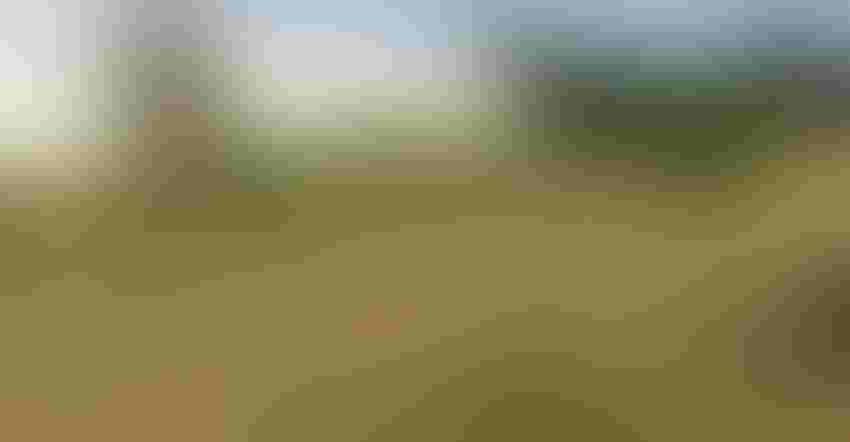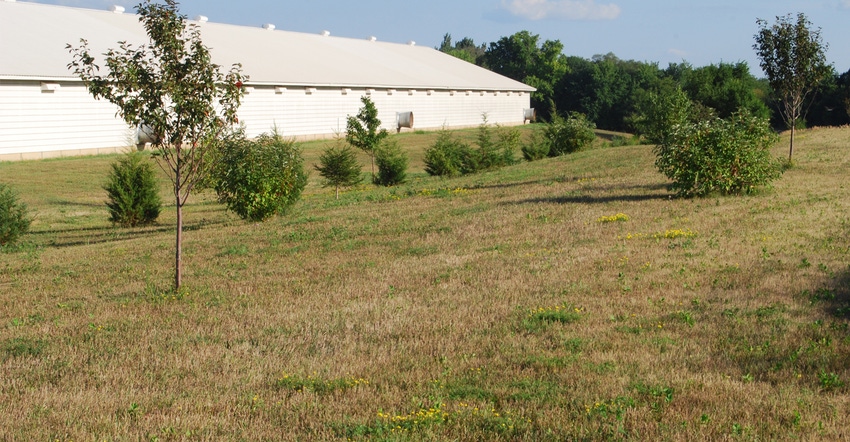 PLANT TREES: The Green Farmstead Partnership Program promotes planting trees as windbreaks, a solution to lessen the environmental impact of livestock buildings.
Summit Livestock Facilities recently reconfirmed its support of Iowa agriculture through a $5,000 investment in the Coalition to Support Iowa's Farmers.
"At Summit, we take pride in constructing livestock buildings that provide comfortable conditions for the animals, protect the environment and help sustain family farms," says Ed Leman, the company's beef facility sales manager. "The coalition's mission directly aligns with our purpose, and we are honored to invest in an organization that helps Iowa farm families grow responsibly and successfully."
For nearly 14 years, CSIF has helped Iowa families grow their farms through livestock. Since its start in 2004, CSIF has helped over 4,200 farm families by assisting them in interpreting and complying with livestock rules and regulations. 
Farmers take responsible approach
Summit Livestock and other contributors to CSIF, by renewing their financial support, help ensure CSIF's services remain free and confidential for all Iowa farm families. CSIF offers advice and guidance on where to locate new facilities and how to comply with regulations when expanding existing facilities.
"We are extremely grateful for Summit's continued support of our work," says CSIF Executive Director Brian Waddingham. "Summit's investment in CSIF represents their dedication to the success of Iowa agriculture and the future success of the livestock industry in the state. There is a great deal of optimism about adding livestock to farms today, whether it's to grow the farm, diversify the farm or to bring the next generation back to the farm. Livestock is vital in keeping families living and working on the land."
The CSIF staff consists of Waddingham, senior field coordinator Kent Mower, and assistant field specialist Gabrielle Glenister. They say cattle feeding and swine production are leading the expansion of Iowa's livestock industry.
More producers are looking at finishing cattle under roof, and more are calving under roof, Waddingham says. For years, Iowa has been ripe for cattle feeding expansion as producers capitalize on ample available feedstuffs and water supply. "We're seeing growth especially in smaller operations," he says. "Producers with 200 head of cattle on feed are expanding to 400 to 500 head."
The trend to expand cattle feeding as well as hog feeding in Iowa is also being fueled by young people returning to the farm. "We're seeing operations that were shut down in the past now being revived by the new generation of farmers. With lower crop prices, raising livestock is a great way to diversify their farm operation and add income," notes Waddingham.
More livestock farmers are diversifying
Diversification is growing in popularity for more producers. Cattle feeders are adding hog barns. Dairy producers are finishing steers. Some farmers are adding turkey barns to their operations. Shrimp and fish farming have become increasingly popular, and CSIF has added a new aquaculture information program to its roster.
For all types of livestock, CSIF helps farmers find the right site to build facilities and to comply with the over 200 pages of written rules. "The government's rules for livestock production in Iowa are stringent," Waddingham says. "We work with farmers and make the regulations work on most farms. When we can't, we work with the farm families to find another site that will meet the rules and regulations."
In addition to what's written in the rulebook, CSIF considers factors such as wind, topography and the neighbors at each proposed livestock building site. As urban and rural continue to blend across the countryside, siting of livestock facilities becomes more difficult. Producers need to ask, "Who are my neighbors? Are they livestock-friendly?" — in addition to addressing the physical concerns of siting a facility.
Being good neighbor
Being a good neighbor is critical if you are a livestock producer. "A larger part of CSIF's efforts are focused on helping farmers develop plans to provide for good neighbor relations," Waddingham says. "Farmers have learned to be more proactive. Most people are receptive if you go to them first. They don't want to hear about your plans by going to the coffee shop. They want to hear directly from you, the producer, about your plans for a livestock facility and what you are going to do to protect the environment."
He suggests talking to neighbors at least six to eight months in advance to assure them the facility is going to be well-planned and everything will be done right.
CSIF offers its Green Farmstead Partner Program, which helps lessen the environmental impact and improve the way a livestock facility looks. It's a tree planting program to properly establish a windbreak next to livestock buildings. "The best way to enhance neighbor relations is with trees," Waddingham says.
Source: CSIF
Subscribe to receive top agriculture news
Be informed daily with these free e-newsletters
You May Also Like
---