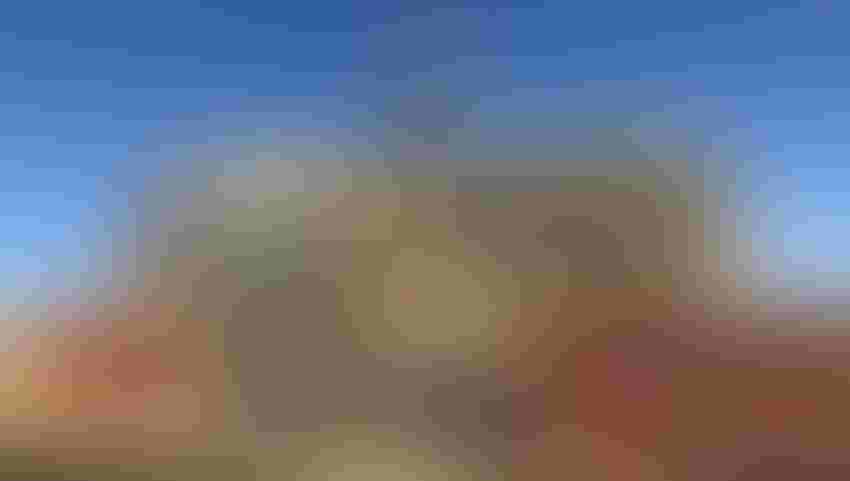 A rancher touts the beef industry at a rally in Colorado, where a state Supreme Court decision has sent proponents of an animal husbandry initiative back to the drawing board.
Colorado Cattlemen's Association
The Colorado Supreme Court's decision this week to send an animal husbandry initiative back to the drawing board places a spotlight on a similar measure in Oregon, which is also going through a legal review process.
Colorado's high court on June 21 nixed Initiative 16 on the grounds that it violated a state statute that initiatives only address a single subject. The court held that given its complexity, the measure could confuse voters.
"The initiative's central theme is incorporating livestock into the animal cruelty statutes, but expanding the definition of 'sexual act with an animal' would criminalize additional conduct regardless of whether that conduct is directed at livestock or other animals," the justices ruled.
Related: Oregon initiative would ban animal slaughter, breeding
Colorado's Protect Animals from Unnecessary Suffering and Exploitation (PAUSE) initiative would have banned artificial insemination and other commonly accepted veterinary and animal care practices and banned the slaughter of livestock that have not yet lived more than one-quarter of their anticipated lifetime, which for cattle would be about five years.
Similarly, Initiative Petition 13, filed with Oregon elections officials in November, would remove farmer exemptions from existing laws barring animal cruelty and specifically target practices used for "(b)reeding domestic, livestock, and equine animals," according to the text of the initiative.
No 'good animal husbandry'
The proposed Abuse, Neglect and Assault Exemption Modification and Improvement Act would delete all references to "good animal husbandry" from state statute and only allow an animal to be injured in cases of a human's self-defense. A veterinarian's spaying and neutering of household pets would still be exempt.
Oregon's initiative would also create a new felony category for teachers, advisors and parents who violate the new law in the presence of children, its critics argue.
In setting aside Initiative 16's title, Colorado justices relied on Article V of the state's constitution, which reads: "No measure shall be proposed by petition containing more than one subject, which shall be clearly expressed in its title ...  If a measure contains more than one subject, such that a ballot title cannot be fixed that clearly expresses a single subject, no title shall be set and the measure shall not be submitted to the people for adoption or rejection at the polls."
If the proponents wish to continue pursuing the measure, they will have to rewrite and file another title with the Title Board, beginning the process again. Any signatures that were collected are now void. 
Related: National animal groups shun Oregon, Colorado initiatives
Colorado is one of 16 states that impose a single-subject rule on their initiative process. Another is Oregon, whose constitution reads in Article IV: "An initiative petition shall include the full text of the proposed law or amendment to the Constitution. A proposed law or amendment to the Constitution shall embrace one subject only and matters properly connected therewith."
A dozen groups that formed a coalition to fight IP13 note its sweeping impact on myriad activities, from agriculture and rodent control to hunting and rodeos.
The initiative's opponents, who have formed a group called Oregonians for Animal Care, say they recently secured a major victory in our petition to Attorney General Ellen Rosenblum for a more accurate ballot title. The title reads: "Prohibits injuring or killing animals, most breeding practices; self-defense exceptions. Redefines animal abuse crimes."
IP13's backer confident
Parties who commented now have until July 6 to appeal the title to the Oregon Supreme Court, which could approve it as-is, rewrite it or send it back to the attorney general for changes.
David Michelson, the Portland animal-welfare activist behind the Yes on IP13 campaign, told Farm Press the initiative's "singular subject" is to broaden the coverage and scope of animal cruelty protections in the state.
"We are confident that if the issue was raised with the Oregon Supreme Court, they would agree with the Secretary of State's certification that IP13 meets all constitutional and procedural requirements, including the single-subject rule," Michelson said in an email. "When the Secretary of State sought public input on whether the petition complies with the single-subject rule, no procedural constitutional comments were filed."
Related: Nation's eyes on Colorado meat fight
Tami Kerr, the Oregon Dairy Farmers Association's executive director, said she doesn't expect the high court to issue a ruling similar to Colorado's because the two initiatives and two state constitutions are slightly different. But she's more confident that opponents can keep IP13 off the ballot next year.
"I'm a little more hopeful now that I've learned more about" the process, she told Farm Press. "At first I assumed it would be on the ballot next fall. But as crazy as it is, i'm hoping that people will think it's crazy enough that they won't sign the petitions.
"We wouldn't be in business and we shouldn't be in business if (animal welfare) wasn't our priority," she said.
Subscribe to receive top agriculture news
Be informed daily with these free e-newsletters
You May Also Like
---