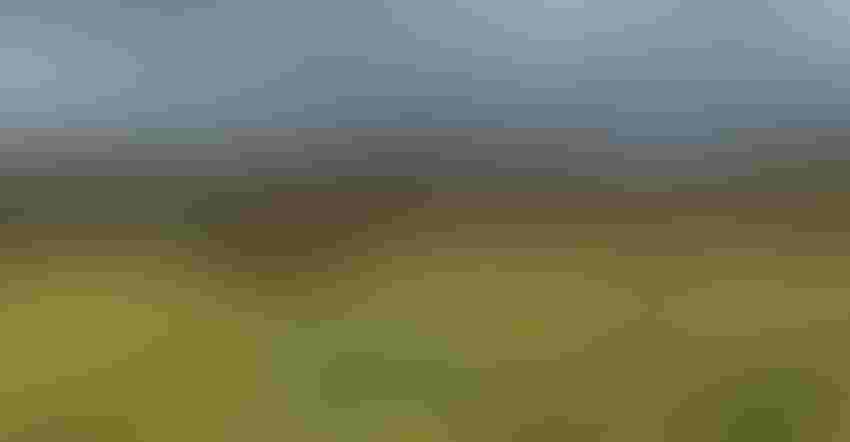 BRINGING BEEF TOGETHER: Cattle graze at Shelterbelt Farm, 9 miles south of Ithaca, N.Y. The farm participates in the Meat Locker community freezer program, which facilitates bulk sales of meats from local producers by making shared freezer space available to buyers.
Courtesy of Shelterbelt Farm
With COVID-19-spurred interest in local food sources and stockpiling, Cornell Cooperative Extension of Tompkins County has updated its Meat Locker community freezer program. The project facilitates bulk sales of meats from local producers by making shared freezer space available to buyers.
The 10-foot-by-14-foot belowground walk-in freezer at the end of Press Bay Alley in Ithaca, N.Y., holds about 70 small and large bins stacked two deep on the floor, two high above on racks.
Large 3.5-cubic-foot bins can hold a beef quarter or a mix of meats separated by vertical dividers, while smaller bins hold 2.5 cubic feet of product. Bin rental is on a sliding scale that starts as low as $5 per month.
Mila Fournier, manager of the Meat Locker and an agriculture Extension educator in Tompkins County, says, "The main locker is locked and alarmed for both theft attempt and temperature fluctuation away from the 0 degrees F that allows for longer-term storage of meats. User access is by appointment one day a week. The Meat Locker is like an economical safe deposit box for your meats."
Meats stored in the locker run the gamut from beef, pork, lamb, turkey and chicken purchased from livestock farms within a 50-mile radius of Ithaca.
"The locker members cut across socioeconomic demographics, from those living small in downtown apartments to those with off-the-grid cabins outside the city," Fournier says.
Consumers purchase a whole, half or quarter animal from a producer and arrange for processing with a custom or USDA packer. Fractional buyers invite friends and neighbors to buy a remaining half or quarter, or producers mix and match orders to complete whole animal sales.
"Foodies can work with packers to get exactly what they want, from paper-thin slicing to stir-fry cuts to thick steaks," Fournier says. "The meat is vacuum-packed, sealed and labeled for pickup or, in some cases, delivered directly to the Meat Locker for the buyer."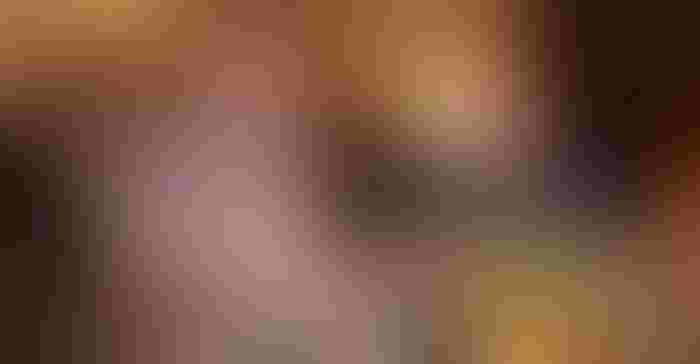 With bulk buying and processing demand soaring in 2020, Erica Frenay, co-owner of Shelterbelt Farm in Caroline, about 9 miles south of Ithaca, urges buyers to think ahead. Her beef supply was sold out by June. Her customers will next receive beef from her farm in January.
"The number of USDA daily inspected processors has declined here in New York over time, so the 35 to 40 remaining book quickly in a normal year," says Frenay, who also is a livestock specialist with the Cornell University Small Farms Program. "With the COVID-increased demand, some processors are now booking past 2021. It is critical going forward to make reservations for animals, for processing and for storage space."
Selling in bulk represents a huge timesaver and significant value to producers, she says.
"Selling a whole animal brings a larger influx of cash at one time at the farm," Frenay says. "You don't have to worry about damaging packaging in transit to farmers markets, and when consumers do the math, they realize how much less expensive it is to buy direct from the farm versus paying retail at the grocery.
"Once they try the product, first-time taste testers usually turn into loyal customers. We raise grass-finished Black Angus beef and lamb, pastured eggs, value-added products, tree fruits, and honey. A new buyer this year traveled 1.5 hours to reach the farm and said he appreciates our environmental ethic, how we raise our animals and how we treat our soil."
Meaty spinoff
The Meat Locker is one of the livestock-focused spinoffs from a 2011-14 vegetable marketing channel assessment funded by the New York Farm Viability Institute and conducted by Matt LeRoux, a former Cornell Extension agricultural marketing specialist.
"The livestock producers, like the vegetable growers, wanted to evaluate different ways to increase return on investment and labor efficiency," says LeRoux, who is now an independent agricultural marketing consultant.
A survey of 200 consumers and 40 producers showed widespread interest in buying meat in bulk, but a big stumbling block was storage, and a means of connecting consumers and producers also was needed.
To help producers properly assess costs and set pricing for a profit, LeRoux developed a livestock yield and price calculator. Cornell Extension county-based farm and food educators created web-based "Meat Suite" directories of local producers.
Farm viability funding helped extend Meat Suite into more than 20 counties in the state. Cornell Extension Tompkins piloted the Ithaca Meat Locker that opened in 2014, and it quickly had a waiting list.
Meat Suite expands
Last January, North Carolina launched its own Meat Suite with how-to training sessions.
"The timing was perfect in light of COVID impact," says Lee Menius, technical program leader for NC Choices, a Center for Environmental Farming Systems initiative in collaboration with North Carolina Cooperative Extension. "For example, one producer said neighbors who would never have considered contacting him have now bought half a beef.
"Meat Suite has made it easier for our meat producers, particularly those just getting started with direct-to-consumer marketing. It is a free marketing resource helping producers move product efficiently.
"The pricing calculator is an excellent tool for producers struggling with pricing. An NC Choices price survey illustrates just how attractive bulk buying can be," he adds. "Comparing prices with three stores' retail costs showed buying direct from a producer represented a 40- to 50-cent-per-pound, or up to a 10%, savings."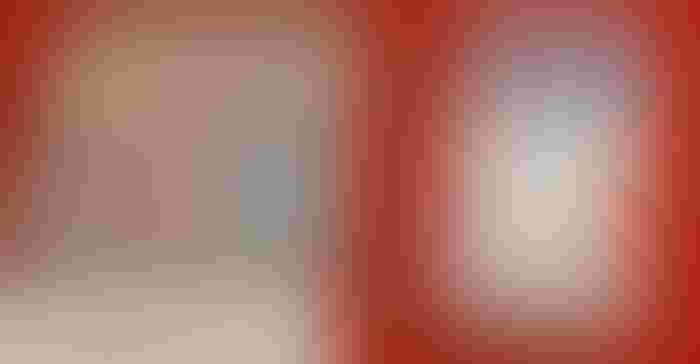 NC Choices also has been exploring the opportunity for community freezer space.
"COVID has prompted unprecedented interest in knowing where food comes, and with the narrowing pricing gap that makes buying direct from a local farmer an attractive option for consumers, we are now considering what we can do and where we can develop community freezer spaces," Menius says.
Menius also is fielding calls from colleagues interested in starting Virginia and South Carolina Meat Suite programs.
To learn more about the New York Meat Suite project, see these American Agriculturist stories from Oct. 2, 2016, and Nov. 21, 2017.
For more information on the Ithaca Meat Locker, visit the updated website at ccetompkins.org, or contact Mila Fournier, CCE Tompkins, at [email protected] or 607-272-2292, ext. 194.
Matt LeRoux can be reached at [email protected]. Contact Lee Menius at NC Choices at 704-202-9348.
The Cornell Meat Price & Yield Calculator is online at calculator.meatsuite.com.
Dunn writes from her farm in Mannsville, N.Y.
Subscribe to receive top agriculture news
Be informed daily with these free e-newsletters
You May Also Like
---