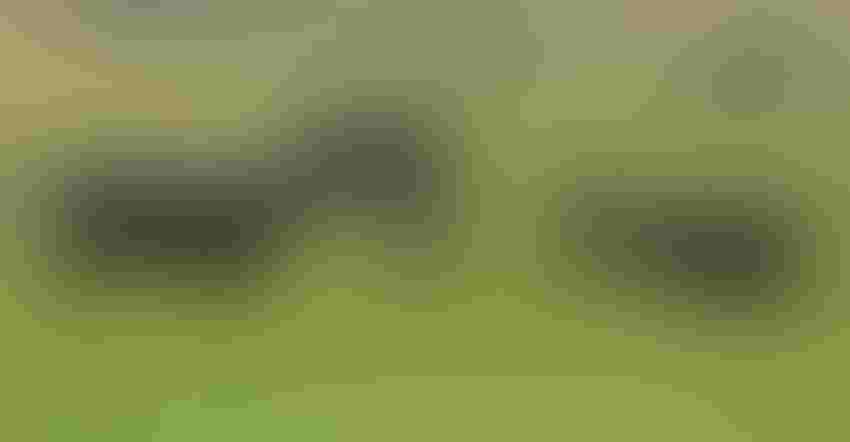 CATTLE MYSTERY: Are there rumen microbes that might boost cattle feed efficiency? A University of Wyoming researcher is working to answer that question.
JoanWynn/iStock/Thinkstock
The digestive system of beef cattle is a marvel. This animal can turn a range of feed types into valuable beef on the hoof, but one Wyoming researcher wonders if a few small changes could make an even bigger difference.
Hannah Cunningham is studying at the University of Wyoming to determine how microorganisms in cattle may impact feed efficiency. Her work focuses on the microbiome — or microorganism universe — that occupies the rumen. Her work looks at the bacteriodetes and firmicutes that are part of that fermentation vat that is an animal's digestive system.
The aim for Cunningham is to try to determine if a specific microbiome can make one animal more feed-efficient than another.
Production livestock feed efficiency a key research area
Feed efficiency is a critical area of research for production livestock. Cunningham is a doctoral student in animal science in the university's College of Agriculture and Natural Resources. "If we can make improvements there, producers are going to benefit, especially given all the pressures we have — increased demand for product but also less land, drought and feed prices," she says.
For her master's thesis, Cunningham focused on studying feed efficiency in the small intestine, and she noted she is continuing a similar line of research, just "shifting up the digestive tract a step."
Bacteria play a big role in digestive health. They're an area of growing research in humans, where there's work showing that the microbiome affects mental health. And consider this: There are an estimated 100 trillion bacteria cells in the human gut.
Cunningham's study includes Angus and Charolais cattle to look at various breed effects, and calves were born between August and Halloween last year. Most were born naturally, but there were some cesarean sections to see if microbiome effects vary by birth method. Rumen samples were taken 24 hours after birth and then on Day 3 and Day 28; more samples will be taken after the calves finish their 70-day feed trial postweaning.
Here's what Cunningham is doing. Rumen fluid is sucked via hose and syringe, flash-frozen on dry ice and the DNA isolated. The samples are shipped to the University of Missouri DNA Core Facility for sequencing, where a data set will produce information on related organisms. A sequence that's 97% similar or greater is considered the same species.
Cunningham says the datasets have a lot of information, with thousands of species identified per sample. "We use a customized computer program that identifies these microbial organisms based on their DNA sequence generated from the University of Missouri DNA Core Facility."
The core groups are matched with the calves and their feed efficiency performance. Average daily gain, gain-to-feed and other traditional measures will also be monitored.
Source: University of Wyoming
Subscribe to receive top agriculture news
Be informed daily with these free e-newsletters
You May Also Like
---