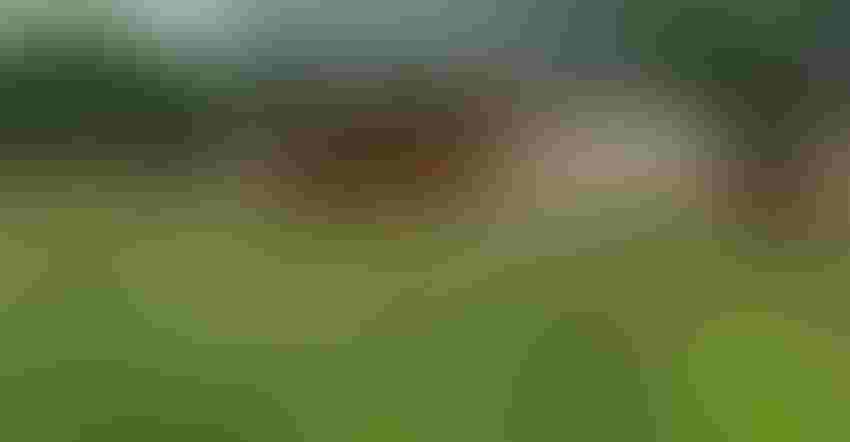 DESTINATION KANSAS: This year's tour is headed to Kansas to learn the latest on cattle feeding, cow-calf practices and research.
A three-day bus trip to Kansas in August will offer Iowa beef producers the opportunity to tour beef industry breed organizations, visit a variety of private cattle farms and Kansas State University facilities, and talk with successful producers and researchers.
Joe Sellers, Iowa State University Extension beef cattle specialist, says the Aug. 22-24 trip will provide a wealth of information, experiences and discussion opportunities for tour attendees.
The trip begins Aug. 22 with the bus departing from Ames at 7:30 a.m., from Lucas County fairgrounds in Chariton at 9:45 and from Decatur City at 11 a.m.
Tentative stops include American Hereford Association headquarters, American Angus Hall of Fame, Judd Ranch, Kniebel Cattle Co., Tiffany Feedlot, Fink Beef Genetics, Valley Oaks Steaks, Kansas State University Beef Unit and the KSU feed efficiency barn. Tour sponsors are Midwest Heritage Bank, Zoetis Animal Health and the Iowa Beef Center at Iowa State.
Apply by July 22
Both overnight stays will be at the Hampton Inn in Manhattan, Kan. "Participants are responsible for their own room reservations, a registration fee of $115 fee payable to Lucas County Extension and some meals during the trip," Sellers says. "Preregistration for the bus ride must be made by July 22 to ensure access to a seat."
A block of rooms is being held under "ISU Extension beef tour" until July 22. The rate listed is for standard rooms with two queen beds or one king bed, not including tax, and includes free breakfast and pool access.
Contact the Hampton Inn to make your lodging arrangement at 785-539-5000. To register for the bus tour, send a check for $115 per person to Lucas County Extension, 48293 Hy-Vee Road, Chariton, IA 50049. For more information about the trip or transportation, contact Sellers by calling 641-203-1270 or emailing [email protected].
McNay Research Farm field day
In other news for cattle producers, the 2018 field day at ISU's McNay Memorial Research Farm southwest of Chariton in southern Iowa will be Aug. 7, Sellers says. This field day will provide updates on grazing cover crops and summer annual forages.
Producers will also hear about the results of alfalfa variety trials, along with tips on pasture renovation and Canada thistle control.
Attendees will learn about selected beef cattle research projects at the farm, the Iowa Beef Center cow systems project and local on-farm soil health demonstrations.
"Presenters are from ISU staff, Lucas County NRCS and Prairie Creek Seeds, who will offer information and results from a variety of beef-related and soil-related research," Sellers says. "There's no cost to attend and no preregistration necessary. Program starts at 3:30 p.m. at the farm, and includes a grilled burger dinner prepared and served by the Lucas County Cattlemen's Association."
Focus on forages, covers and cattle
This annual field day offers the opportunity for beef producers and others to hear and see the latest information from research projects, trials and demonstration fields at the McNay Farm. The McNay Memorial Research and Demonstration Farm is at 45249 170th Ave., near Chariton. For more information, contact Sellers at 641-203-1270 or [email protected], or call the farm at 641-766-6465.
All event attendees should follow ISU livestock farm visitor policies:
• There is a five-day waiting period prior to visiting ISU livestock farms if you have traveled outside the U.S.
• If you have visited another livestock farm, you are asked to change clothing and footwear.
• Visitors are not allowed to bring food to the research farms.
If you have any questions, call the Research and Demonstration Farms office at 515-294-5045.
Beef Feedlot Short Course deadline July 24
Deadline to register for the Iowa Beef Center's 2018 Beef Feedlot Short Course is also drawing close. IBC program specialist Erika Lundy says there are a limited number of remaining spots in the 2018 Iowa Beef Center Feedlot Short Course and deadline to sign up is July 24, or if the attendance limit of 30 is reached.
Participants in the July 31 to Aug. 1 course will get classroom and hands-on instruction in various topics, along with sessions at the ISU Beef Nutrition Farm at Ames and at Couser Cattle Co. in nearby Nevada.
"Like last year, we're bringing in outside experts to help provide in-depth information on feed, data management, bunk management and health issues," Lundy says. The program will be held at ISU's Hansen Agriculture Student Learning Center in Ames, and runs from 1 p.m. July 31 through noon on Aug. 2.
The $350-per-person registration fee covers transportation to and from classroom facilities and local feedlots. Handouts and meals are provided. Participants also will become Beef Quality Assurance certified during this short course.
Stockmanship sessions July 30-31
Also, three stockmanship, cattle handling and Beef Quality Assurance workshops featuring Dr. Tom Noffsinger from Nebraska will be held in Iowa July 30-31. In the stockmanship sessions, Noffsinger will teach participants about cattle handling methods that improve animal movement and cattle performance by reducing stress on livestock. Iowa State Extension specialists Denise Schwab and Russ Euken are coordinating the workshops and will lead BQA certification sessions at each. You should preregister for the site you wish to attend.
Source: Iowa State University
Subscribe to receive top agriculture news
Be informed daily with these free e-newsletters
You May Also Like
---