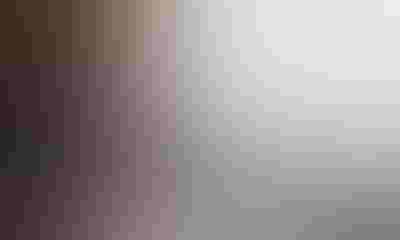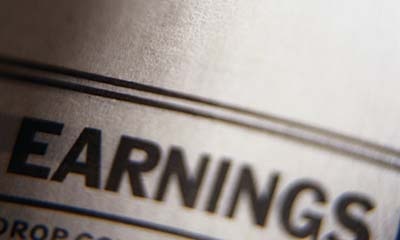 Cargill's net earnings rose 66% from a year ago to $852 million, the company reported today when it released its financial results for the first quarter ended Aug. 31, 2016.
Adjusted operating earnings rose 35% to $827 million in the first quarter, compared to $611 in the same period last year. Revenues were even with last year at $21.1 billion, compared to $27.5 billion in 2015.
Related: Cargill posts 4th quarter loss

Cargill released their fiscal 2017 first-quarter results today. (Photo: Duncan Smith/Thinkstock)
"We posted a strong start to the new fiscal year," said David MacLennan, Cargill's chairman and chief executive officer. "We've been charting a new path to higher performance, and it's rewarding to see the many changes we've made resulting in gains across much of the company."
Segment results
The Animal Nutrition & Protein segment was the largest contributor to adjusted operating earnings in the first quarter, with results up sharply from the prior year. Profitability was led by the segment's beef business, which benefited from the North American market's ongoing transition to increased cattle supplies as well as renewed consumer demand for beef. The global group of poultry businesses, along with U.S.-based turkey and further processed eggs, delivered increased earnings over the prior year. Animal nutrition contributed to the strong results, as well, with sales growth in parts of Asia and in North America. Sales volume for aqua feeds was reduced by weather-related events in some countries. The segment's new aqua nutrition unit offset part of the impact with its sales strength in high-value functional feeds and in raw material sourcing.
Cargill purchased Five Star Custom Foods, which specializes in cooked protein products for the foodservice and food manufacturing sectors, with facilities in Fort Worth, Texas, and Nashville, Tennessee. Cargill is selling two cattle yards in the Texas Panhandle to Amarillo-based Friona Industries, which is already a significant supplier of fed cattle to Cargill. The sale will allow capital used today to buy and feed cattle to be redeployed in other parts of the business. With the upcoming introduction of the antibiotic-free Honest Turkey product line, the company is expanding its commitment to turkeys raised without the use of antibiotics.
Origination & Processing earnings rose moderately from last year's first quarter, due in part to the realization of improved soybean processing margins in the current period along with the reversal of mark-to-market losses taken in the preceding quarter. Results also were boosted by good performance in Brazil, North American grain exports, canola in Canada, and biodiesel in North America and Europe. As announced in August, Cargill is selling to Bunge its soybean and rapeseed crush, oil refining and related bulk storage assets in Amsterdam, and soybean crush facility in Brest, France. The transaction is subject to regulatory clearance from the European Union. Cargill is retaining its soybean processing plants in Barcelona, Spain, and Liverpool, U.K, as well as other oilseed processing and refining facilities in Europe.
Improved earnings in starches and sweeteners, and edible oils lifted segment earnings in Food Ingredients & Applications. Cocoa and chocolate products contributed to the upturn, though earnings were restrained by this season's shortage of mid-crop cocoa beans in Ghana. Salt earnings were flat, with good performance in salts for food and other applications offset by less demand for road salt and deicing products in the current period. The segment's flour business in Argentina was sold to Molinos Cañuelas, a local, family-owned retail food company.
Industrial & Financial Services was profitable for the quarter, with returns from Cargill's asset management investments offsetting weak performance in other parts of the segment. Petroleum results were impacted by low global demand for oil in oversupplied markets; likewise, the metals business in North America dealt with weak demand as it works to reduce inventory.
Related: Agrium to acquire 18 Cargill AgHorizons locations
MacLennan emphasized Cargill is keeping its focus on three connected priorities: sustainability, food security and nutrition. The August debut of the Midwest Row Crop Collaborative shows how Cargill can bring unique insights to advancing sustainable agriculture. Industry and conservation leaders came together in this collaborative to bring sustainability work to a larger scale. In its launch, the MRCC announced it will support and build out current programs that seek to improve soil health and water quality in Illinois, Iowa and Nebraska.
Cargill and Heifer International began a new partnership in Qingshen in southwestern China, aimed at improving farmer livelihoods, agricultural practices and food security. About 100 small, family-owned poultry farms, most led by women, will receive chicks, business training, and access to nutrition expertise and veterinary support. Plans provide for expanding the program over time as each farming family gifts livestock to another family in need.
Subscribe to receive top agriculture news
Be informed daily with these free e-newsletters
You May Also Like
---