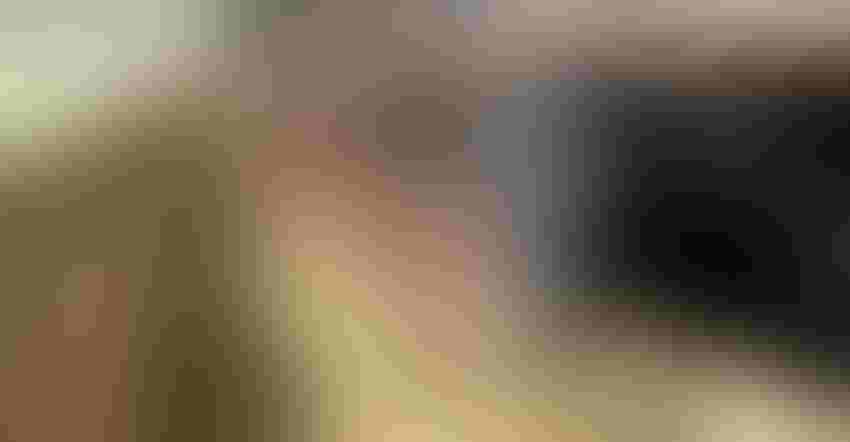 MORE DEMAND: Farmers are starting 2020 off well as recent trade agreements have opened the door for more U.S. beef to enter Japan.
Mindy Ward
U.S. beef exports have trailed year-ago levels for each of the first 10 months of 2019, but there is growing optimism that international demand for U.S. beef will improve in 2020.
The latest positive development occurred in December, when Japan finalized approval of the U.S.-Japan Trade Agreement. This will improve the competitive position of U.S. beef in Japan by allowing the same market access as nations participating in the Comprehensive and Progressive Agreement for Trans-Pacific Partnership (CPTPP).
The deal places the U.S. on equal footing with its main competitors in the Japanese beef market — Australia, Canada and New Zealand.
Trade impact
Beef exports since April have held steady relative to 2018 if the Japan market is excluded. Declines in shipments to Hong Kong, Mexico and Canada have been offset by larger shipments to South Korea, China and the sum of all other markets.
Decreases in Japanese purchases of U.S. beef this year reversed a trend of growing shipments before CPTPP came into effect just prior to 2019. A return to equal market access should allow for a resumption of growth in 2020.
Data from the Agriculture and Livestock Industries Corporation of Japan points out how other CPTPP countries have gained beef business in Japan since CPTPP went into effect.
While shipments from Australia have been affected by other factors — including large, drought-induced cattle slaughter in 2018 and tighter beef supplies in 2019 because of the smallest cattle inventory in decades — other competitors clearly show an uptick in beef exports to Japan through the first 10 months of 2019.
Japan wants beef
Not only is U.S. market share expected to increase next year, but Japan's total demand for beef also is expected to grow. USDA projects larger Japanese imports for the fifth consecutive year, as food-service sales remain strong and consumer preferences continue to support more beef consumption.
With Japan's population in decline, it will take strong beef demand to continue to drive further U.S. beef gains into the market. But despite recent growth in Japan's per capita beef consumption, there appears to be enough room for further increases.
While projected Japanese beef consumption in 2019 is nearly 15% higher than in 2008, it remains 14% below the mark reached in 2000, just before the discovery of BSE in Japan sent beef demand on a downward spiral.
Growth in export dollars
With all the uncertainty surrounding trade in recent months, it is nice to end 2019 with a major victory for the U.S. cattle and beef industries. With this agreement taking effect Jan. 1, there are both short-term and long-term ramifications for U.S. beef exports.
The U.S. Meat Export Federation projects $2.3 billion in beef export value to Japan in 2020, growing to $2.8 billion by 2025. Recent beef export values to Japan topped out in 2018 at $2.1 billion and have declined by 10% this year through October.
With domestic beef demand still registering strong and bright prospects for growth to our largest beef export market, 2020 appears to be off and running for cattle producers.
Brown is a livestock economist with the University of Missouri. He grew up on a diversified farm in northwest Missouri.
Subscribe to receive top agriculture news
Be informed daily with these free e-newsletters
You May Also Like
---