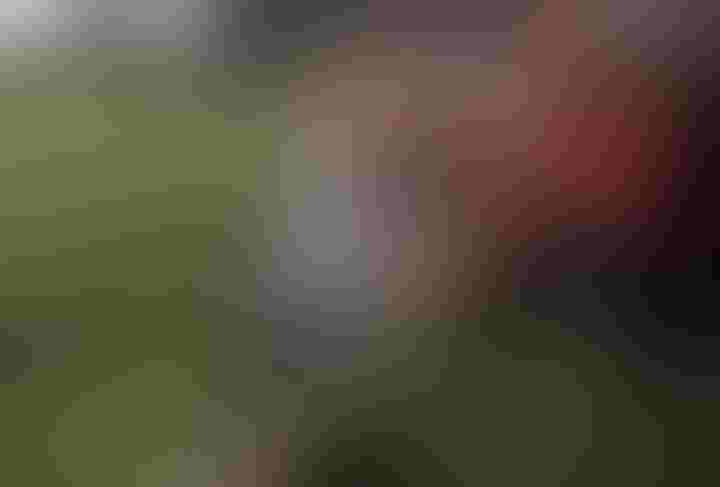 J.B. checks the mower on his family's Alabama ranch. He is the firstborn son of Rachel and Brant Yeargan and Rebecca Bearden's nephew.
Rebecca Bearden
On July 11, the newest addition to our ranch family will celebrate his first birthday. Though J.B. might not remember every detail of his days during the first year of life on the ranch, it will not be from lack of exposure.
His guardians have done their best to create a learning environment through all things ranch related. That includes what we hope is a superhuman immunity to dog hair, dust, hay, dirt allergens and whatever might live on random used syringes found in every vehicle.
His first calving season might have been a blur. That photo session we attempted after his ATV ride nap was less than desirable. That poor calf remained calm the whole time J.B. wailed from being abruptly awoken from his peaceful slumber. Thankfully, during his conscious hours, we're pretty sure he has a solid grasp on numbers—at least he seemed to understand what was happening with the daily cow and calf count for each pasture.
(EDITOR'S NOTE: Go to bottom of this article to see more pictures of J.B.'s first year on the ranch.)
We hope that the whole "Read to your child" thing includes the weekly market report. Again, math skills are encouraged during this process. Maybe next year, we can introduce the sliding scale for calf weights above or below a bid. He'll be ahead of most adults at that point.
After hearing his communication with various cows, horses and dogs, I'm fairly confident he speaks more than one language. We can't take credit for this one since he obviously picked this up on his own. More than once, I've witnessed him "answer" a mama cow when she was calling her calf. Babies just know these things.
His steering skills still need work, but he is fascinated with how the key fits in the ignition. Maybe this is a future mechanic in the making. Or maybe he thinks the worn "Panama City Beach" bottle opener key chain would make a great toy.
Working on hay equipment can also be added to his potential repair skills. The PTO shaft for the mower offers the perfect toddler pull-up for viewing the greasy parts that always need more grease.
He appreciates checking fences, but actually fixing them tests his patience. Strapped in his "koala pouch," he's happy to accompany you for a brisk walk until you accidentally hit his head while trying to upright a leaning cross-tie. Thankfully, he quickly forgets about the bump when you tell him you still have three more miles of woods fence to check. He loves watching birds and deer and always laughs when the dogs splash sandy water on him from the creek.
He already has a knack for land management. Just last week, he helped me determine which pine trees needed to be thinned by sampling the bark on every single tree. He said it tastes better than some of that baby food his mom feeds him.
We plan to continue the education into year two as he begins to walk upright with more ranch work (the baby vise-grips are key) and maybe even a pony. We're not sure if raising this one will take a village. We just pray a ranch will do.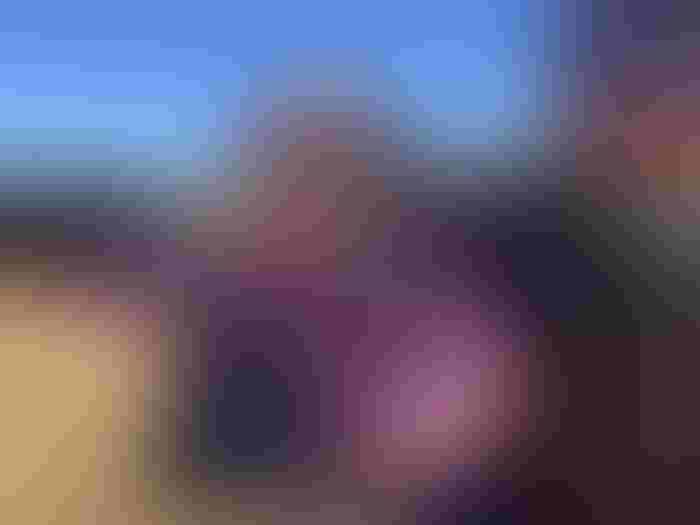 J.B. with mother, Rachel Yeargan, says the count is good.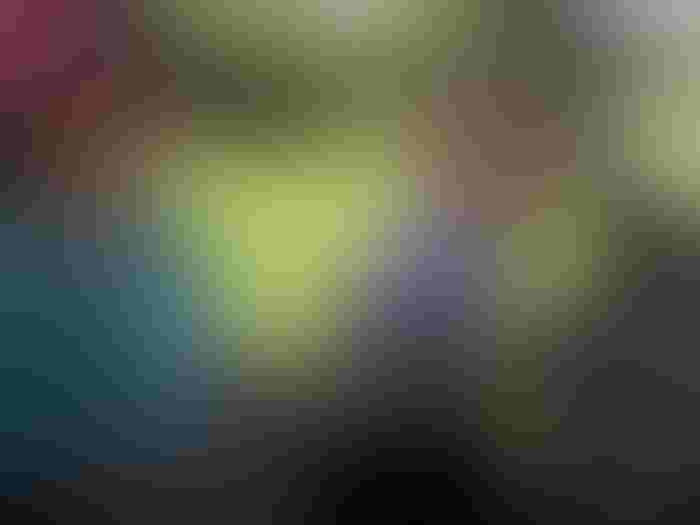 J.B.'s steering skills still need work, but he is fascinated with how the key fits in the ignition. Maybe this is a future mechanic in the making.
Subscribe to receive top agriculture news
Be informed daily with these free e-newsletters
You May Also Like
---