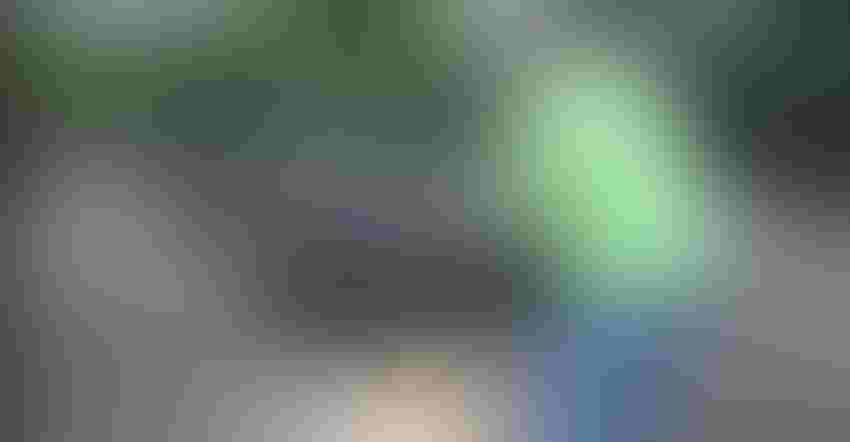 INDEPENDENT FEEDER: Michael Hodges, owner of Hodges Family Berkshires, takes pride in the quality pork that he produces for Berkwood Farms, a cooperative of small and independent pork producers.
Elizabeth Hodges
Raising purebred Berkshire hogs is not only a family affair on the Hodges Family Berkshires farm, but it also is a way our operation can stay small and independent.
My dad, Michael Hodges, is a proud Nebraska producer for Berkwood Farms, a cooperative based in Des Moines, Iowa. There are 78 producers in Berkwood, and 12 of them produce in Nebraska. Lots of growth is projected as the Berkwood name spreads across the state.
When asking Nick Jones, CEO of Berkwood Farms, what value Nebraska holds for the cooperative, he says, "Our Nebraska producers are a huge lifeline for Berkwood Farms. We fully expect Nebraska to play even a larger part as we continue to add more producers from the great state of Nebraska."
Why Berkwood?
After sitting down with my dad and talking to him about why he produces for Berkwood, it was a simple answer. "It allows me to capture more of the value of the pork dollar closer to the consumer," he says. This producer-owned cooperative works to sell directly to the consumer and cuts out a lot of middlemen.
Berkwood's business model works so well because the group of small, independent producers can stay independent by marketing together. In addition, if the company is successful and makes more money, those added profits flow back to the producers' level via dividend payments.
Hodges serves as one of the five elected to the board of directors for Berkwood. In this position, he is able to help employees and staff make marketing, business and production decisions.
Niche-marketing Berkshire pork
Hodges finds it important that with Berkwood, he is remaining independent and focusing on raising quality pork. "This gives me an option outside of contract finishing, to raise hogs," he says. This is done by marketing the pork together with other producers.
Creating a uniform and reliable product has always been important to Berkwood. "The goal was simple; provide the highest-quality Berkshire pork products raised the right way and partner with those who have the same passion, commitment to quality and ethics as we do, while keeping the small family farmer in business," Jones says.
"Our sales staff uses more of an individualized approach with customers, rather than a one-size-fits-all commodity stance," Hodges says.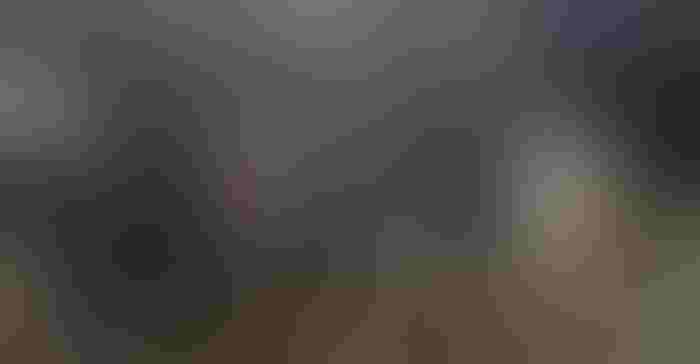 AT THE CENTER: High-quality Berkshire hogs are at the center of the Berkwood Farms cooperative model, with 12 Nebraska pork producers raising hogs for the cooperative as part of a total of 78 pork producers across Nebraska and several other states.
Berkwood takes pride in doing an excellent job of face-to-face, one-on-one sales communication. Because of these personal business partnerships, the direct-to-consumer selling is one of the fastest-growing sectors. They also have a lot of high-end restaurant business relationships, and Berkwood pork can be found in larger city grocery stores.
Berkshire pork has a strong reputation in production and consumer circles because the breed offers dark red pork, a high degree of marbling and refined muscle fibers that can increase the tenderness of the meat.
In addition to the genetic traits of this breed, Berkwood goes a step further by raising the pigs with no antibiotics for 100 days before slaughter, never feeding ractopamine and not using gestation crates.
Nebraska Berkwood
When asking Hodges what makes Nebraska an ideal place to raise hogs, he went on to explain the advantage of being less concentrated in swine production, which is beneficial to biosecurity. There is less disease pressure, and being in the Corn Belt, Nebraska producers have easy access to feed.
However, being less concentrated brings its challenges. "One of our biggest hurdles is trucking, especially with today's fuel costs. We work together to plan shipments so we can use the same truck to decrease that cost," Hodges says.
This tight-knit group of producers make it a great place for new producers to get their taste of Berkshire production. Hodges says that this is an opportunity for young producers to get started without a huge investment in new facilities, and he adds that Berkshires work great in outdoor environments.
Berkwood Farms is an ever-growing cooperative, and there is a lot of potential for growth. To learn more, visit betterpork.com.
Hodges writes from Julian, Neb.
Subscribe to receive top agriculture news
Be informed daily with these free e-newsletters
You May Also Like
---