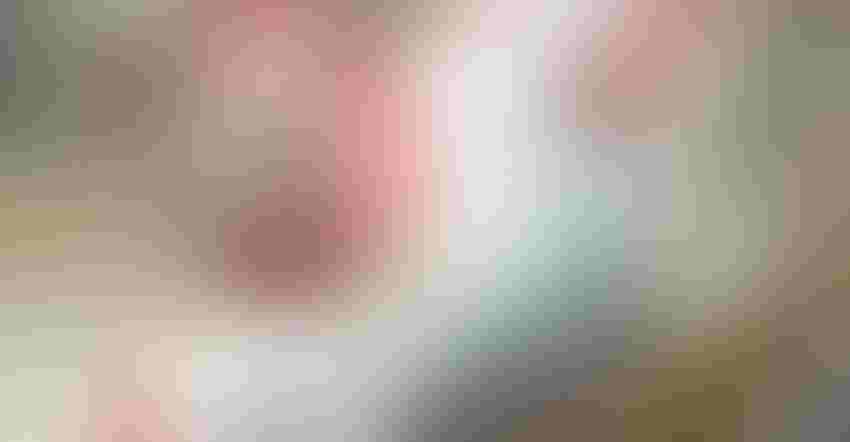 STRONGHOLD: HSUS starts small and pecks its way into more and more regulation on animal agriculture.
As much as I despise giving credit to organizations I oppose, there is no debate the Humane Society of the United States has been incredibly effective in swaying voters to oppose conventional egg-laying hen cages and to pass laws to dictate animal husbandry across states. And with a recent ruling by the U.S. Supreme Court, those laws will stand, at least for now.
On Jan. 7, the justices declined to hear challenges to two of California's most stringent and controversial animal rights laws on veal calves, sows and eggs from caged hens. It also declined to a hear a challenge to a similar law in Massachusetts.
The two lawsuits, brought by 12 states, moved to strike down laws in California and Massachusetts that hinder sales of eggs and meat products from other states that do not conform to their animal care laws.
Both complaints argued the restrictions violate the interstate commerce clause of the Constitution.
The high court's pass is certainly a blow in the effort to let science and animal experts develop industry standards. I'm neither in favor of, nor opposed to, conventional hen housing. I'll leave that to the experts. I am opposed to a so-called animal rights organization that raises money with pictures of cats and dogs, while pouring millions of dollars into advancing its anti-meat, vegan agenda.
With a war chest of millions of dollars, HSUS has successfully launched public campaigns in several states, imploring voters to approve a ban on the sale of conventionally raised shell eggs. It convinced voters its new regulations would create happier and healthier chickens. It also claimed it would increase food safety for consumers, which has been debunked in recent studies.
Regardless, its message resonated with nonfarming consumers who have little knowledge of farming or regard for certain practices, let alone the tipping point for profitability. Egg producers have spent millions of dollars to retrofit or build facilities. Those costs have resulted in an 18% price jump in California eggs and any eggs sold in the state since 2015. That's a forced price jump on California consumers.
But what about states that allow consumers a variety of egg options, including sourced from conventionally raised hens? The demand, at least for now, is not there for pricier cage-free eggs, basically creating an uncompensated mandate on growers.
It's not over
HSUS starts small and pecks its way into more and more regulations on animal agriculture. It does this through either the voting public or legislatures, which are often strong-armed into passing laws that satisfy HSUS in fear of more stringent regulations proposed through ballot initiatives.
This happened in Michigan, which has between 10 million and 19 million egg-laying hens. In 2010, Ohio agreed to place a moratorium on the construction of new conventional cages as part of an agreement to stop a ballot initiative. Ohio is the second-largest egg-producing state (behind Iowa) with a flock of 27.2 million birds, according to USDA's National Agricultural Statistics Service.
In Michigan, exiting Gov. Rick Snyder vetoed legislation in January that would have delayed a law passed in 2009, which called for roomier housing to be implemented later this year.
While very disconcerting, it's not breaking news. California banned the sale of conventionally raised eggs in 2015, following a successful 2008 ballot initiative outlining more spacious housing for laying hens.
Of course, this put California egg producers at a disadvantage compared to other states without those restrictions. So, the state Legislature successfully moved to ban all eggs from caged hens — regardless of where they are laid.
Following a successful 2016 ballot proposal, Massachusetts voters banned the sale of conventionally produced eggs, pork and veal in the state beginning in 2022. Indiana and 12 other states filed the suit against Massachusetts.
Just this past November, California voters went even further, approving a law requiring another square foot of housing for each bird by 2020 and cage-free by 2022. Called, Proposition 12, it passed with over 60% approval.
It's been reported that Indiana poultry facilities have been inspected by California state inspectors to ensure compliance with its regulations.
These laws are creating mishmash standards between states and increasing costs for producers and consumers alike. This is a frightening precedent that threatens interstate commerce.
The Constitution gives the Supreme Court jurisdiction over this matter, but instead, without comment, the high court rejected oral arguments on these two cases.
Any defense of farming practices is only as good as its weakest link, which is where it all started. Animal agriculture's weakest link is uneducated, voting consumers. Education on how mandates affect animal health and well-being, environmental sustainability and profitability, as well as consumer price and availability, need to be front and center going forward.
It's a tall order, but emotion has proven to trump facts in the past. That needs to change, or we can expect more of the same.
About the Author(s)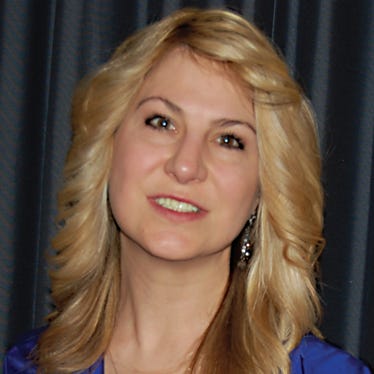 While Jennifer is not a farmer and did not grow up on a farm, "I think you'd be hard pressed to find someone with more appreciation for the people who grow our food and fiber, live the lifestyles and practice the morals that bind many farm families," she says.
Before taking over as editor of Michigan Farmer in 2003, she served three years as the manager of communications and development for the American Farmland Trust Central Great Lakes Regional Office in Michigan and as director of communications with Michigan Agri-Business Association. Previously, she was the communications manager at Michigan Farm Bureau's state headquarters. She also lists 10 years of experience at six different daily and weekly Michigan newspapers on her impressive resume.

Jennifer lives in St. Johns with her two daughters, Elizabeth, 19, and Emily 16.
Subscribe to receive top agriculture news
Be informed daily with these free e-newsletters
You May Also Like
---